Not much to report, just a little slow growth of the Jellyfish!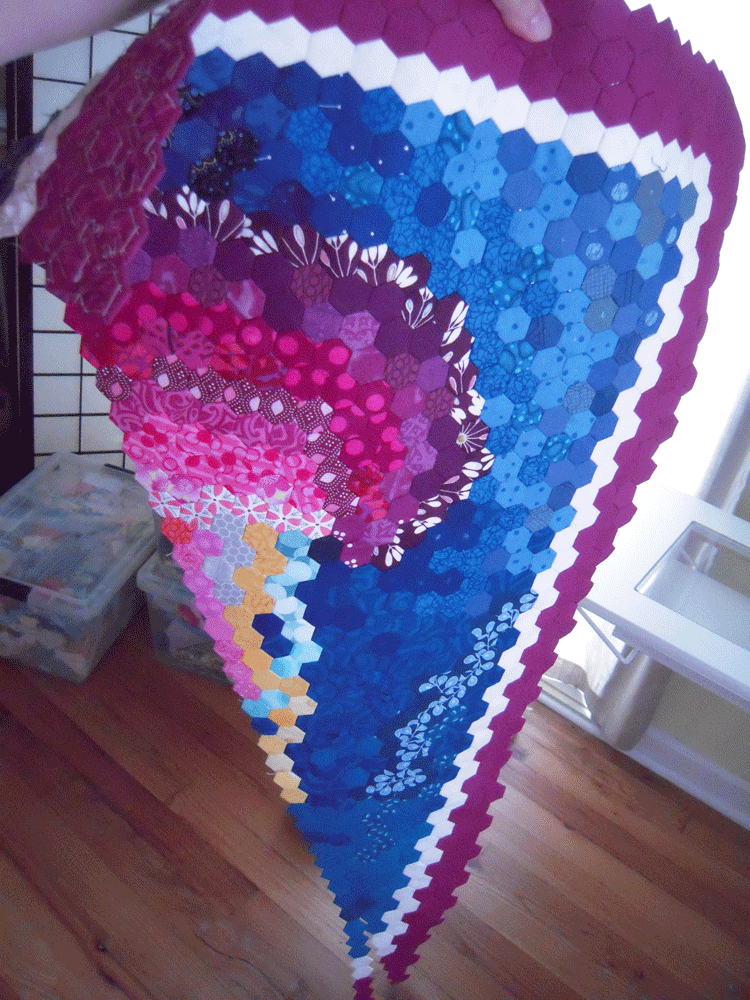 Friday will mark one month that I've been connecting the rows of hexies together, still have a bit before hitting the center mark, so if all goes well, I should have the top done sometime in October.
What are you working on this week?