I have progressed to the next step in my Rooster Quilt adventure!  Over the last week or so, I've been doing the appliqué of the rooster, its feathers, and a little barn.  It's a machined satin stitch, and I used some beautiful threads from Gütermann.
I have only just started doing appliqué… I've worked on 3 other small things and that is what inspired me to create my rooster! Here is the finished appliqué work: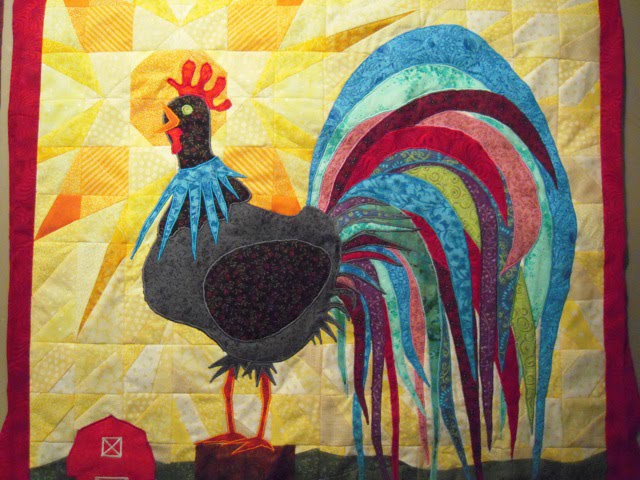 And here are a couple of up close shots:
The color on some of these are a little off… but you get the idea 🙂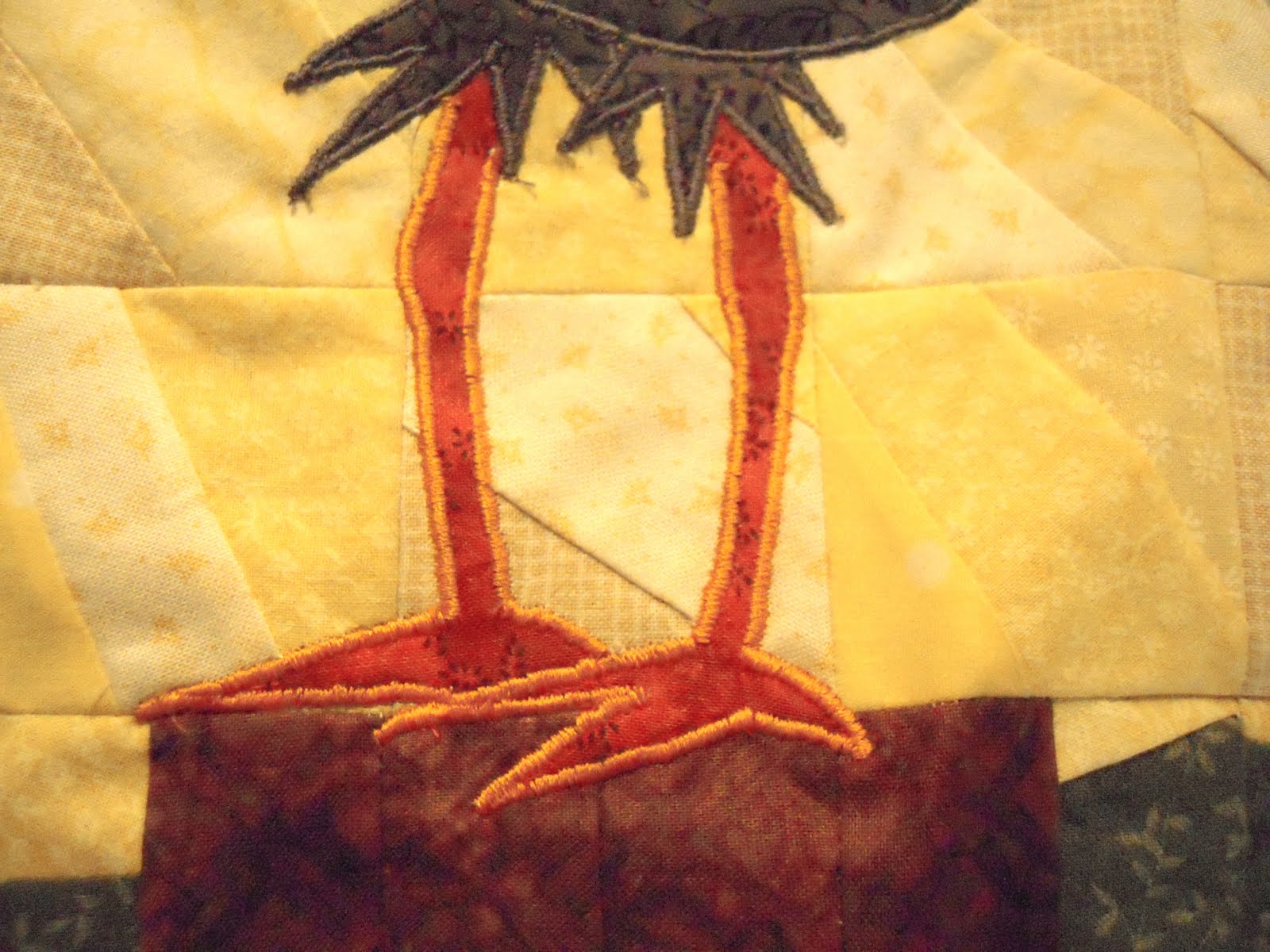 Right now I'm working on the edging to frame the work, then it's time for batting, a backing fabric and I'm off the the proverbial quilting races! I would love to hand quilt the entire thing, but I think I'll have to use a machine to quilt through all the layers of fabric and stabilizer of the actual rooster. Every step of the way has taken a little time to figure out and plan out my next move. My next dilemma is figuring out how to hold the piece in place with all the backing to quilt without puckering. I hope I can do a good job with it.