So we had our little snack mat swap at the PMQG meeting last week and beforehand, I started a bunch of mats, but only finished one good one before the swap. I just finished another yesterday: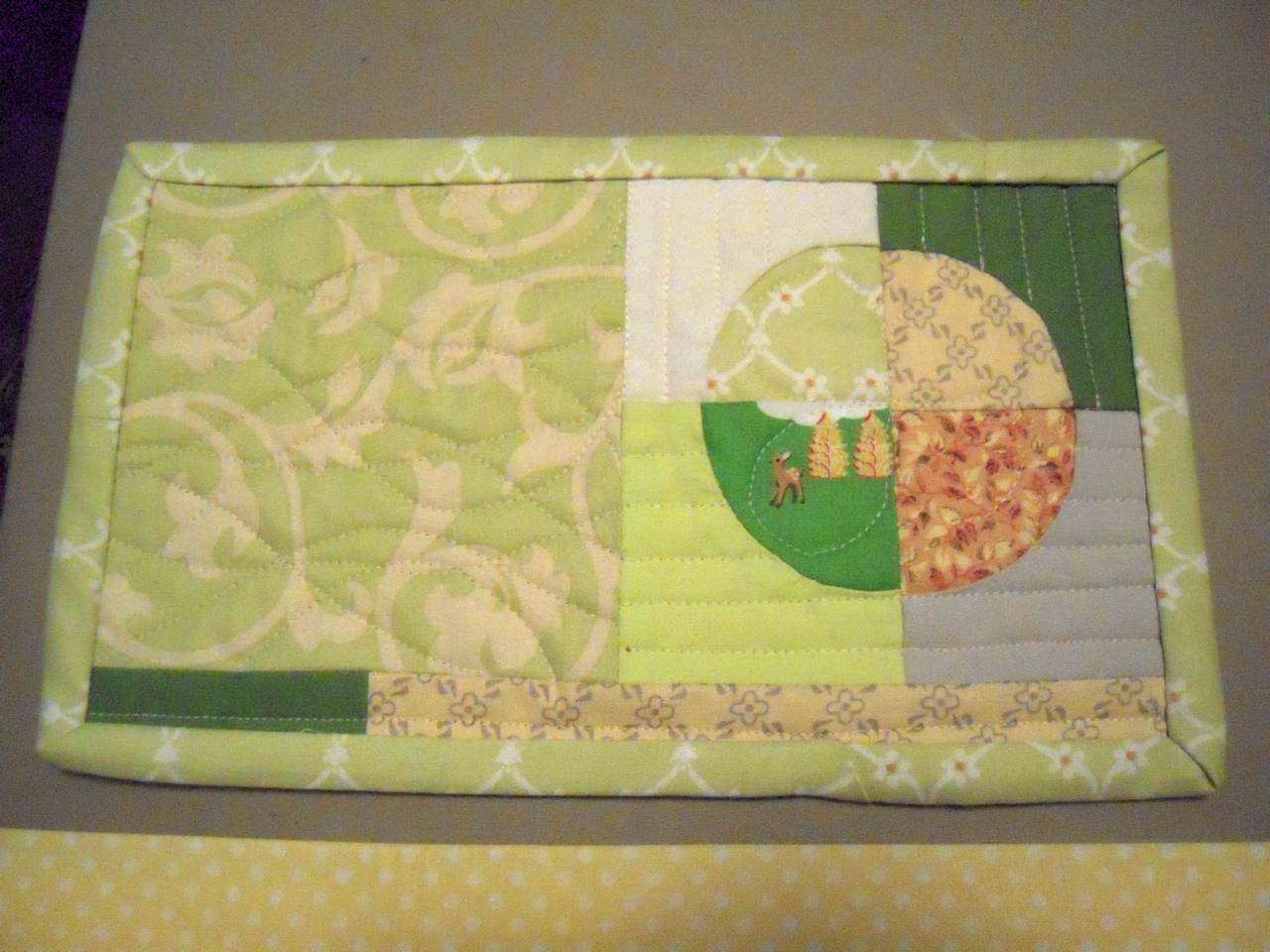 and here's the back – see… I did a little free motion quilting on my machine too… I just taped over the feed dogs (thanks for the tip Jill!) and I was able to move it around. Now I should invest in a good darning/quilting presser foot:
This was the first one that I was happy with my binding and mitered corners: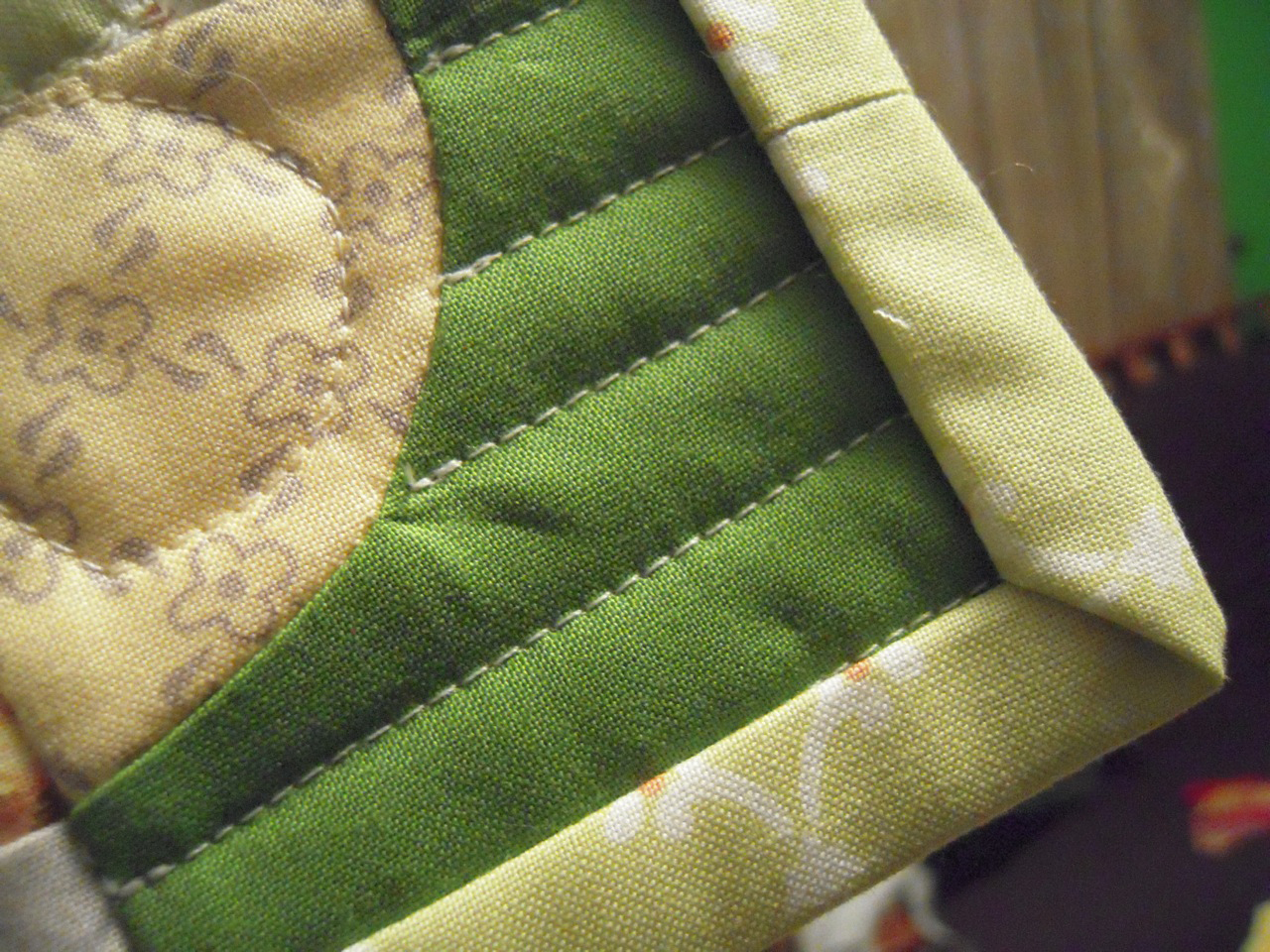 This is all such great practice! I've recently just started a baby/youth quilt for the monochromatic challenge. I was planning on putting it on consignment at a maternity shop, but as I'm working on it, I'm starting to get attached… I really like it! It's all yellow ~ nice and bright and cheery… and I'll finish the top today and then I can get started on the quilting… and then use my newly-found techniques to make a kick-a** binding!