Last night my daughter and I went to the PMQG quilt show at PNCA ~ and we really had a great time. It's been a while since we did anything with just the two of us, and now that she's all grown up ~ she has her own life and friends and so we spend even less time together. So I'm always happy when she joins me on any outing!
The show itself is pretty amazing given it was the first show by this budding new group and there was very little lead time to plan and organize it *great job PMQG board!* It was nice to finally have time to talk and chill for a bit with some new quilty friends!
There were a lot of other people there too. I stayed till 7:30ish and there were still quite a few people there, and more keep coming up.  It was a beautiful Portland night for First Thursday so there were a lot of folks out in general. 
I took photos of the quilts and came home and realized that I had taken no pictures of the crowd or the whole show put together ~ so lame. I am again reminded that I am really not a photographer. But I did get a nice pic of my squid quilt, and in good light so you can see the true colors.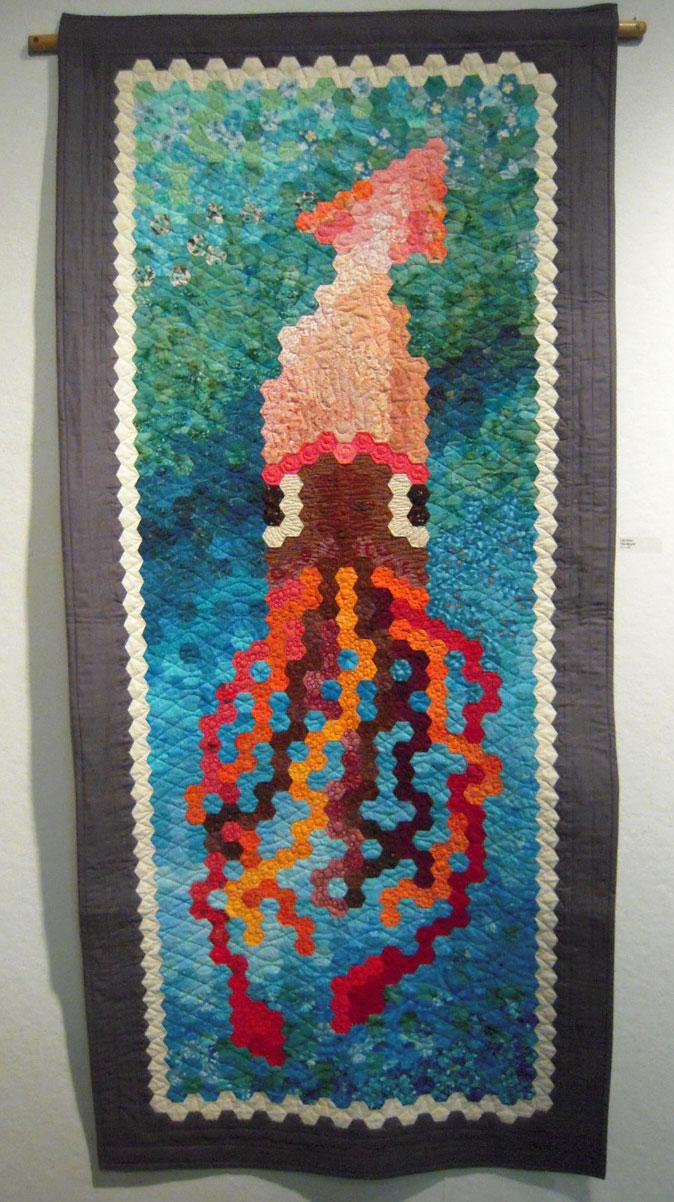 So while I do have photos of all the amazing quilts in the show, I think they are SO much better live and in person… and since they are hanging until April 21 at PNCA ~ anyone can go see them… so GO! When the show comes down I'll post some pics for the peeps who live outside of Portland 🙂