Yep, I'm close… I've been arranging and re-arranging the brown hexagons for this dragon quilt for about a month now ~ no lie. I am SO ready to start sewing!! It's close… but not quite: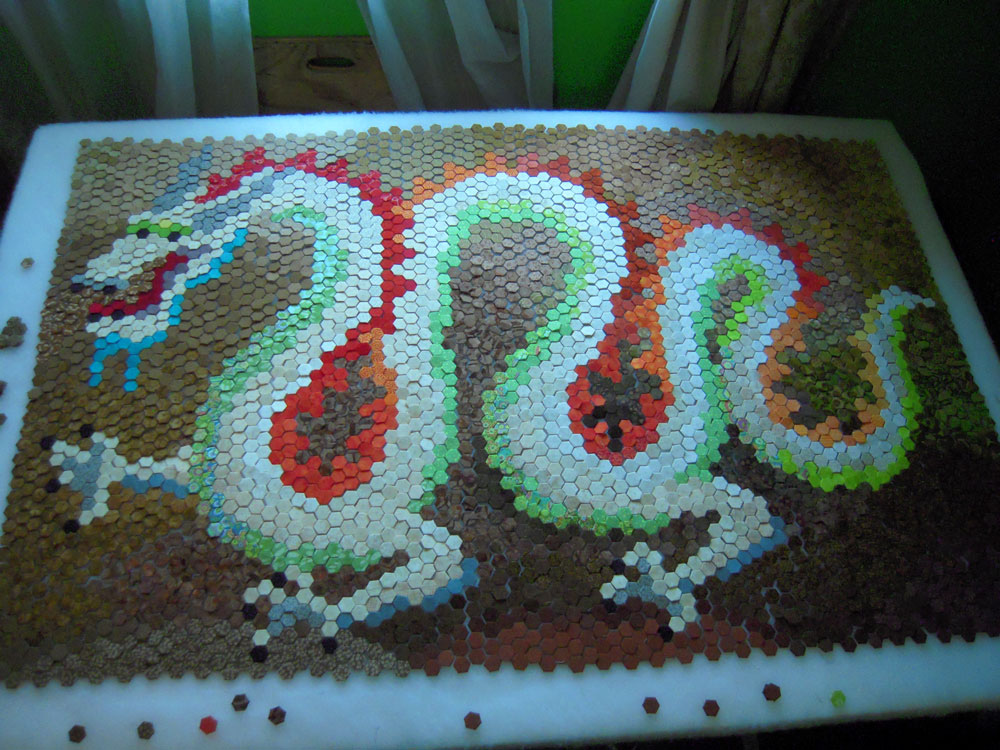 The area that's bothering me the most is at the bottom. I have two fabrics that make "hills" because they contrast with every other color in the palate. I'm still not happy with how it looks… but like I said it's close!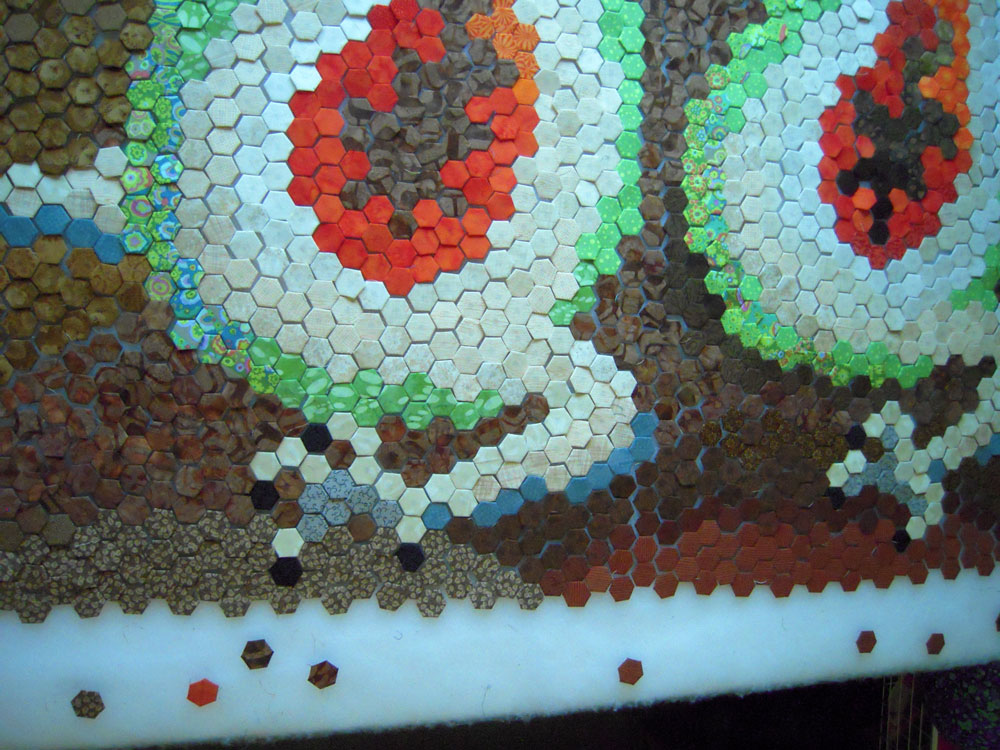 My favorite part is the mouth area… and the breath. So the goal is to finish up this layout this weekend so I can start stitching them together on Monday.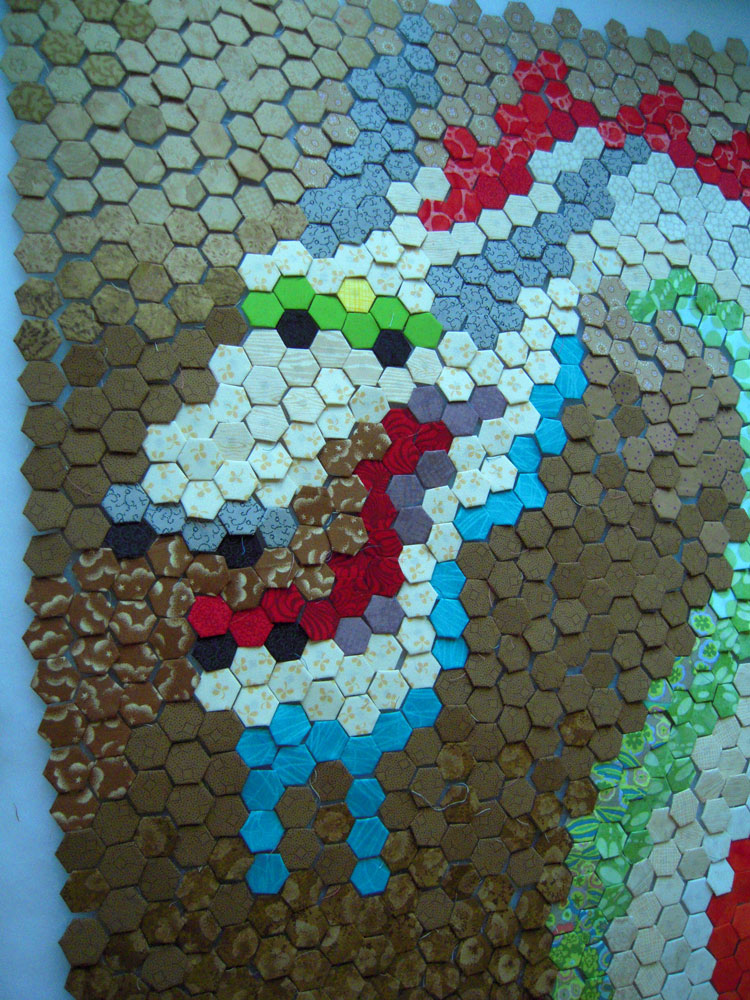 More soon ~