I was turned onto a new site the other night at the PMQG meeting. It's called Threadbias ~ and it's AWESOME!!  Another PMQG member is a part of the team that put it all together. She did a small presentation on it at the last meeting, so I came home and made an account. 
It is full of great tools, I especially like being able to put swatches of fabric onto a virtual "design wall" to see how certain fabric patterns look together. I also like that I can post my progress on my sewing projects. People that are seeing my posts are ALL interested in sewing. I've already gotten comments on my posts there! 
Anyway… just wanted to give a shout out to Amanda and say:  great job on the site!! I also wanted to show a picture of the finished king-sized quilt I made a few months back for my in-laws 50th anniversary: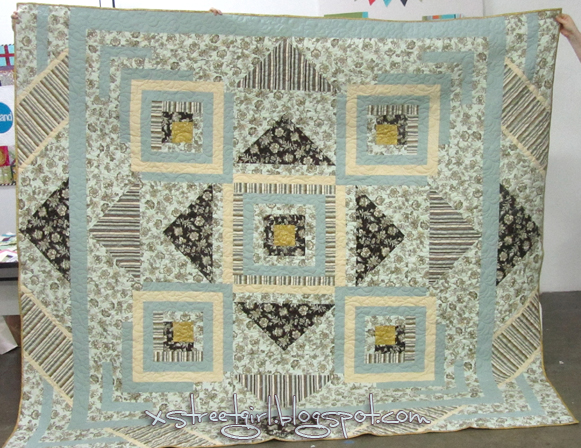 That's all for now folks!!