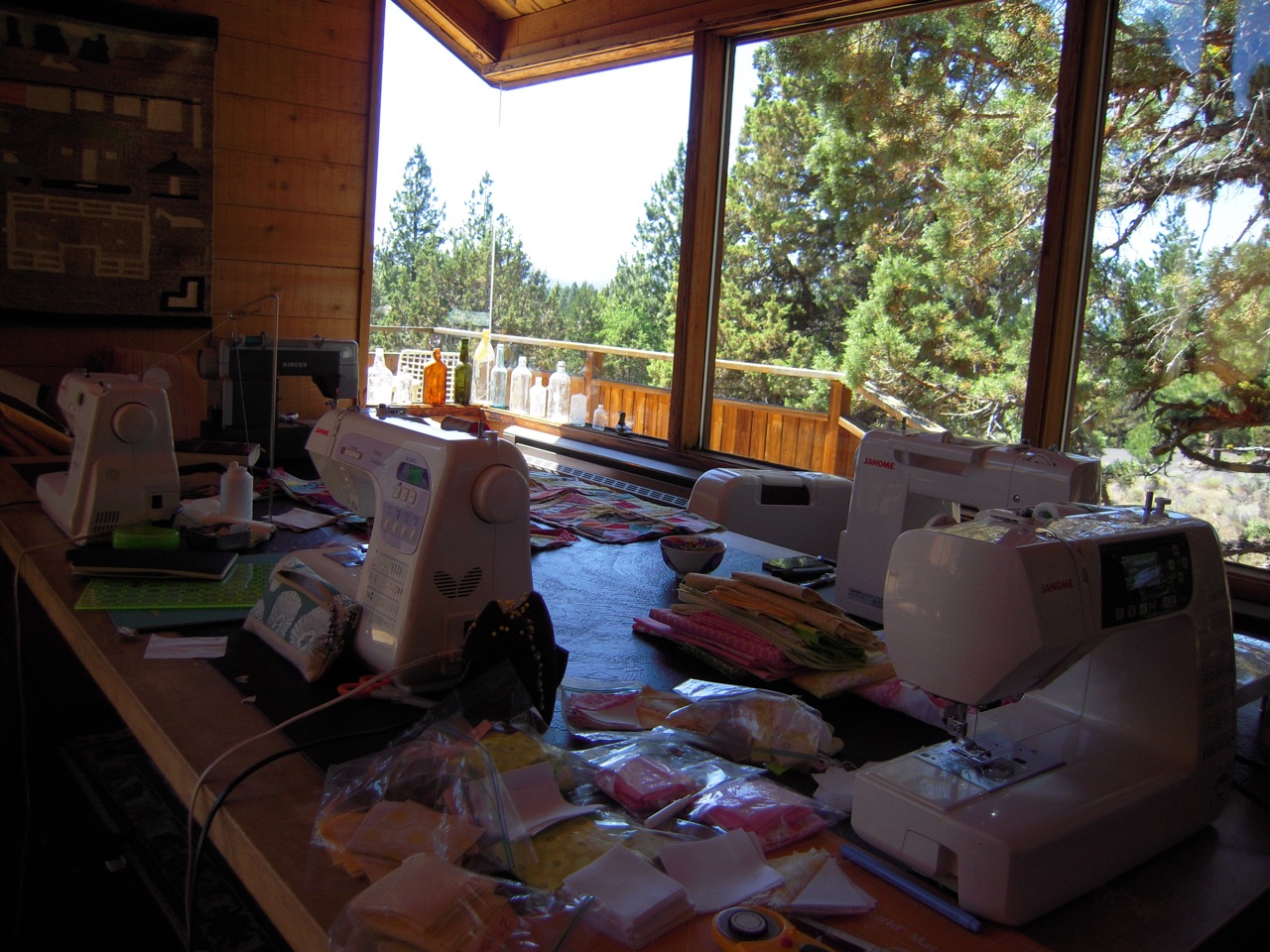 I'm back from The 2012 Sisters Outdoor Quilt Show… what an adventure! Went with some other PMQG members and stayed for a few days, which was wonderful. I had a great time sewing, eating and laughing together through the weekend.
My plan for Saturday (quilt show day) was to come and volunteer in our PMQG section from 1:30-3:30, then I was going to walk around and see the rest of the show. When I checked in to volunteer, they put me in a different section (sad not to hang out with my PMQG friends!!) which was fine… until the rain hit.
Yes rain… and not just rain ~ torrential downpour would be more like it. It was a little nutty for while until I got help taking the quilts down in my section. Unfortunately, some quilts got soaked. The quilt rescue team rocked it though… they took down over 1,300 quilts in about 10 minutes.
The sad thing is that I never got a chance to photograph my own quilt hanging… or any others hanging in the PMQG section. It looked great too ~ I think the collection of modern quilts were well displayed and looked beautiful all together!
So… I'm putting it out there:  If any of you have a photo of my Villa Villa Kula quilt from the show and can send me a copy, I would be so thankful!!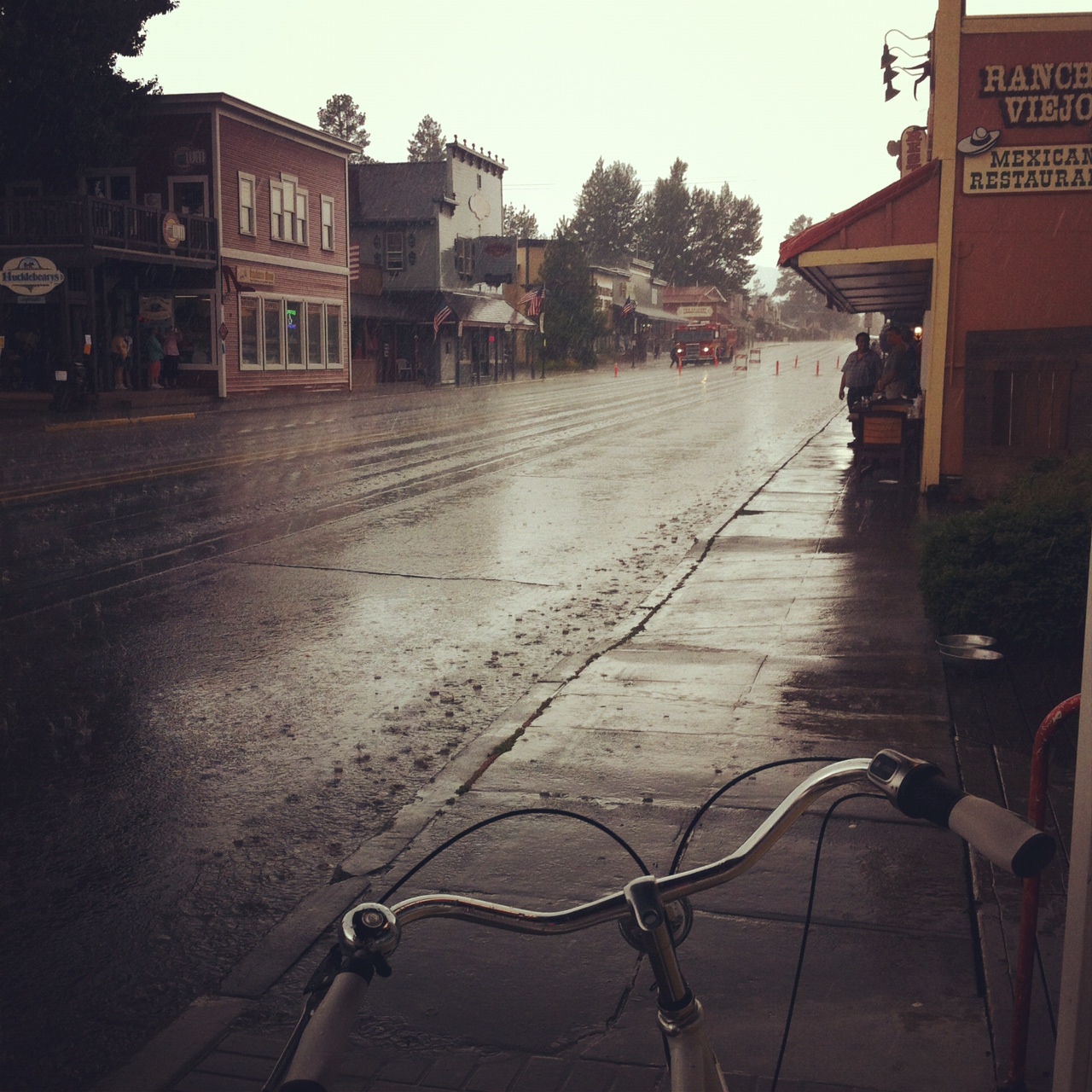 Photo By: Paula Wessells