Since I'm needing to do a Dragon Quilt update… I thought it would be fun to show the back of the quilt… the B-Side.  Funny how all the work of a hand-stitched quilt gets covered up with the quilting, no one gets to see all the actual work. 
So… here is where I'm at on the Dragon Quilt ~ from the backside:
I'm OVER halfway!!  Actually 3 strips over the halfway-point, so each strip from here on in will get shorter and quicker to stitch. 
Here's two close-ups of the backside: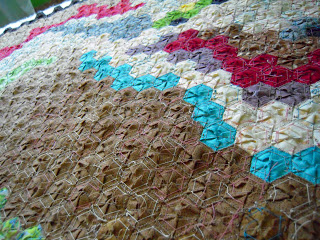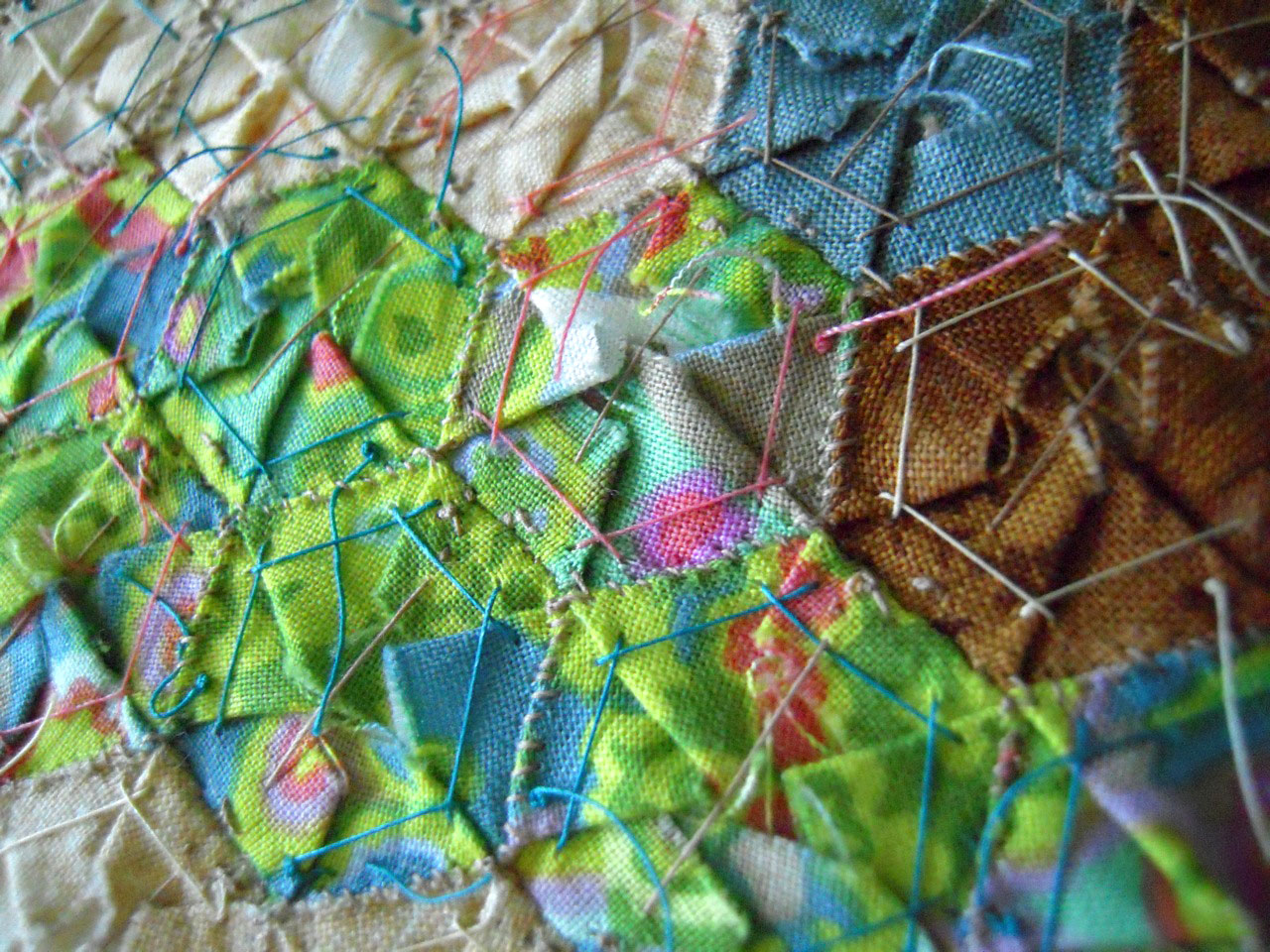 When I stitched the long strips of hexies together, I used a ladder stitch, and now, sewing the strips to each other, I'm using a whipstitch which is working very well to keep the quilt nice and flat. There are still papers inside each hexie that I will need to take out… but I don't need to think about that quite yet! I do have a plan for that, and I think it will go quickly enough. I'll post about it when I get there.
For now, I'm just keeping on~ I'm figuring at least 2 more months to finish the top of this quilt… then onto the actual quilting!! Ideas for quilting patterns anyone?? I'm thinking of free-motion-quilting along with some hand-quilting ~ so there are lots of options.