I finished piecing the Dragon top this week, and the next step is pulling the foundation papers.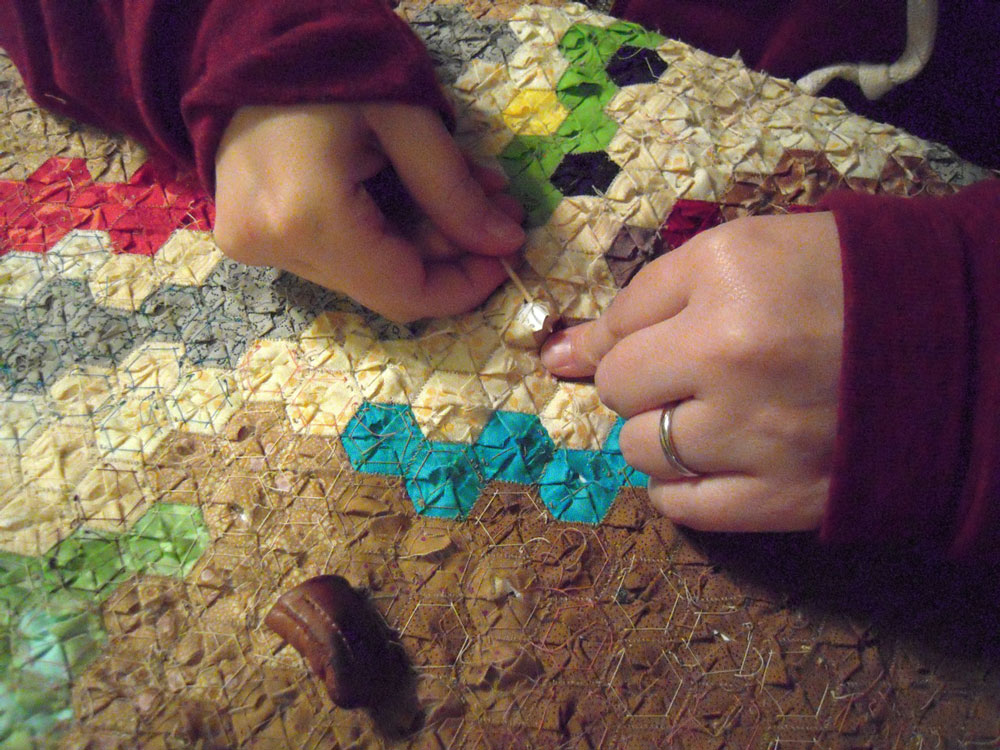 Luckily I got some great tips from Rachel at 2nd Avenue Studios.  One of the best was to punch a little hole in each paper hexagon before basting the fabric on.  It makes things super easy for this step… all I have to do is use a toothpick to stick in the hole and pull.
Pulling these papers could go really quickly… I wouldn't even have to take out the basting. However, for this project, I'm removing all the basting stitches too. I think it will help make the quilting easier in the end.
Speaking of which, I'm planning on bringing this to Nancy at Just Quilting for her to baste on her longarm. This will help keep my free-motion-quilting smooth because I won't need any pins. I'll just have to remove the basting stitches after quilting. Yep, I'm going to machine-quilt this one… and I plan on adding some hand stitched elements too.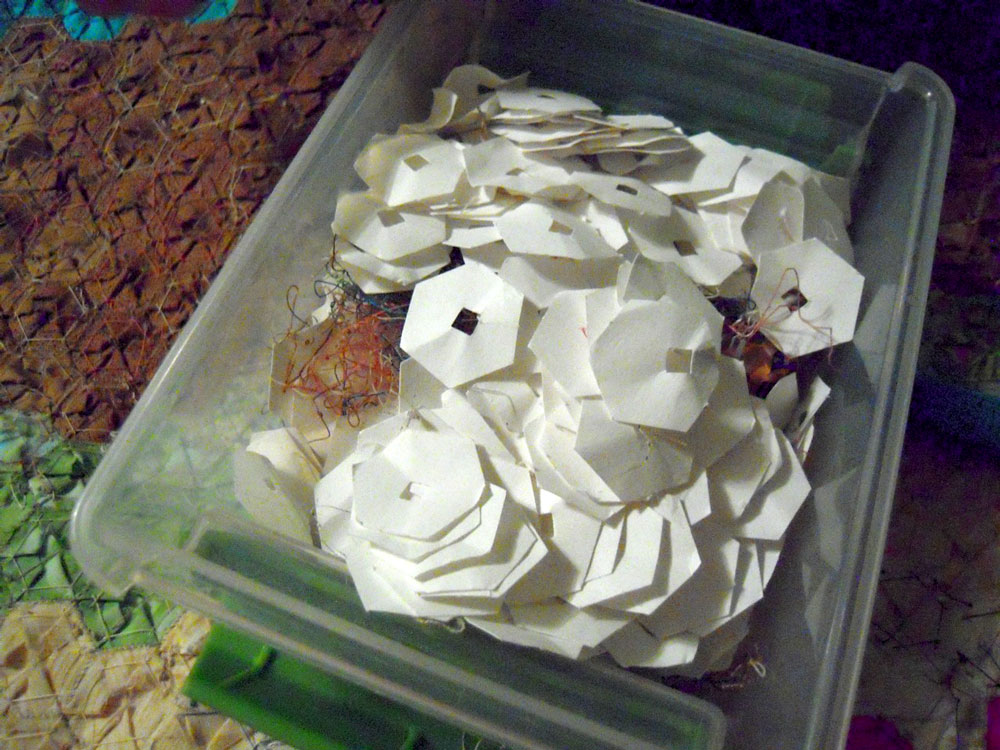 So I'm saving the "big reveal" of the quilt top for the PMQG meeting on Oct. 18 for my quilty friends to see first ~ they've all been super supportive of this project.  I've been keeping it from friends/family/neighbors until I pull all the papers out, and add the border to the front.  I also want to have a good photo taken… THEN I'll post a final shot (after the meeting, of course) but hopefully it'll be worth the wait 😉