Since I finished my Dragon Quilt, I've been feeling a little lost… I really miss having my hand sewing project to grab anytime.  Plus I feel like my machine sewing is pretty average.
Started a new quilt ~ YAY! Here it is so far on my design board: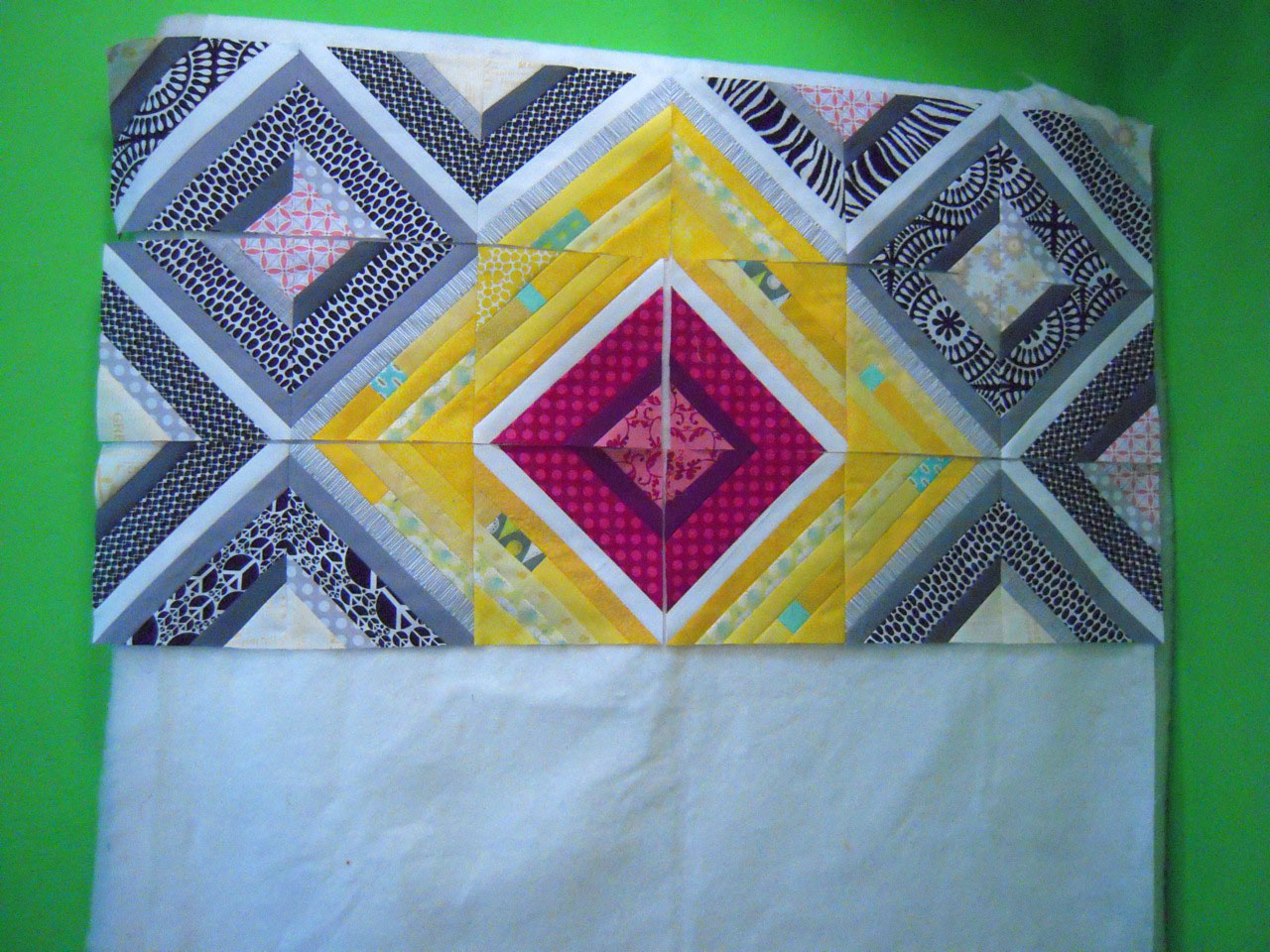 It's a basic string quilt with a few twists. I've never made one before ~ they are supposed to be made of scrap fabrics, but honestly, I hardly have any scrap fabrics. So for this quilt I'm using a bunch of fat quarters I've collected. I had to really work on my color choices as I really don't want to have to buy more fabric. Sacrilege, I know… but we are on a super frugal budget for the next few months as we were hit hard by the IRS this year, so I can't be spending any more than I absolutely have to. It makes quilting much more of a challenge… but I'm up for it!
I feel like my machine sewing is pretty average… so I am working on some important skills:
perfecting the 1/4″ seam allowance on my machine
fabric choices so that my quilts are more dynamic with true negative space
squaring up my blocks accurately
smoother free-motion quilting with a more even stitch-length on my domestic Singer
I still have a ways to go on all these goals, but it's good to have them.  I haven't been able to sew as much as I'd like to right now anyway… my daughter and her friend have been using my machine to sew their Cosplay Costumes for Sakura Con this year.  My daughter has never used a sewing machine before, so I'm a pretty proud mama that she can make these fully lined, fitted dresses all by herself:
…. AND work with fake fur!! When the costumes are complete, I'll take a model shot. These girls are pretty darn cute in costume!