New fabric is always fun to get! I'm pretty lucky that a big fabric store is now walking distance from my house. Yesterday I got some very pretty solid fabric for the border of the Jellyfish Hexie quilt. It's called Cerise and I pretty much love it.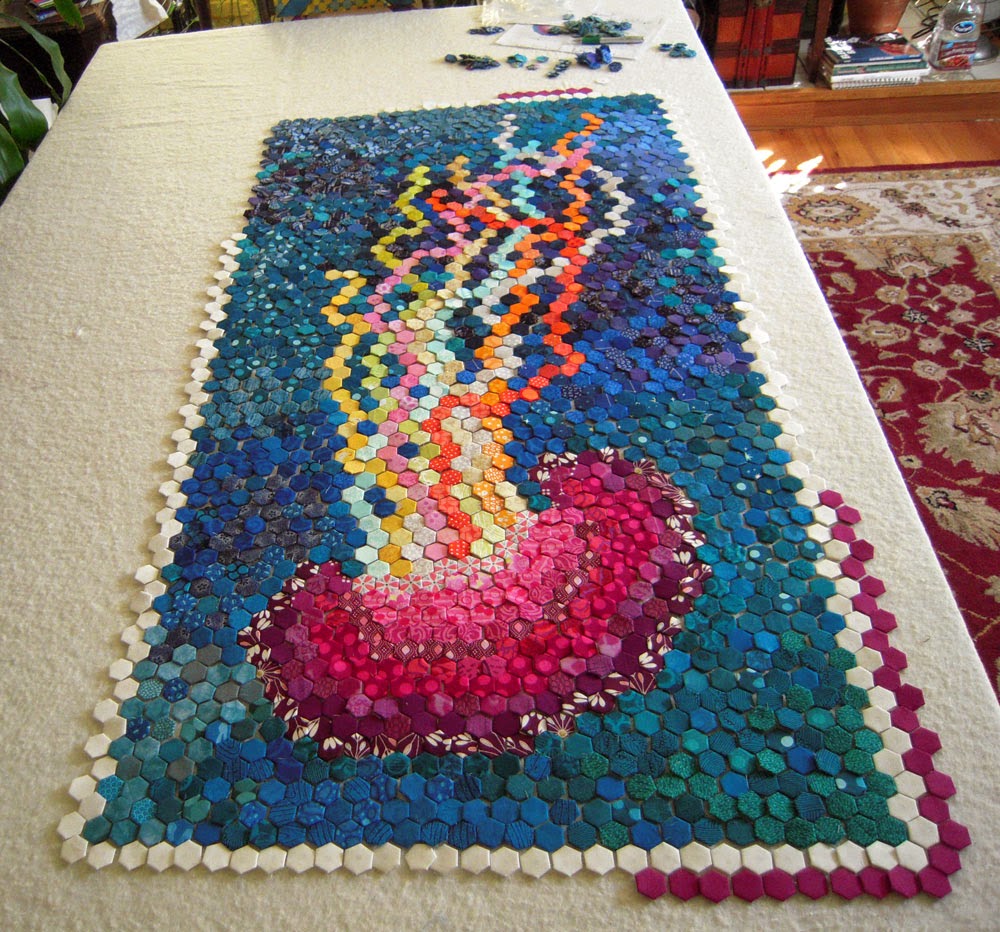 I'm also adding a row of white hexies so that this quilt will sort of match the Squid Quilt I made a few years back and they can hang together.  I think I will do a few rows of the Cerise hexies instead of adding strips of fabric for the border, which means I'll have to make some half-hexies for the edges so it will have a straight edge on the sides.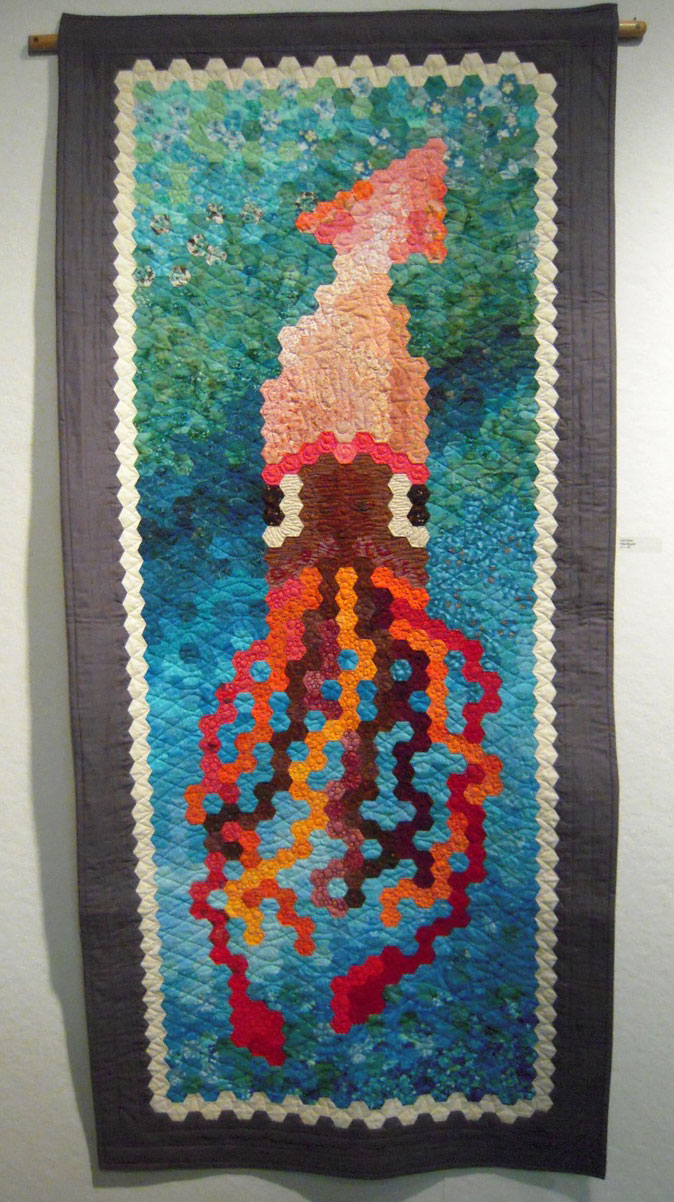 I haven't been too happy with all the blue hexies I made, so I'm making more. This is making this part of the layout take more time than I was hoping, but I've learned to wait until I'm happy before moving forward on a project. Otherwise it may never get finished.
My daughter has been using my sewing machine for her latest cosplay costume… and I'm jonesin' to get it back. I have two quilt backs to make and I like to do those as improv pieces, I have fabric and a general plan. Just need my machine back. Luckily this is a good push for me to finish the layout and get to the piecing part of the Jellyfish.
What are you working on this week?