I'm totally buzzing! Not only did the Blazers go into the next round of playoffs on an amazing buzzer beater (basketball), but I'm also in print in 2 magazines this month!
First is the new issue of The Quilt Life June 2014 – on page 54.
My friend Bill and I were talking one day and after relating some of my life story, he said I had to meet his friend Victoria because our stories were so similar. I was like: "sure – why not?". In a few days I received a very sweet email from her asking if I would be willing to do an interview for a magazine she was writing for. I said yes, and then we had a wonderful phone conversation in which we totally connected. Our families come from the same small town in Minnesota, we both had some crazy life struggles and worked hard to get our shit together… and we both found quilting!
After our conversation, I was super excited and a bit nervous about how she was going to write what we talked about. There was no need… she took what I said and made it all sound wonderful. If you get a copy and read it, let me know what you think!
I knew it was coming out in the June issue, so when I saw the current The Quilt Life at Fabric Depot the other day, I had to buy it immediately… actually two. The woman at the counter asked why I was getting two and I told her about the article – and she went right to it, right there (while people waited in line) and started reading! She made me feel all giddy inside and my walk home was a great one.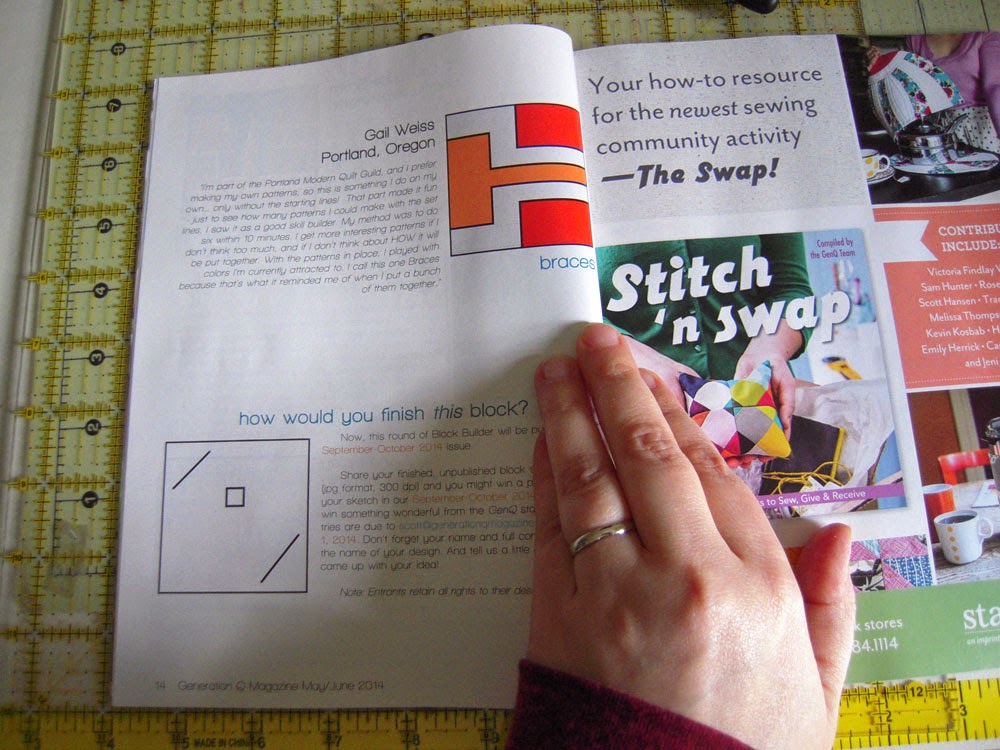 The second is the new issue of GenerationQ – on page 14.
I entered a quick block building contest a month or so ago – and they picked my entry as one of the winners! This is pretty exciting to me – I haven't entered many contests, so it feels great.
Life is good – from basketball to quilting and everything in between!