The Jellyfish quilt is starting to grow!
Quilt back – whip stitching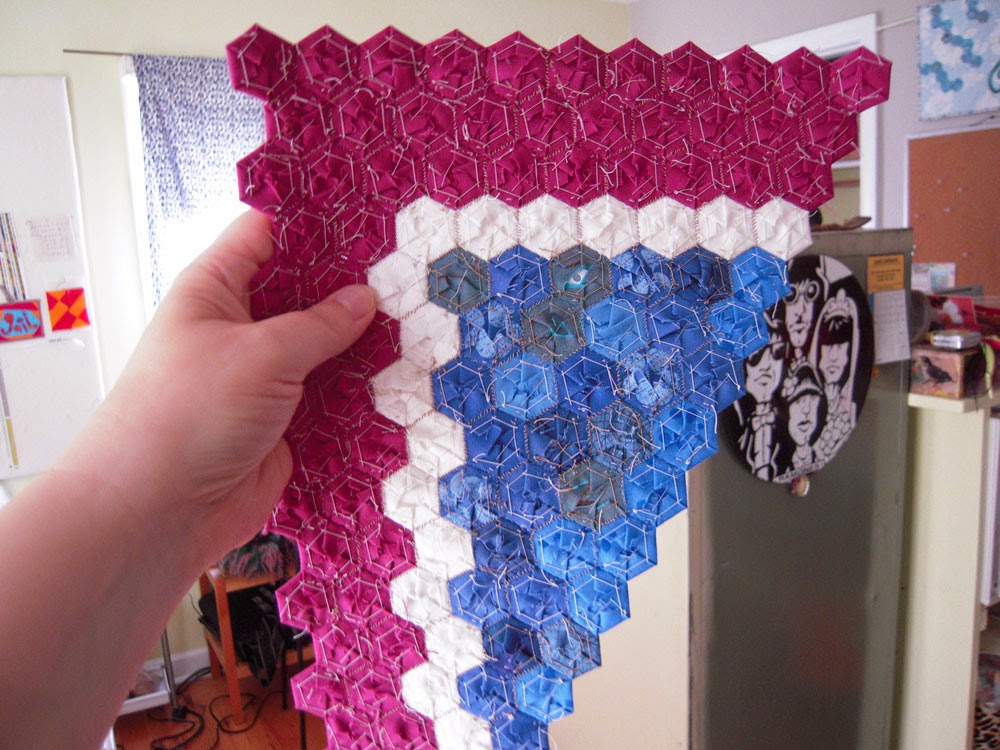 Sewing the strips together takes the most time of all the steps in this project. It is also the most rewarding. Every stitch is adding a bit more to the quilt!  I whip stitch the rows together from the backside of the quilt – you can see the stitches in the photo above, and in this photo of the front, you can see how those stitches are barely visible.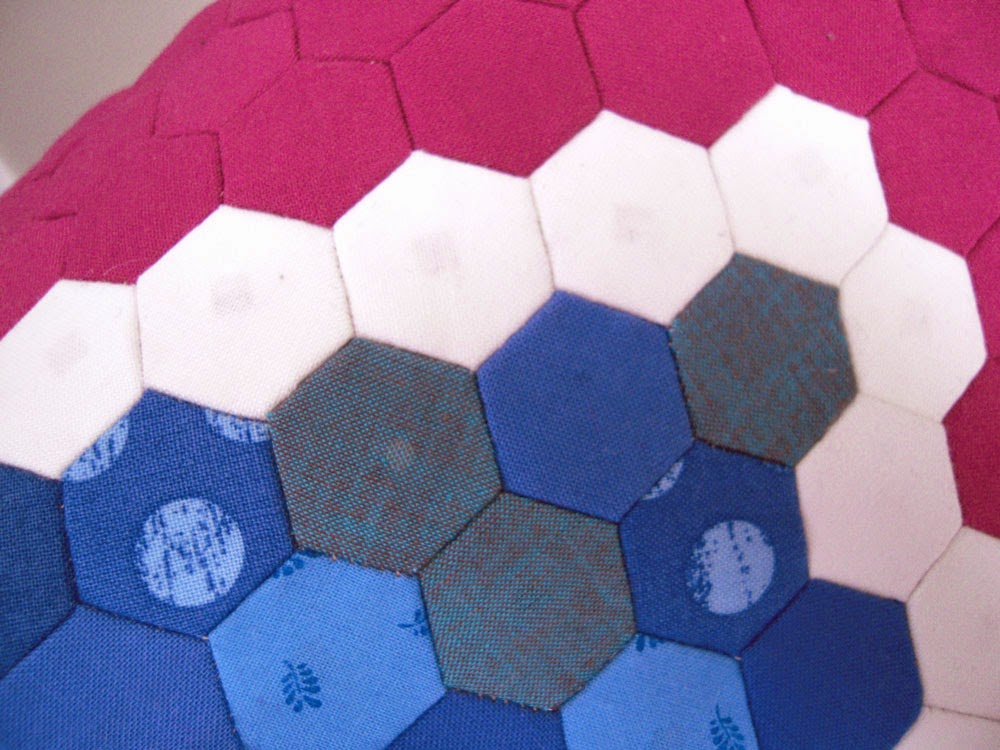 Beyond sewing, I've been working a lot this summer! Our business is 'off the hook' busy right now so I haven't had much time to sew. Sad face.  However, I did have one great idea for a quilt design this week, and if I have time, I'm going to whip up a new machine-pieced quilt top inspired by an Akira Kurosawa film I just watched.  I also have to finish the back of my Unbe-weevil-ble quilt.
So much to do, and so little time. I bet I'm not the only one with a to-do list a mile long!