My progress on the Jellyfish quilt has stopped as I start to weigh options for how to quilt it. I was considering hand-quilting it, which would make the whole quilt hand-done, and that sounded great… at first.
I needed to test my hand-quilting skills, and on a flat piece of fabric, I did okay: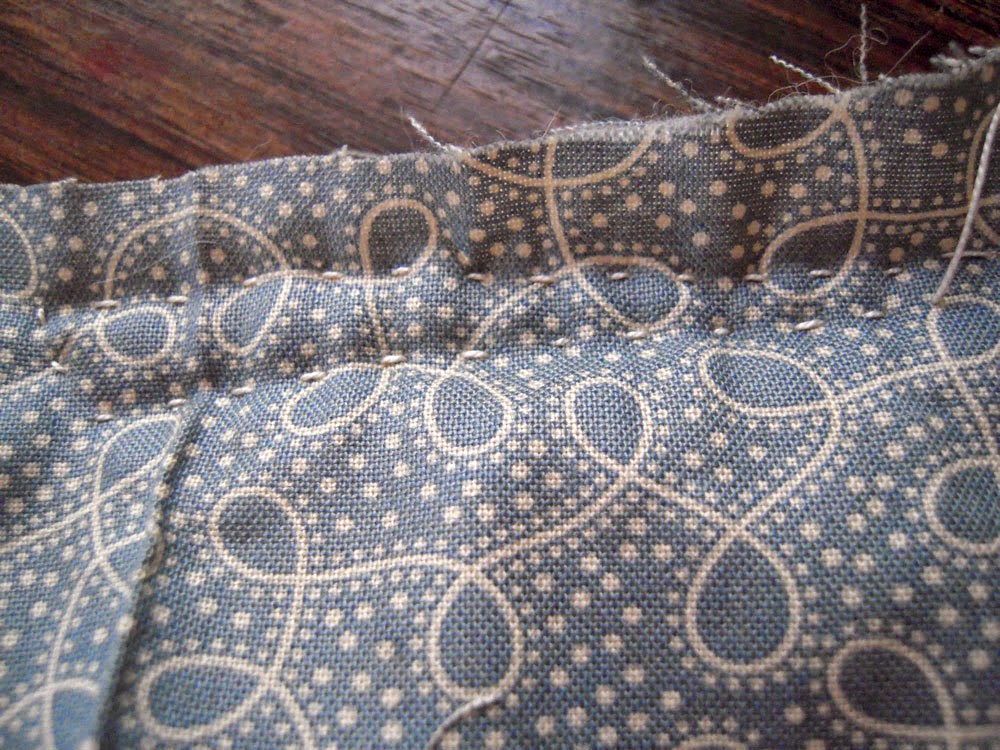 You can see the two rows of running stitches I quilted in the test above… this wasn't too bad, but I wasn't sure how it would work with the hexies since there are more fabric layers to go through. That meant I had to do a test on actual hexies. So I stitched a few of my extras together and tried hand quilting AND thread basting on this little piece.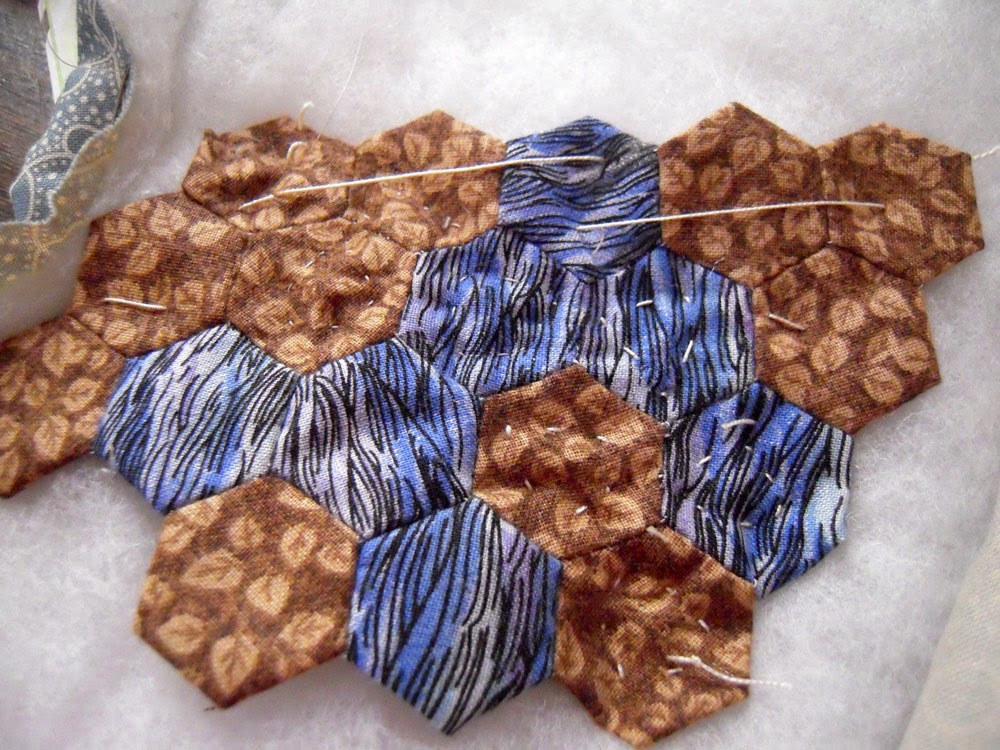 After trying 4-5 needles, and 3 different threads, I've decided that I'm NOT going to hand quilt it. It's really hard on my fingers, and the end result is not that great.
I will, however, thread-baste this quilt. I saw a good tutorial on it here that I'm going to use. You can see the basting stitches I tested at the top of the test piece. Since it's a smaller quilt, this option should work great. Then I'll quilt it free-motion-style on my Singer.
In other news, I finally signed onto Instagram. It may not be a huge deal, but I'm really excited that I can finally see all the photos that my quilty friends post there! I'm using a reader as my device, and it has a terrible camera on it, so my uploads will be few for now.