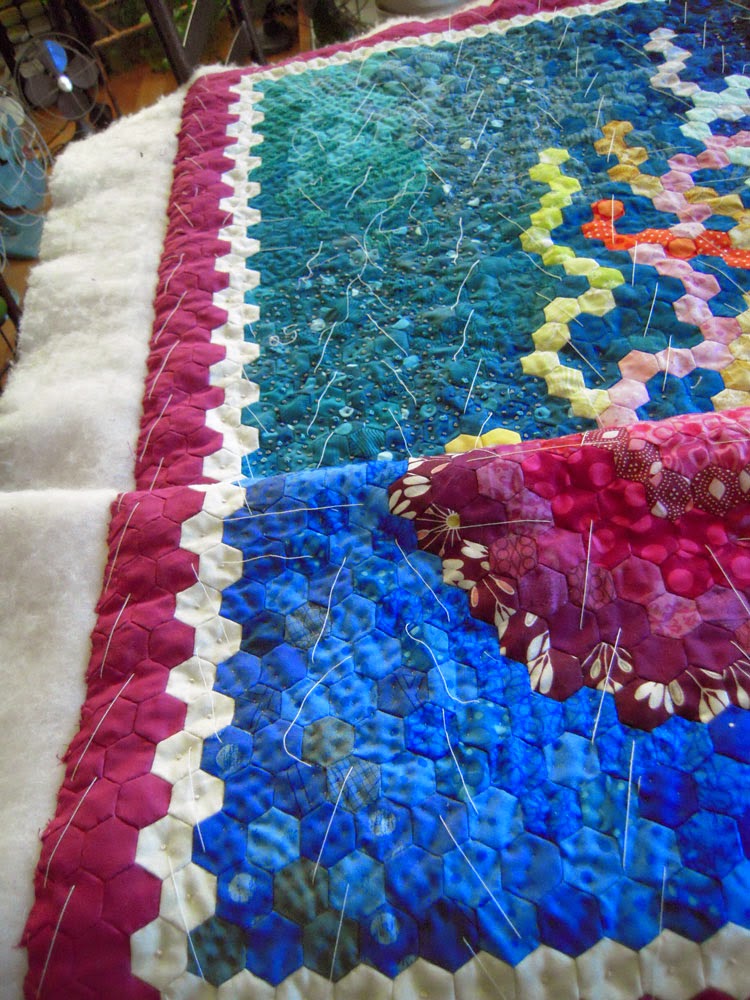 After many tutorials, I'm trying to hand quilt my Jellyfish Hexie Quilt. It's been quite a process of decision-making to figure out my plan of action. In the picture above you can see some of my quilting… and I have to be honest, it's not as good as I would like it to be. My stitches are a little too far apart. Here is a close up: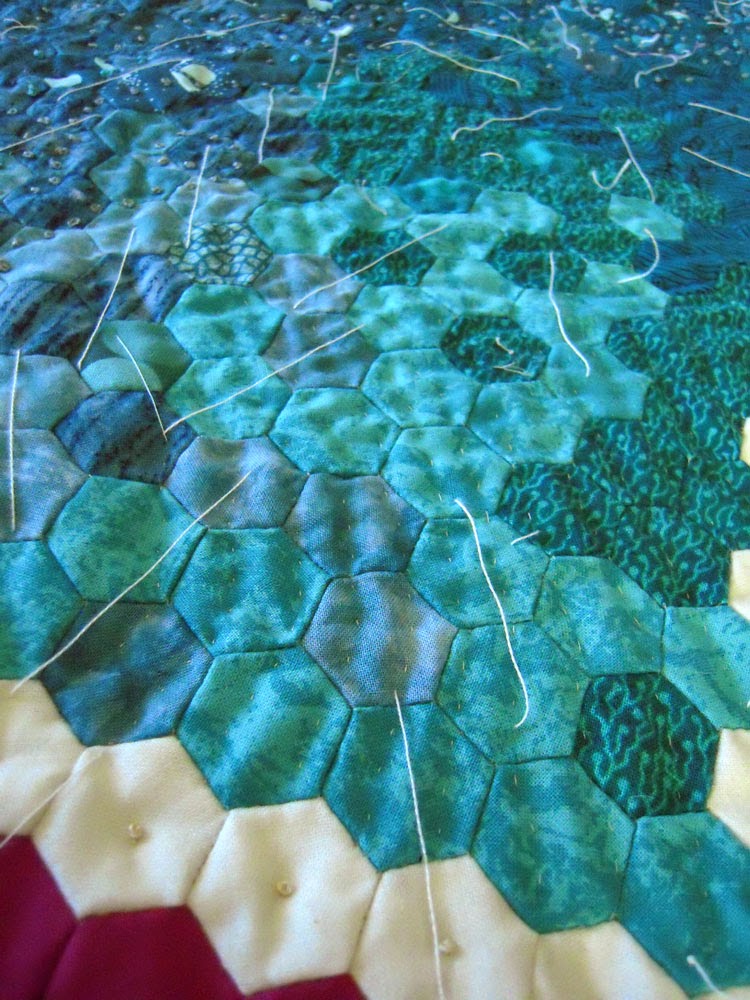 I'm using a silk thread that was given to my by my friend Rachel who has been using it for her awesome appliquéd quilts. I love using it, it doesn't fray or knot up at all… and it's fairly invisible. My problem comes in when "rocking" my needle. I just can't take small stitches! I figure it must be all the seam allowances making it difficult. Anyhoo… I'm going for it regardless! Sometimes you just need to do things, even if it's not perfect. 
I am thrilled with how my French Knots are turning out – I'm using them as "bubbles" in the water and will probably be adding more once I finish the quilting.  I WAS going to only use French Knots to quilt this, but I thought it might look too messy, so I changed the plan.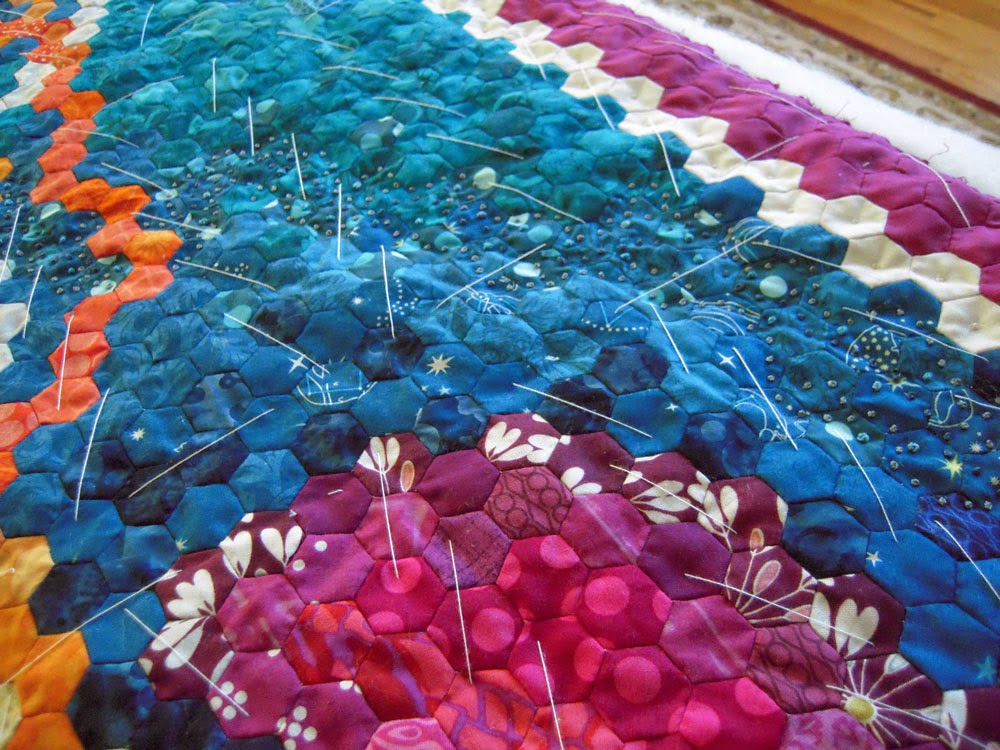 I'm still working on ideas on how to quilt the actual Jellyfish… I think an idea will present itself when I'm ready to work on that part. For now, I'm just stitching away – I'm about 1/3 of the way through the "water" with quilting as is, although I may go back over all my stitches and add more. I just thought I'd share something to show how much of a learning curve I go though with each quilt I make.
While I was hoping to have this quilt finished by the end of this year, I'm still happy to be where I'm at. Happy New Year everyone!