Woo Hoo! Just finished stitching on the binding to the Green Cross Quilt I've been working on – so now I'll be able to bring it to the PMQG meeting tonight!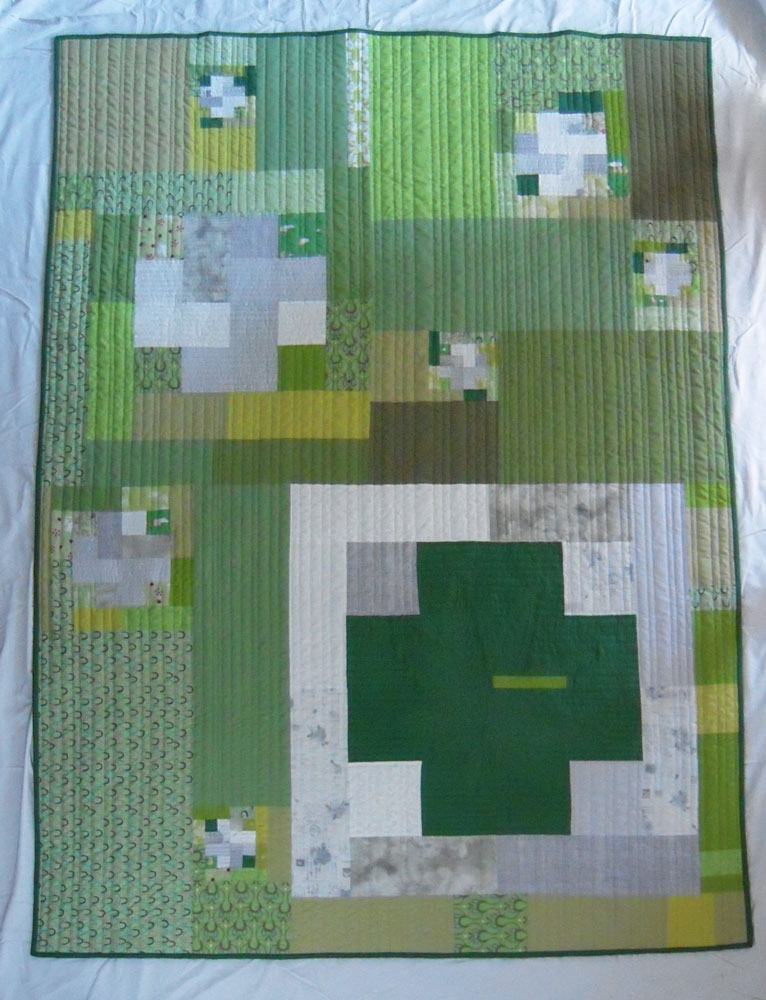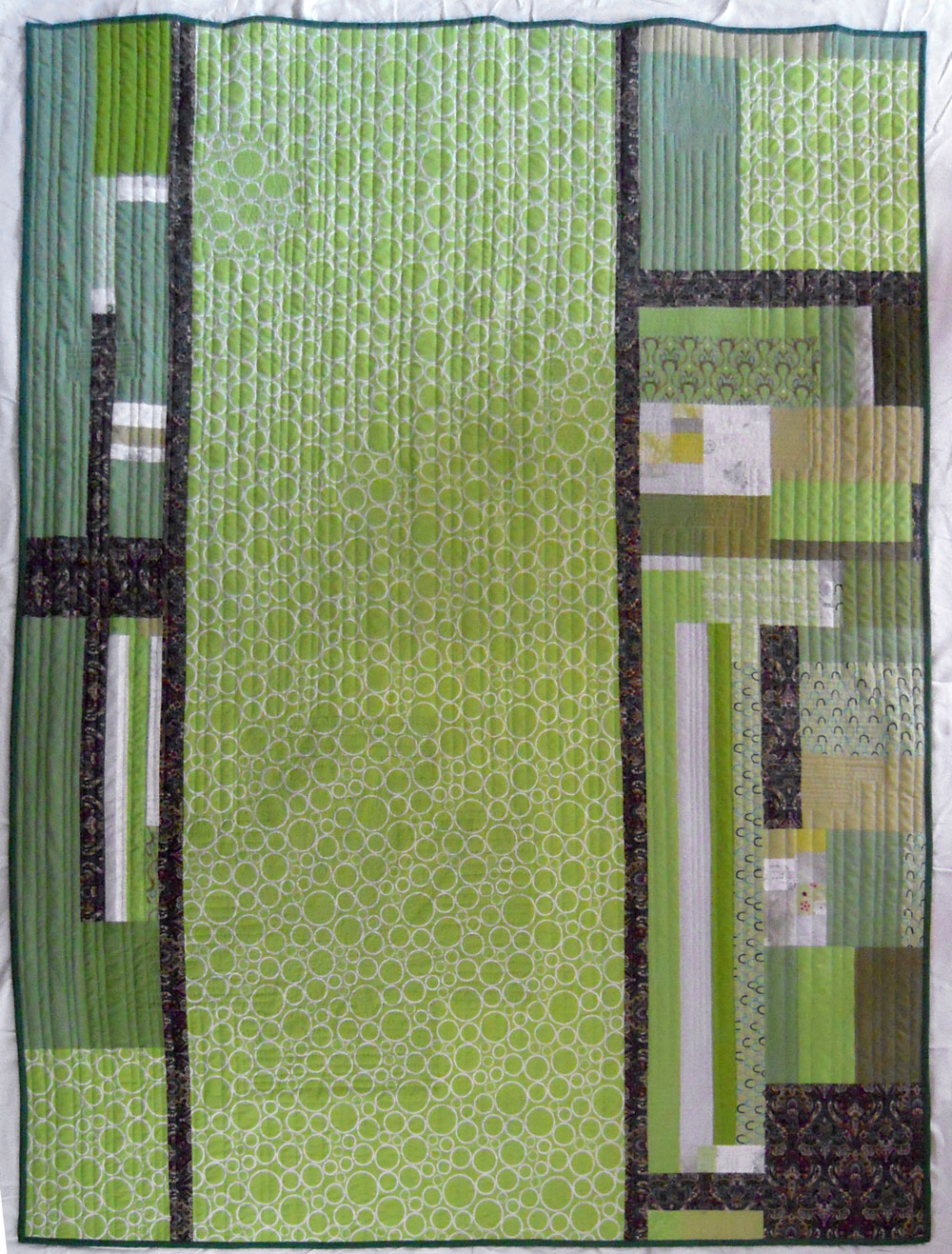 Okay… so I am totally in love with this quilt… and it's more than the fact there is a cannabis leaf quilted into it – there is just something about it. Maybe it's the wool batting I used. It's so light and fluffy and feels so good. I think it's a great size too at 58″ x 78″, long enough to cover my toes!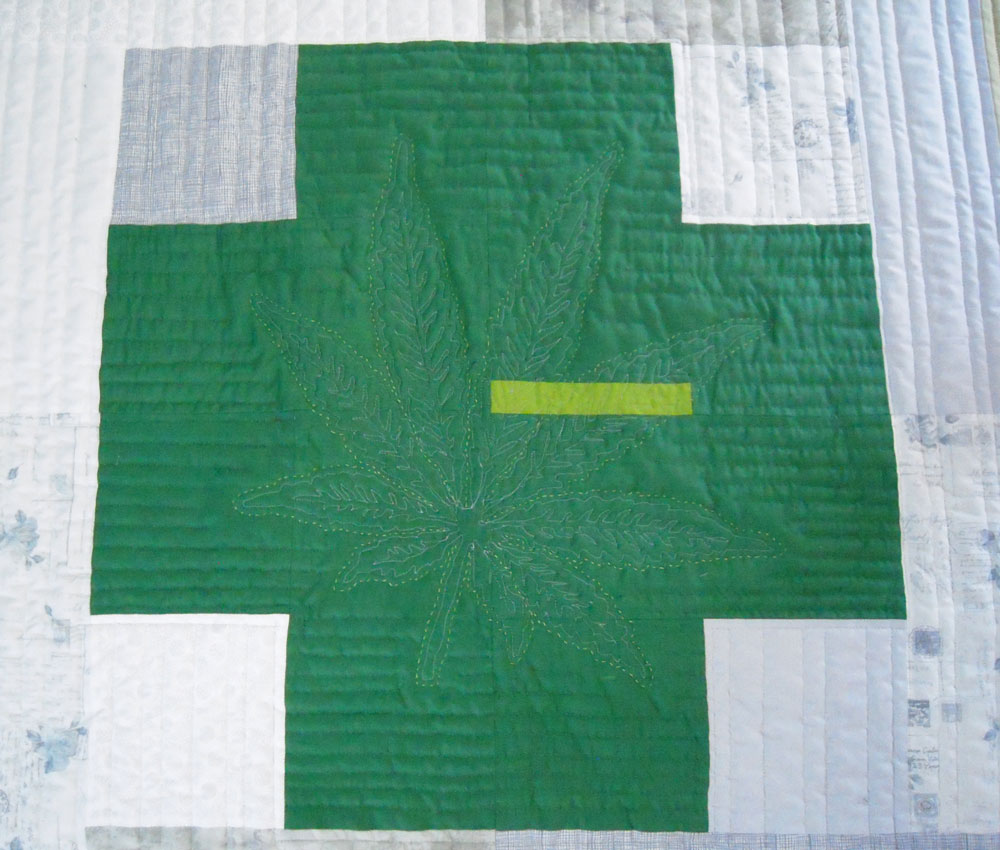 I hand quilted the straight lines in the green cross, leaving a little space between that and the machine quilting to make the leaf pop out a little.
YAY! I'm pretty excited to show this one, and very interested in the response by my guild mates to the motif I've chosen. Conversation needs to start somewhere, and what better way than with a comforting quilt…?