This past year flew by. I think one of the things I'm most thankful for are the friendships I have with some of my quilty friends. It's great to be surrounded with so many creative people who are problem-solvers. In this time of craziness in the world, we need more problem solvers than problem makers.
I'm happy to have completed a few quilts over the year… but I would like to try to find a little more time for sewing in the new year – it feels so wonderful to complete a quilt.
Speaking of which, my daughter just made her first quilt, while I tried my hand at teaching! I think it all went over very well: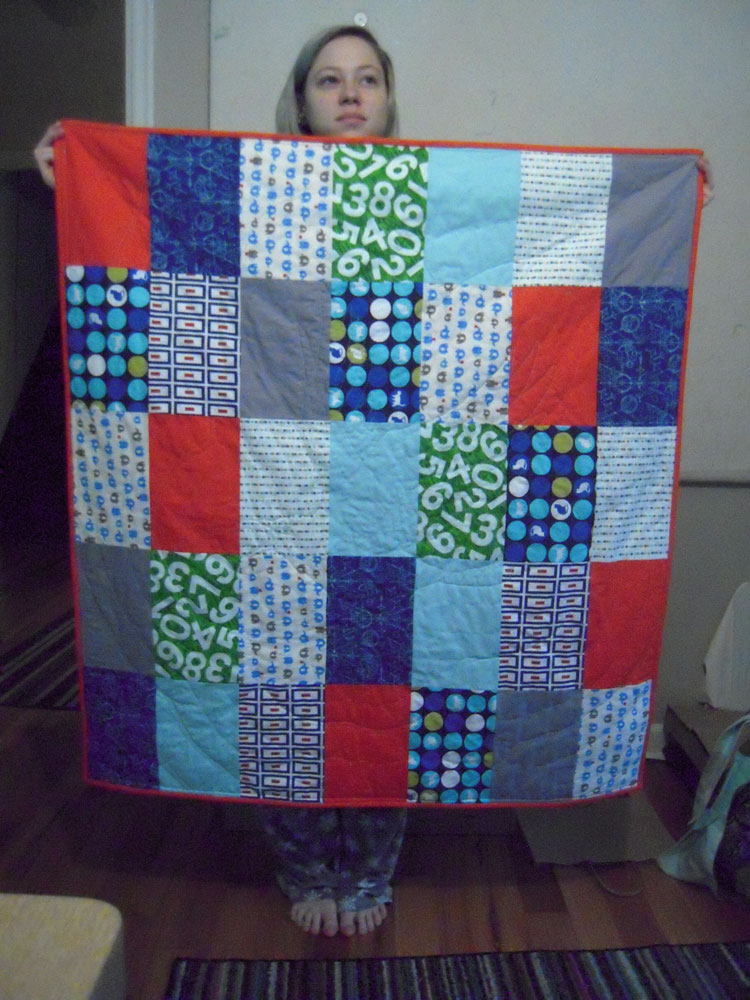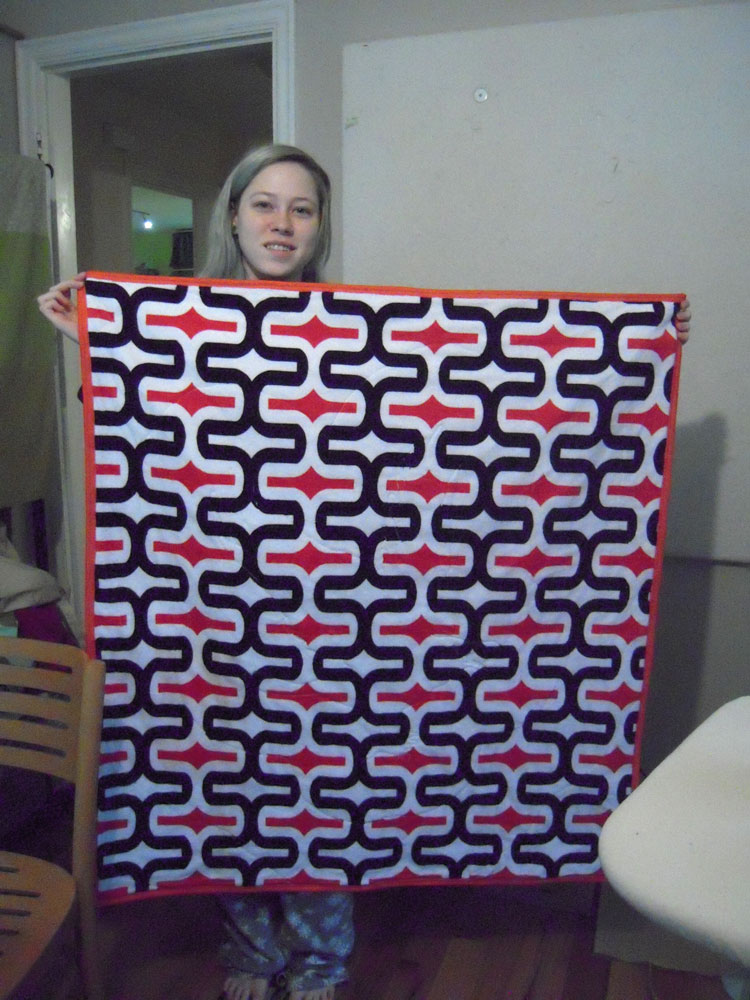 It's hard to see in my bad photos… but she free-motion-quilted a crow in the quilting, then echoed around that. She used Minky for the back, so it made quilting a little more difficult, but she did great, and the quilt feels amazing! She made it for her friend who just had a baby – and now is thinking of making another quilt already – I'm excited to pass on some knowledge… but I'm more excited to get my sewing machine back!
Rolling into the new year, my wish is for peace and learning to work together. The more we cooperate and collaborate with each other, the more we learn about each other… the more reasons we have to stand up for one another and make the world a bit of a better place.
Happy New Year!