I'm so excited to have this pattern ready to share!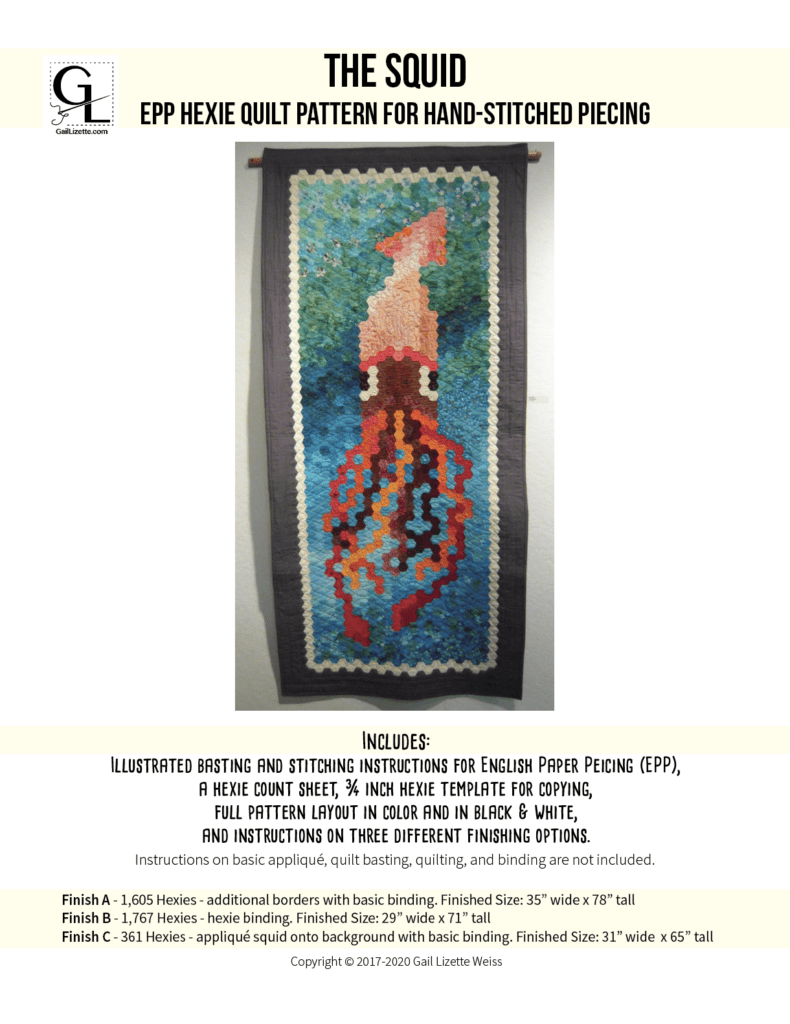 I started the Squid quilt in 2010 after going to my first PMQG meeting and learning about English Paper Piecing (EPP). We practiced basting hexagons (hexies) and the possibilities I imagined in quilt patterns was so inspiring, I went home and designed the Squid that night!
It took 7 months of hand stitching, and a lot of learning to get it finished – but I was hooked and couldn't wait to get started on the next one (The Wood Dragon).
Fast forward 6 years to now with 3 large hexie projects under my belt, I'm being asked often for the patterns, I finally sat down and wrote one up for The Squid. You can find it here.
As a bonus with my patterns, I've attached the Illustrated Stitching Techniques as a print out, and made some tutorials written here on this blog.
I hope I can inspire other people to become a hexie addicts like myself!