After spinning a bit, I finally decided that the my next project will be the PMQG Block of the Month quilt!  I've never done one before, and of course… I'm 5 months late to start with the rest of the group. Better late than never!
Now that I've started something, the 'obsession' has set in and I don't want to stop. It's the way I'm wired. But it's also the reason I chose this project to work on right now. Up to now, I've never really followed a pattern before, and I'm not so great at making Half Square Triangles. So this is a real learning curve for me… and I'm really enjoying the challenge of it!
I've made a block each day this week and just finished the block for March. Here's what I've got so far: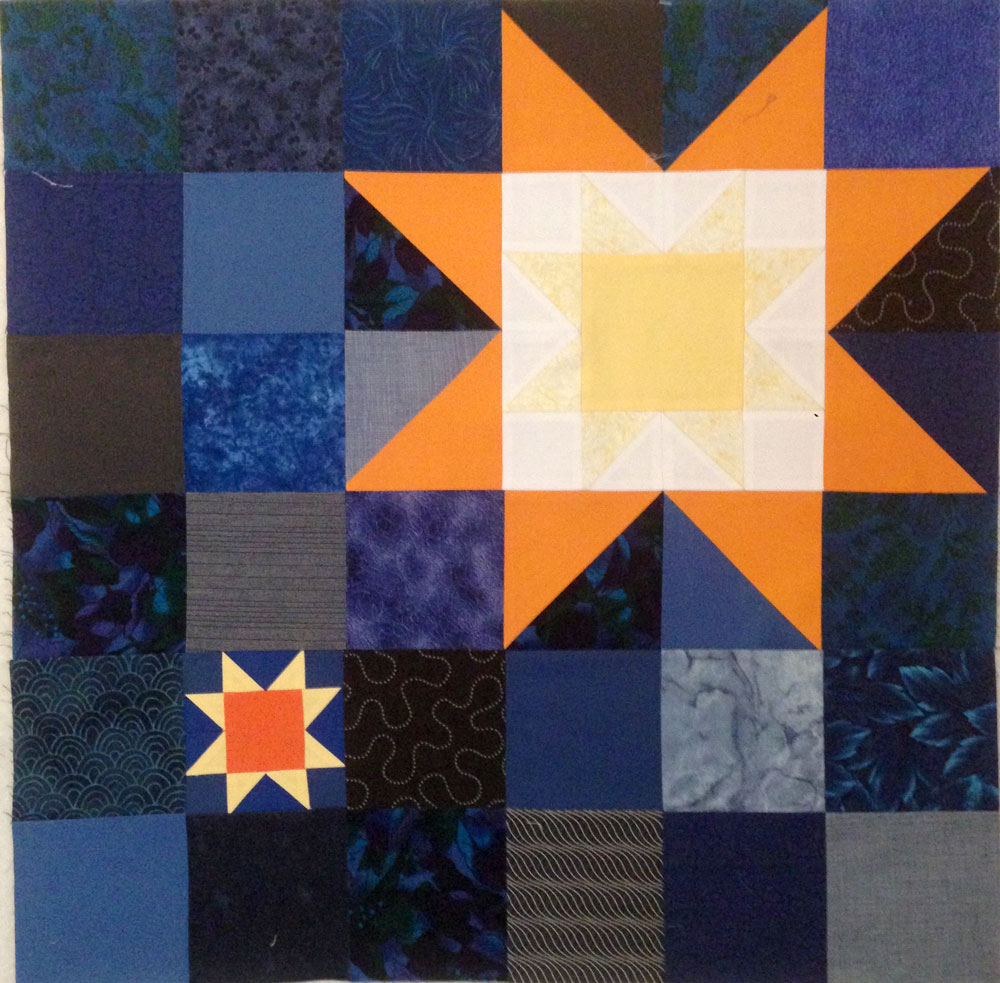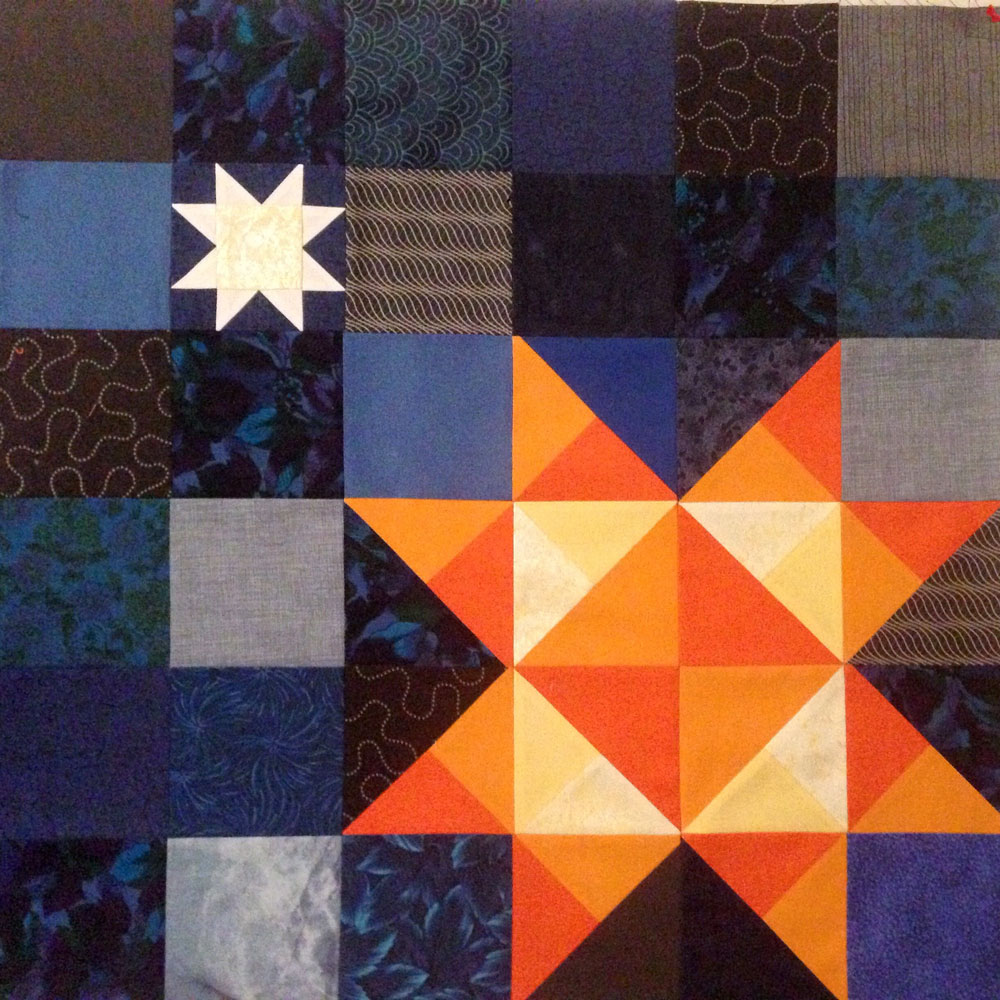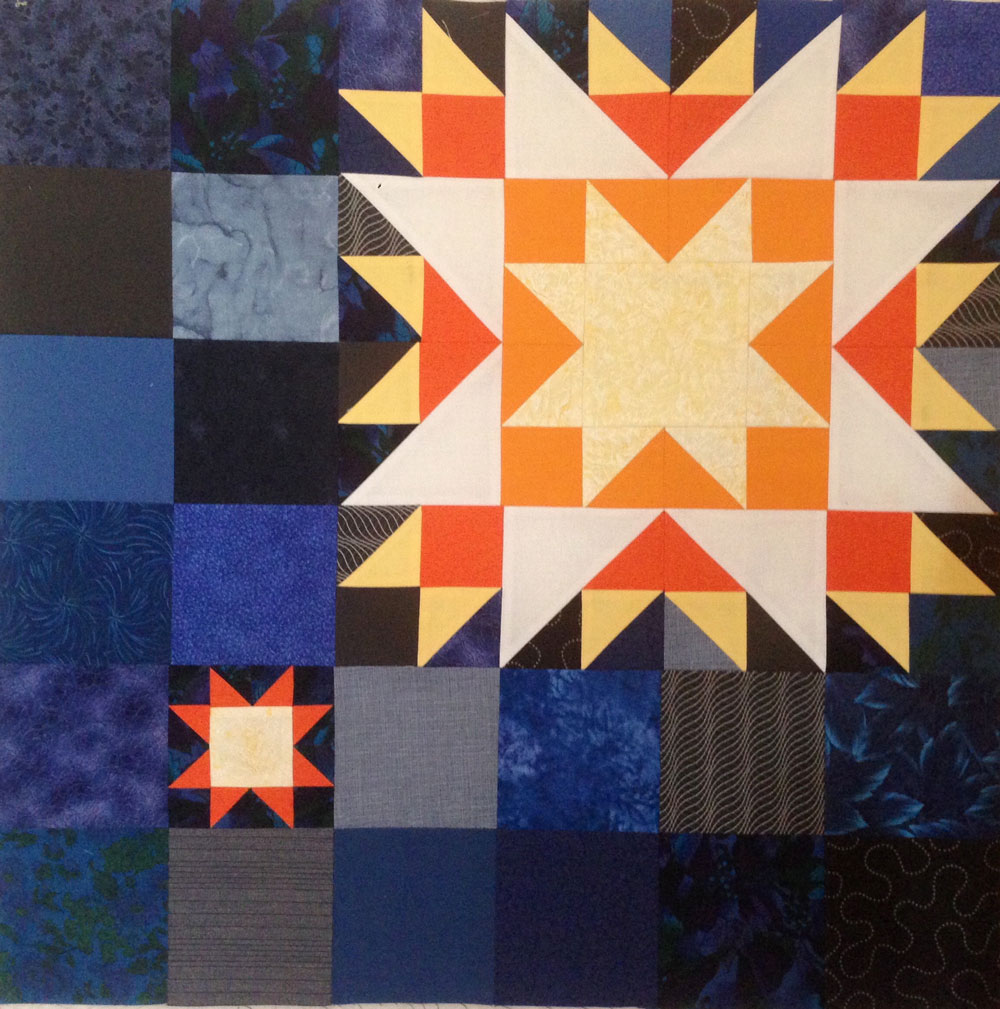 It feels really good to have something to work on and get lost in for a bit. It's also going to be a really pretty quilt when it's done. It is supposed to finish at 72″ square, but I think I'll be adding a border so none of the star points are minimized being right up next to the binding.
I have a sneaking suspicion that once I'm caught up here in June, that I'll be going crazy waiting for the last 3 blocks. Sort of like reading a series of novels only to catch up to the author before getting to the end of the story. We'll see how that goes!
The sun is out right now and I have another block to work on, so I'm going to go and enjoy both!