I really like to sew… but I do have some other skills that I try to sharpen at times. I'm self-taught on the computer and learned Illustrator well enough to become a graphic designer for our screen printing business. All the website work for our business and this quilting blog is done by me too.
So now I'm dabbling in some stop-motion animation, and I paired it up with my hand-stitching, and I made a fun little video:
This is the first "chunk" section that I'm making on the Kaleidoscope Quilt. This one is No.4 of 10, so I'll be sewing these for the next month before I get to start on the next big chunk on the quilt. Here are 3 of the chunks with the center ring: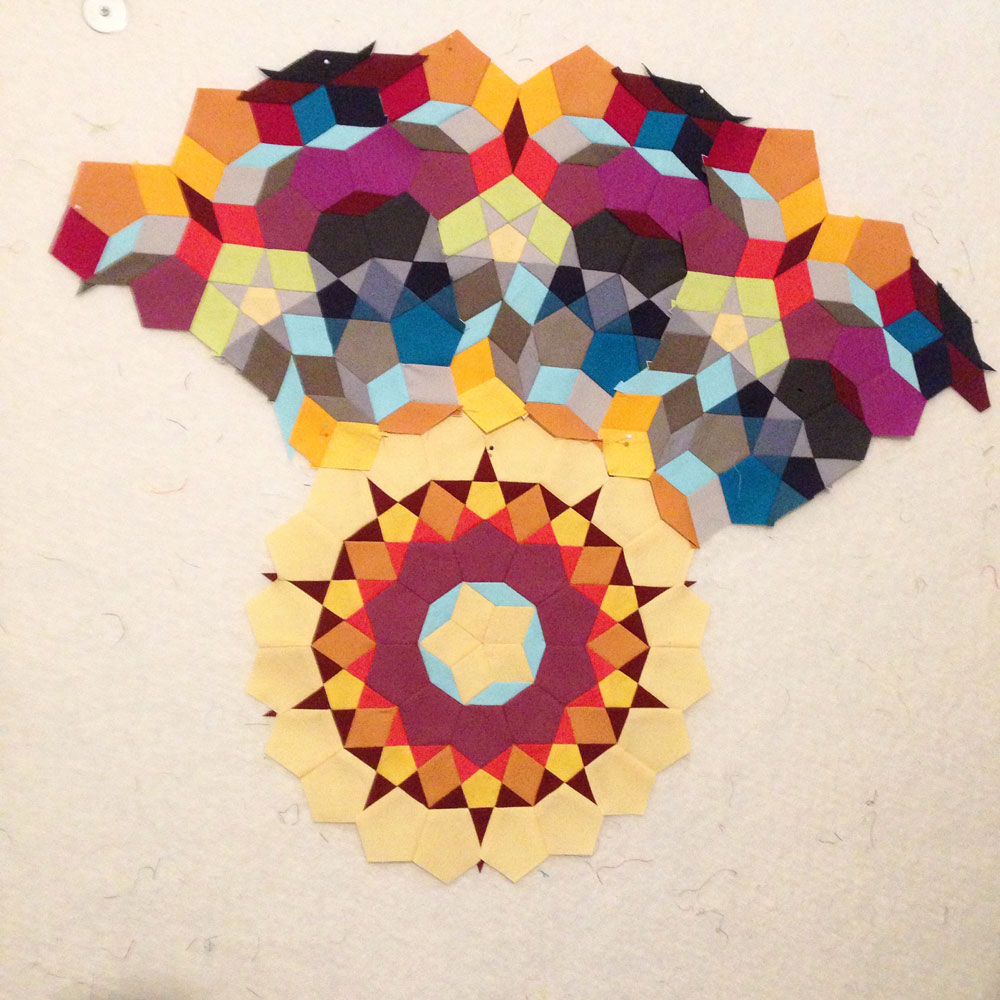 By themselves, they are very strange looking, but as they get added to the center piece, the pattern is starting to stand out – so exciting!