This time of year is difficult for me, but it's almost over! I can still find enjoyment during this time because our clients take time off work so we get a little time off too – it's good for mental stability, and I love the down time with my family!
I have a lot on my plate to accomplish before we open our online store. Today I'm playing with color for our NEPP Hand Sewing Kits. As we start out, we can only afford to purchase a limited amount of fabric to work with, and that makes the color layouts really challenging and fun! Here are a few I'm getting ready: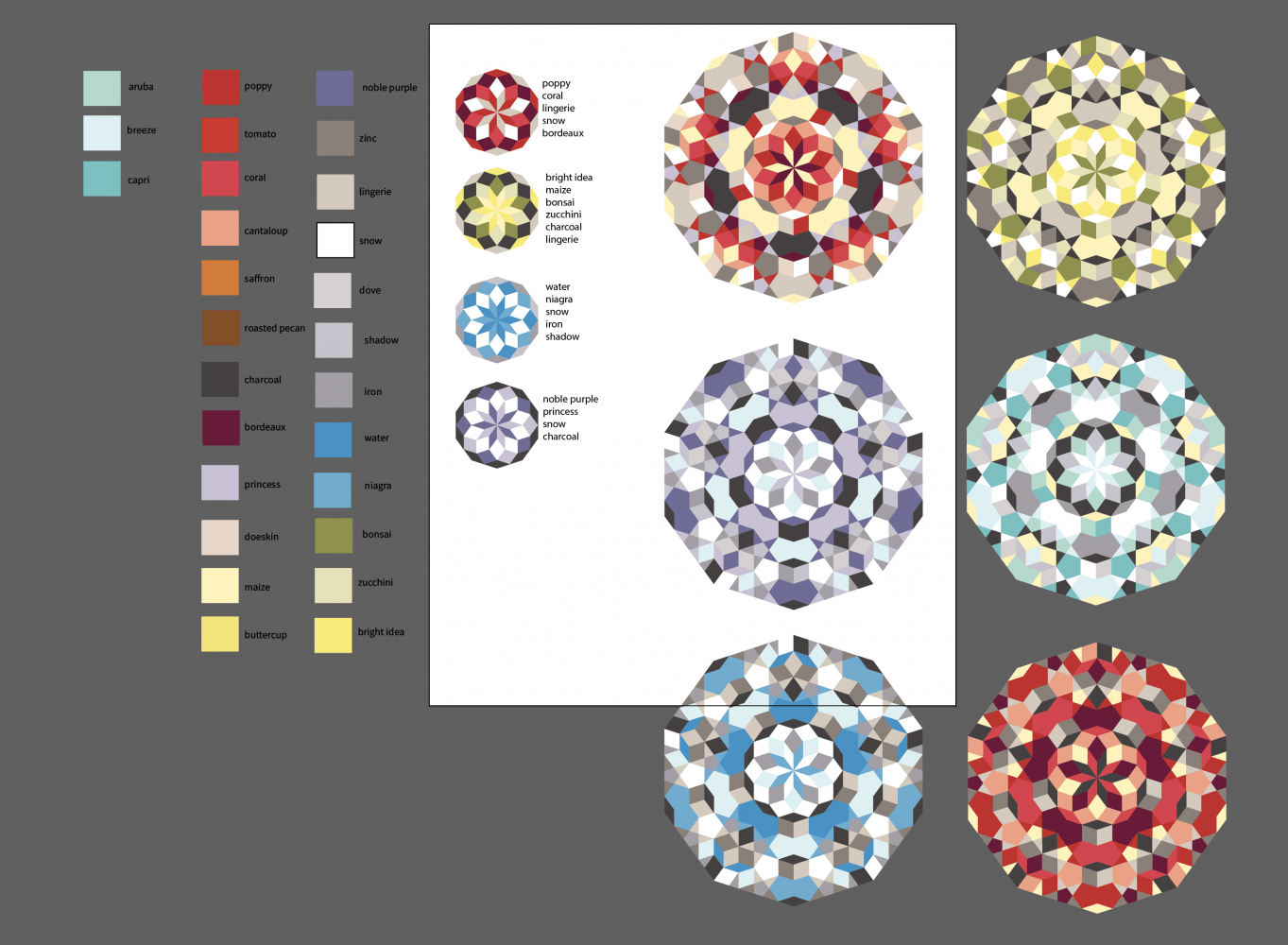 The 4 on the left are smaller and much less difficult and will finish at about 8″ around. The kits will come with tracing templates to finish all edges to be at 90 degree angles so they will be easy to work into other projects. The larger ones on the right are made of 275 pieces each and will be approx. 22″ around. Such a fun project – so pretty!
In Practice
The best part is that I know they work! All the points are lining up, even as the piece gets bigger on my Kaleidoscope Quilt – I'm on the third round and just finished the first chunk of that round:
This piece is almost double the size of the secondary chunks – this one piece took me 16 hours and 10 minutes to sew together. Currently at 118 hours in sewing time on this quilt – yes, I'm timing myself. The stopwatch app works great for keeping track, and I haven't forgotten to keep track yet either, so this is a very accurate number. I would guess I'm about 1/4 of the way finished. I can only wonder how much longer it would take if I was paper piecing the whole thing?!
Time to get back to it –
BTW.. Thanks for following my blog, I really appreciate all the support and feedback you all have given me this year. Happy Holidays!