I finished the Portland Modern Quilt Guild (PMQG) Block of the Month (BOM) quilt a while back and I finally got the label printed and sewn on, so I was able to show it at our last meeting:
Finished front:
Quilt Label – screen printed: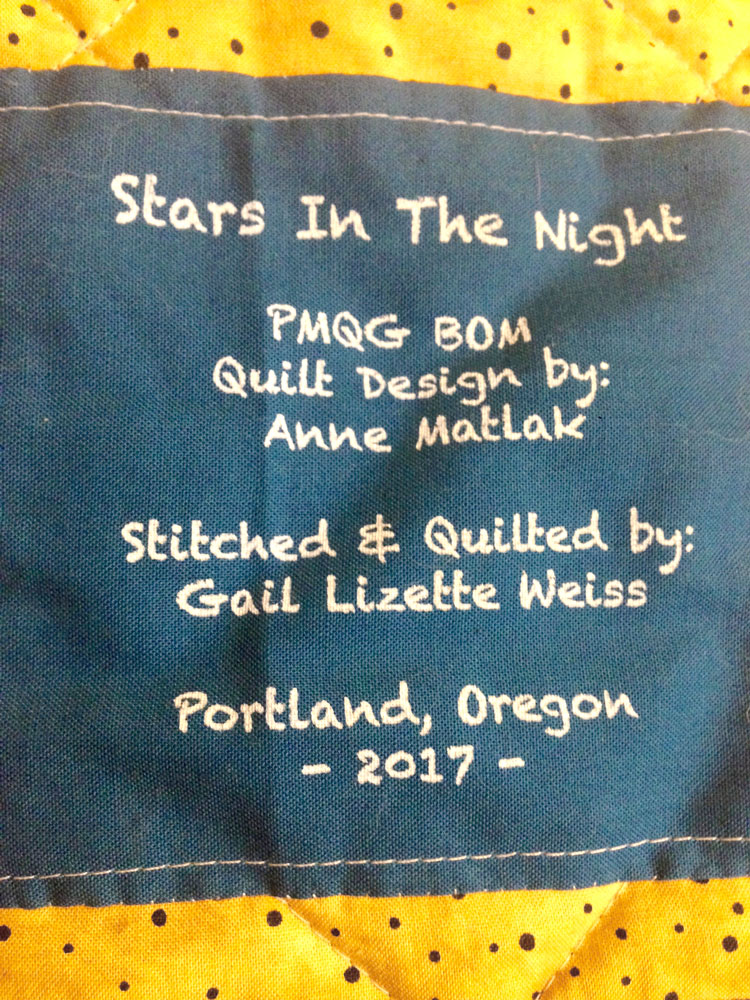 Finished back – pieced too!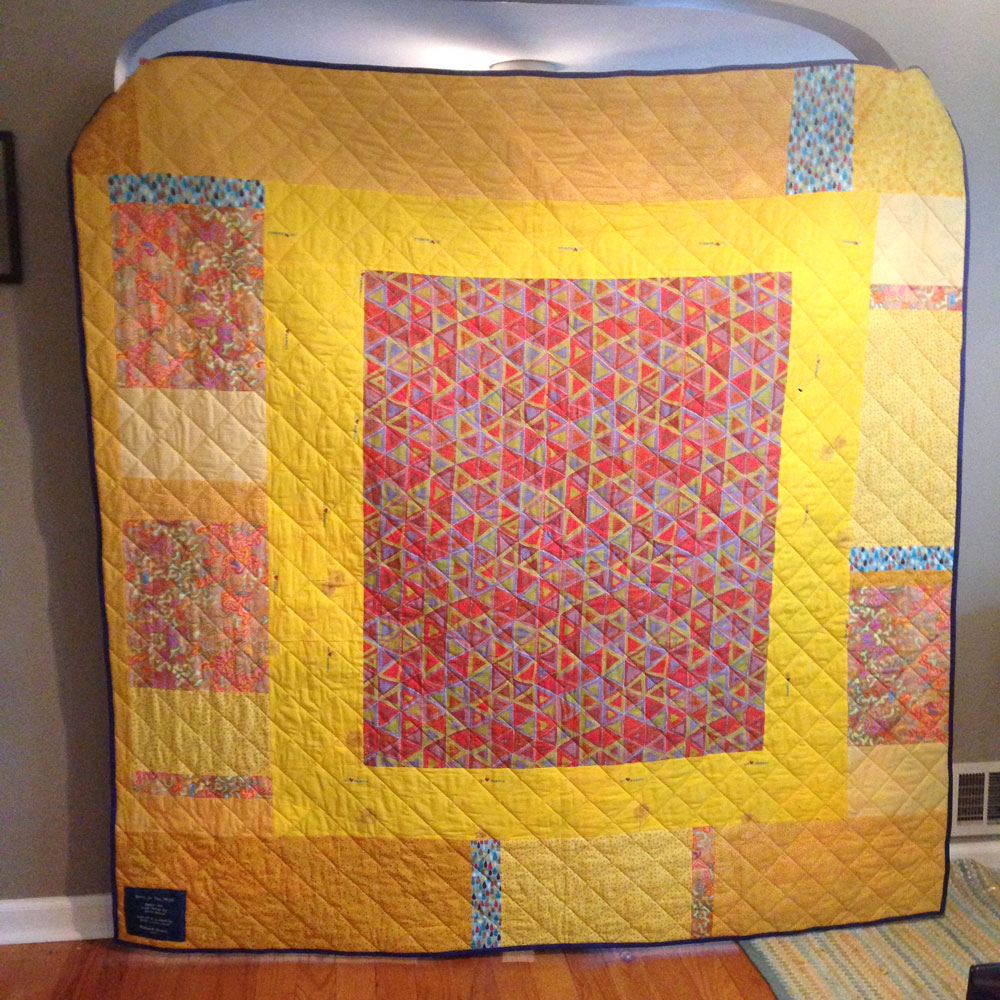 I rarely have quilt finishes to share, I'm always so thrilled to finish a quilt… especially a big one like this! It finished at 80″ square! I'll be able to use this on my bed! It will be awesome too because I used wool batting, so it's all puffy and soft.
My quilting goal for this year is to finish my Kaleidoscope quilt top, and I'd love to be work on the other 5 Chakra quilts to finish that series. That's a bit more than I think I can do, but I want to challenge myself.
What are your quilting goals for the year?