… and all I want to do is sew.
I sometimes feel a little guilt when it's gorgeous out and I'm inside. I'm happy to have a patio door that opens to our backyard in my sewing space. I have a million ideas for the backyard as far as setting pavers and making a path to the print studio, fixing the patio, and adding some planters for some gardening. All these ideas flow in my head constantly… and because I can't seem to make a decision, nothing gets finished – or started even. I'm spending time out there today and hoping some resolution comes into focus.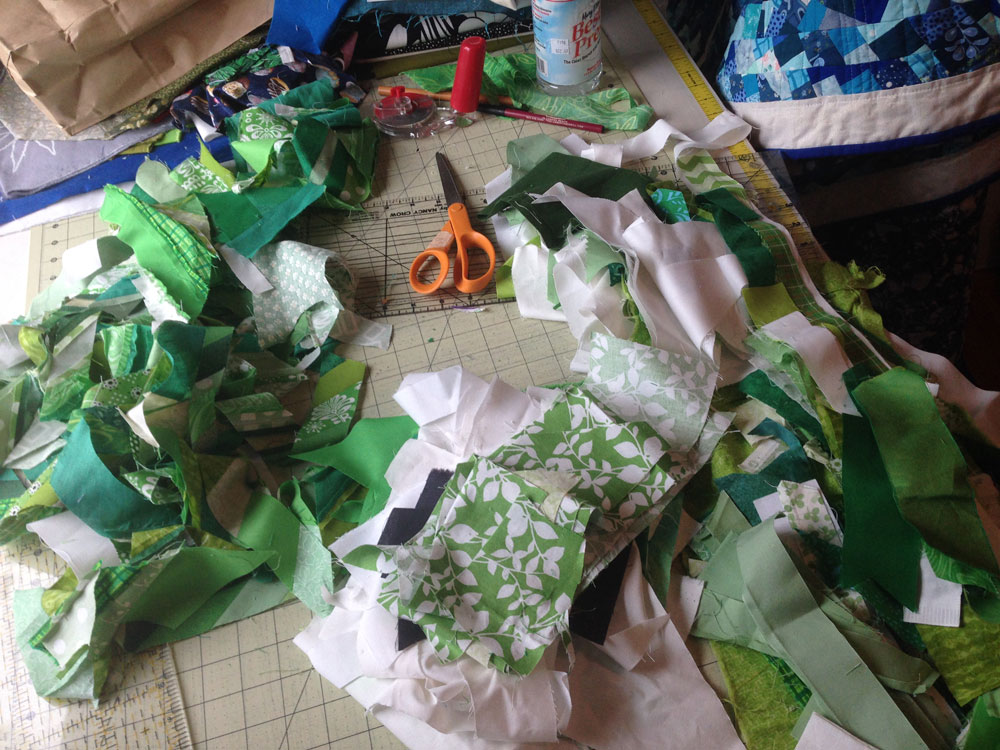 As far as the sewing goes… I'm pretty happy with my progress. I have the top completed for the Heart Chakra Quilt! I love it. I ended up with a bunch of scraps – more than usual, and I'm feeling pressure to piece the back of this one so I can use them up. I made this whole quilt without buying any fabric, confining myself to what I already had in my stash. So it seems appropriate to make do with what I have for the back too.
Piecing all those little pieces will take some time, so I don't think I'll have this one done for the next PMQG meeting Show and Tell.
I've also been working on the Paintbrush Painter's Palette Solids Challenge quilt. After signing up, we received 9 fat quarters of pre-chosen solids to create a mini-quilt which will be judged on:
Best use of provided fabrics
Piecing Perfection
Awesome Quilting (machine or hand)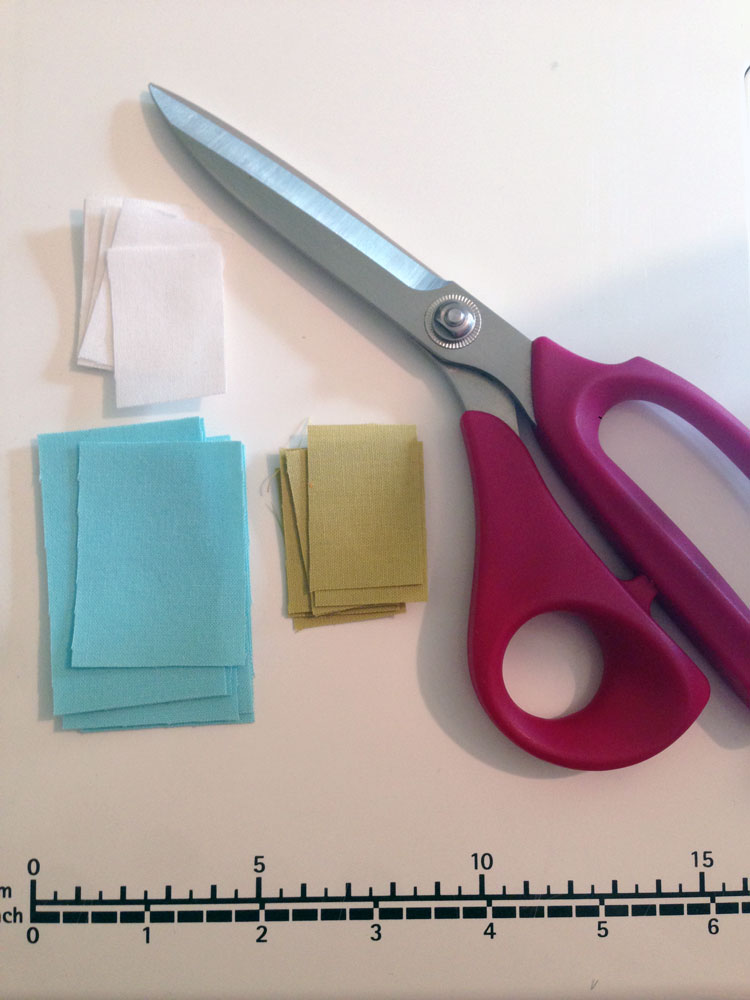 So… I made a design using all 9 fabric colors. I'm not positive of the actual names of the fabric colors, but in the mix was: light blue, royal blue, avocado green, olive green, tangerine, coral, hot pink, and red. It was a bit tough coming up with something that made each color look good next to the others.
I'm very happy with how it came out! Now to think of some "awesome quilting" to put this into challenge contention. I'm thinking of hand quilting using thicker thread and big stitches… but can't decide on thread color or quilting pattern just yet. I'm going to do a faced binding on this one so all that shows will be the quilt top. A little more time is needed before I can say this one is finished – but it's getting close!
What are you working on this summer?