I've been doing a lot of chain piecing for my current quilt project. I'm sewing about four thousand 1 inch fabric squares together for the background element of my quilt design. There are a few different ways I could have accomplished this, and of course – I chose the most time consuming way to sew them together.
The best way to sew a lot of pieces together is using this chain piecing technique. Before someone showed me how to do this, I was backstitching at the start and stop points of each fabric block, and that caused my quarter inch seam allowance to wobble.
Now I use a small stitch length (I set my Juki at a little over 2), and then take a small bit of scrap fabric a drop the needle down and start stitching. Stitch over the edge of the scrap fabric, and continue into your fabric block. Continue sewing through all the blocks you want, then use another small bit of fabric at the end to run the stitch into.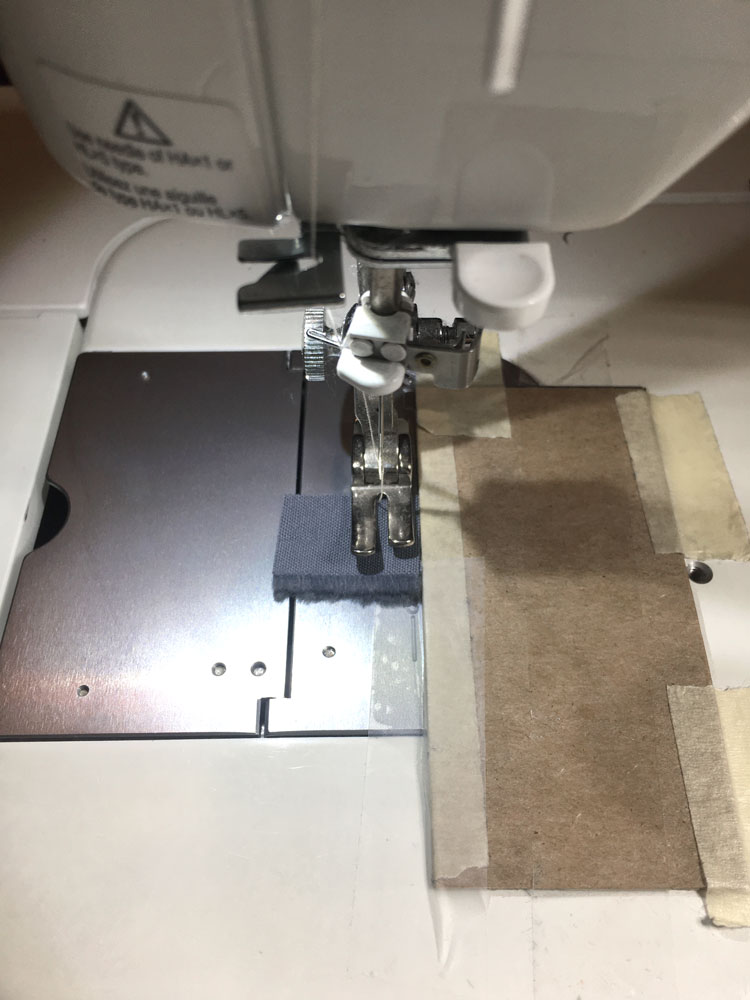 In the photos you can see I'm using a cardboard block as my quarter inch seam allowance guide. I could just line up my quarter inch foot and do it visually, but I like having something to butt the fabric up against. I think it helps keep my seam allowance even through the whole block.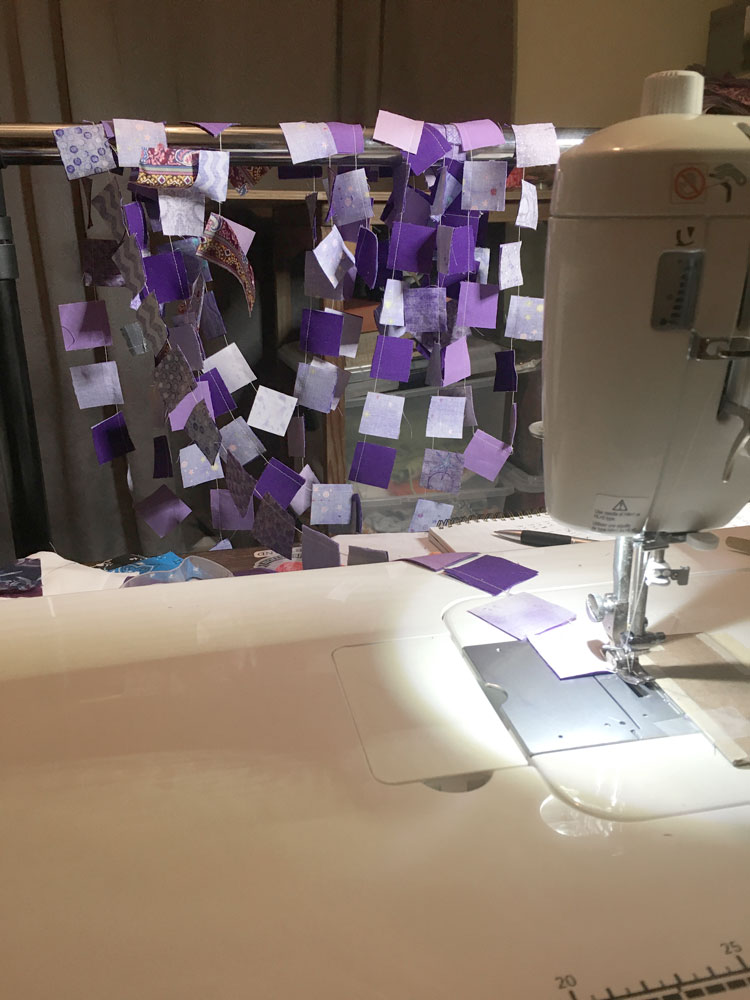 This is a photo from last night. I have even more stitched together now, but still have a long way to go. I really enjoy this part of sewing! It's a good thing too – because I have a lot of it to do!
Tomorrow is the last day of the 31 day blog writing challenge. I did not do as well as I had hoped, but it was still a great exercise to take part in. I appreciate you following along! It's a good check for me to see that I am not always as capable as I feel.
Random Kitties
Since you read all the way to this point… here are some photos of the possibly feral kitties that have been hanging out in our yard this year – aren't their faces just the cutest?!?: