I love my sewing machine! It's a Juki TL-2010Q and it seems to be the best sewing machine for quilting – for me. I'm sharing a real-life photo: this is how my sewing machine looks most of the time.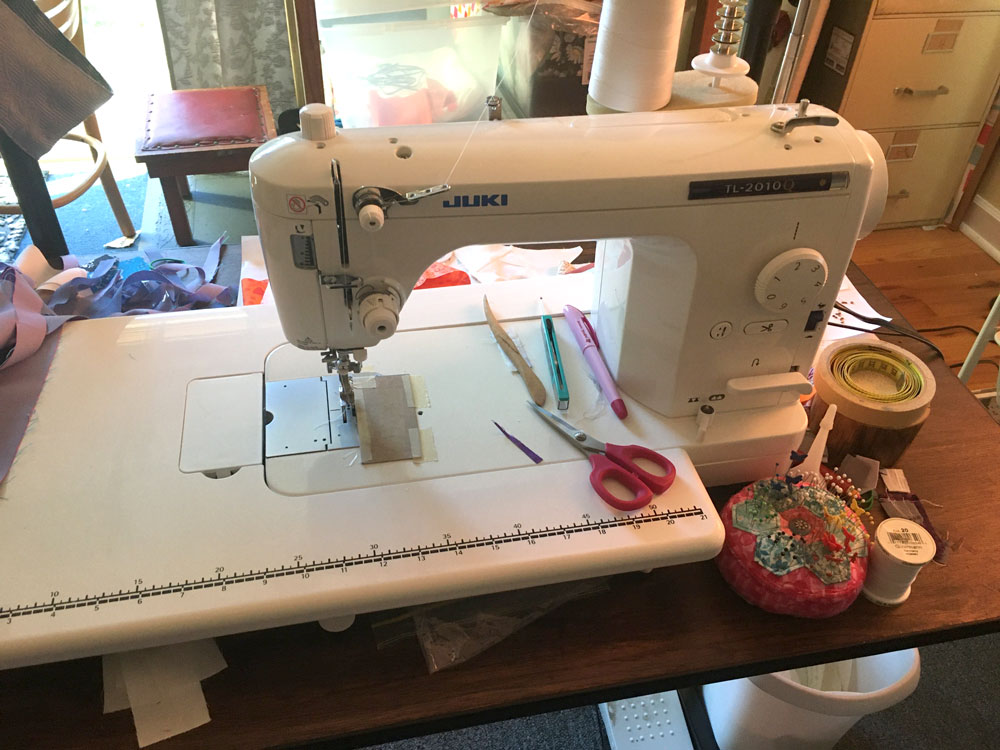 I had planned on sharing a post about my workspace, but I will save that till I do a little more cleaning in here. Right now it looks too busy for me to even sew in. Do you get like that?: Needing to have your space cleared before starting a new or work on another project? I need it clear to create.
Here you can see my little hexie pin cushion I made a few years back – I keep my pins separated by color. I use the color of the pins to help mark which two pieces of fabric I will sew together first when I'm doing a chain-piecing project.
You can also see it's time for me to wind some bobbins (I keep them on the extra spool holder), and you can see my home-made quarter inch seam allowance guide (taped cardboard). That has been a helpful tool! I should really get a real one to screw into the machine, but this works for now.
Acquiring The Machine
This machine had been a wish of mine for a few years. I knew a few people from our quilt guild who had purchased one of these and loved it for free-motion-quilting. My old sewing machine was a Singer CG550 and I loved that machine for all it did, but it was difficult to quilt on, and it was starting to have issues with the bobbin working right.
In 2015 I entered the Jellyfish Quilt into the Northwest Quilting Expo here in Portland… and I won 3rd place in the intermediate category. The win came with a small cash prize that I put toward this Juki. Plus, because it was a show, the dealer for the machines had a great deal! I've been using this machine exclusively ever since. And because it's great for free-motion-quilting, I've done all my own quilting since I got it too.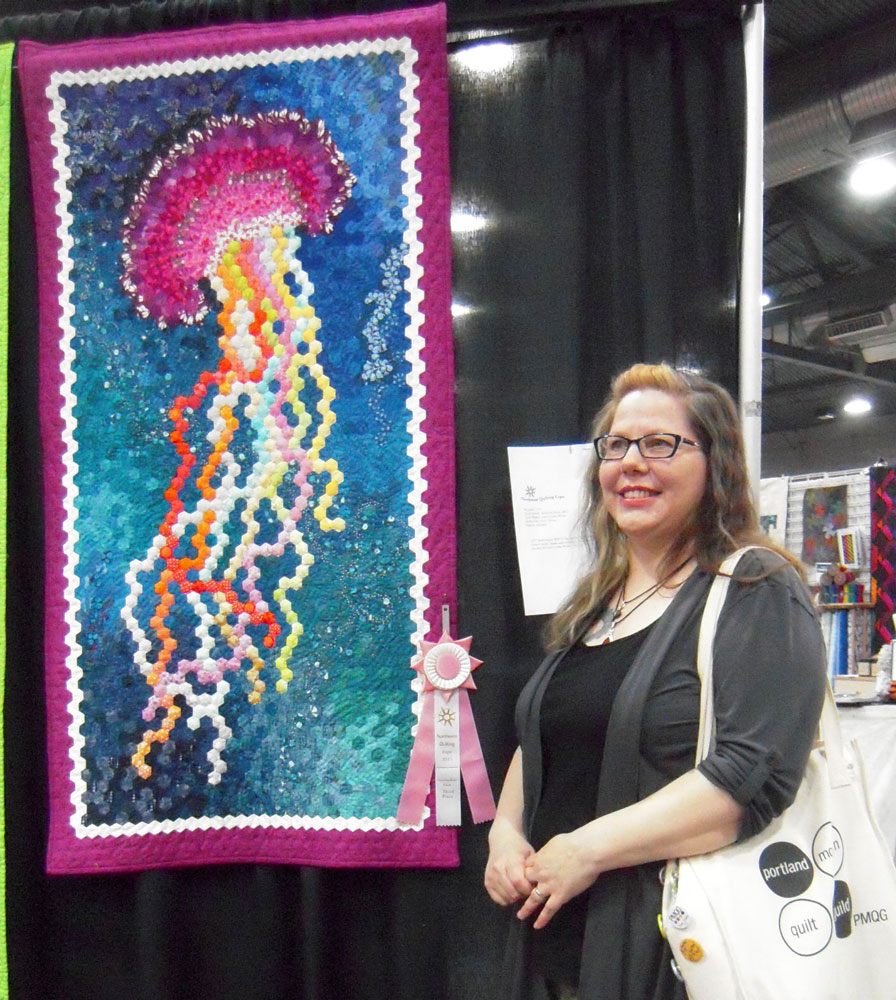 This is me *waves hi* with my Jellyfish, and that ribbon. This was a great day for me, and now I have my sewing machine to remind me of it every time I work on it! For now, the plan is to clean up the room and get ready for some video tutorials. Till tomorrow – Happy Quilting!