I've been strip cutting fabric the last few days for my Third Eye Chakra Quilt. So many pretty scraps! I have decided on how I'm going to place the wedges, and the kind of background I want to make. It's going to be a grid of one inch squares.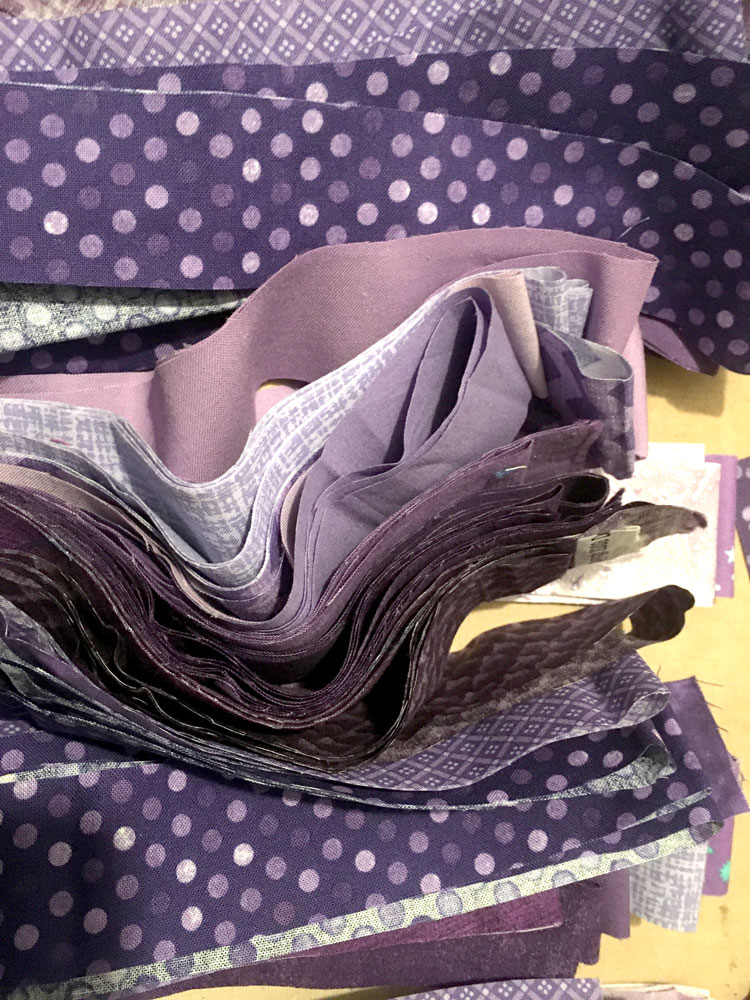 I'm cutting into every purple fabric I have. For a 64″ x 64″ quilt, I will need 4,096 1.5″ unfinished squares. That's a lot of fabric! I can get at least 28 squares out of a WOF (Width of Fabric) – 29 if the fabric is 44″ wide. That's approximately 4 yards of fabric.
I use a Martelli blade for rotary cutting. I love how it cuts and my hands don't hurt after. My husband just switched out the blade for me, so the cutting right now is awesome!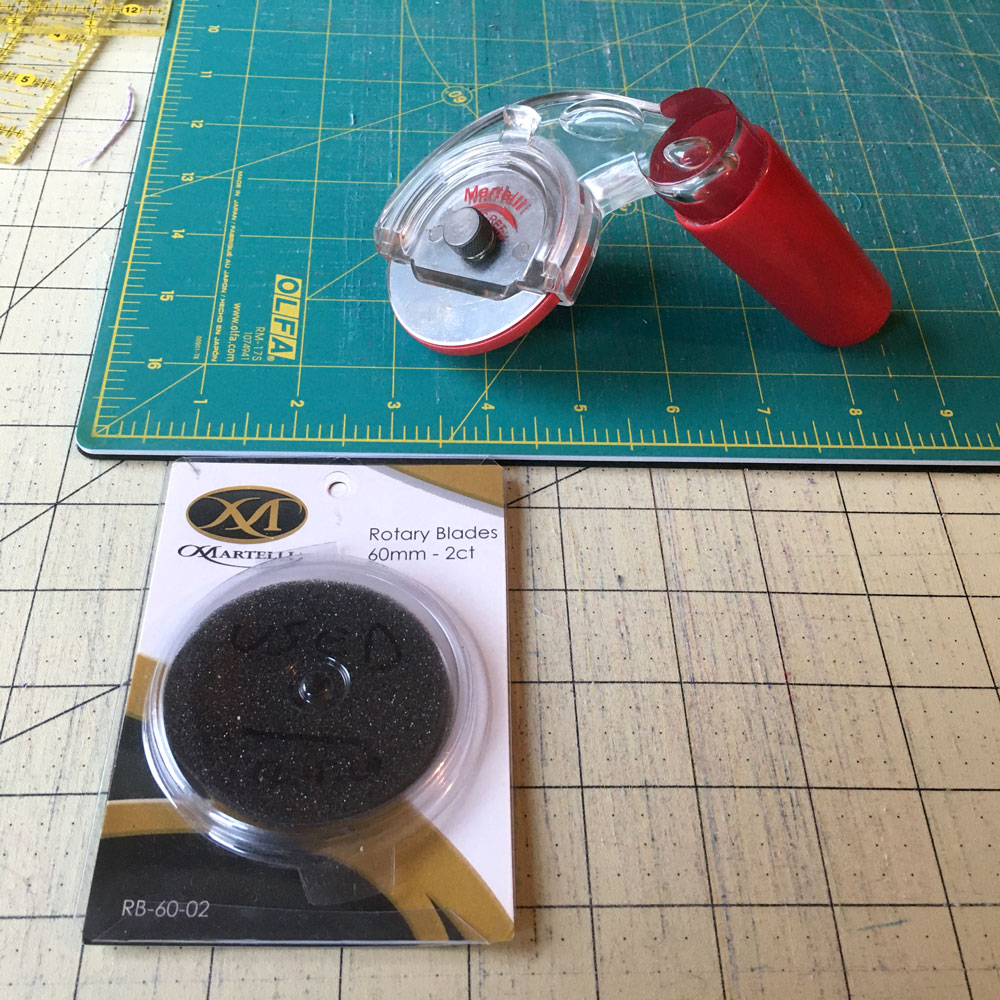 I missed the last few days of writing for the 31 Day Blog Writing Challenge. I had vertigo with nausea for about 2 weeks straight, and the last few days I couldn't look at a screen without issues. Today, however, I'm feeling GREAT! No nausea or spinning!! It's really the best thing ever.
So I'm going to get back to the quilting. Which means more cutting, and more pretty fabric scraps!