One thing I would never have considered making before was masks. Who did… other than those with some serious health concerns. Now, thanks to Covid, I've found myself making masks in a lot of my spare time.
I have a mask pattern that is similar to the surgical masks. It has folds and I make it with an inner pocket for additional filter layers, and with an adjustable nose-wire. I also used cut t-shirts for the ear loops/straps. They are pretty comfortable and fit most people. There are still a few I have left available in the store.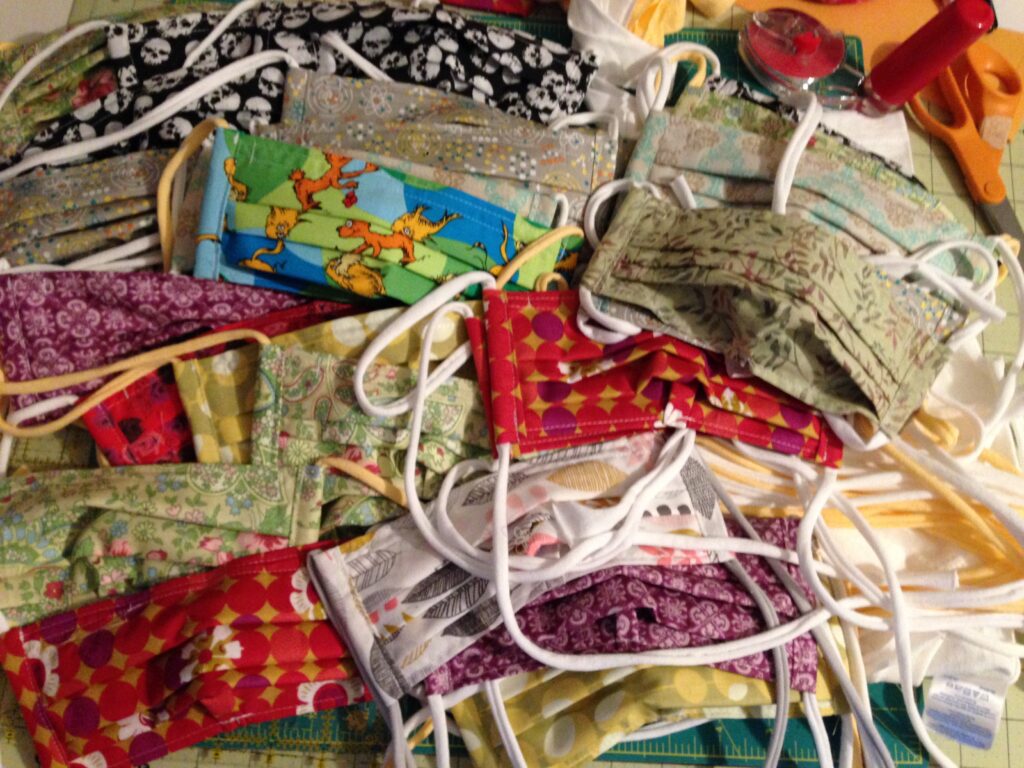 I made masks for everyone in our extended family, and some for me too. I mean, really… over 1,100 people have died TODAY already – just in the United States! It shouldn't be any deal to wear a mask – to want to wear a mask. I guess people are just programmed to be selfish here. I've never seen such baby-like crying about a piece of fabric before… and so much in their own worst interests!
The only way we will get our economy back is by wearing masks, social distancing, washing hands, AND the vaccine. So for the sake of every school and small business in the US, please just wear your mask! I would very much like for events to come back next year so that we can keep our main business afloat.
I've been doing commissions for custom masks too. Using this same pattern, but picking specially chosen fabrics. It's really good to have some skills to lean into during these trying times. Sewing masks is definitely helping us keep food on the table!