I have done a lot of EPP or English Paper Piecing for hand stitching unique shapes together in quilting, but now I'm switching it up and am going to try an FPP Challenge for myself. FPP stands for Foundation Paper Piecing. It is a very different technique where you stitch fabric to a paper template using printed lines for perfect piecing.
For a great tutorial on this, go here to: Sewfinity.com for step by step instructions on how it works. I consider myself a beginner here, and don't have any great tips yet to share. After sewing, all the paper from the back needs to be torn out prior to quilting.
I do know how to put an FPP pattern together, and I know a little about Illustrator, so I have decided to create a diamond for the center of my Third Eye Chakra Quilt.
It turned out beautifully in my graphics program! I have it divided into 10 sections, and each section has a lot of itty bitty, tiny little pieces. The whole piece will measure approx 11.5″ wide x 9″ tall.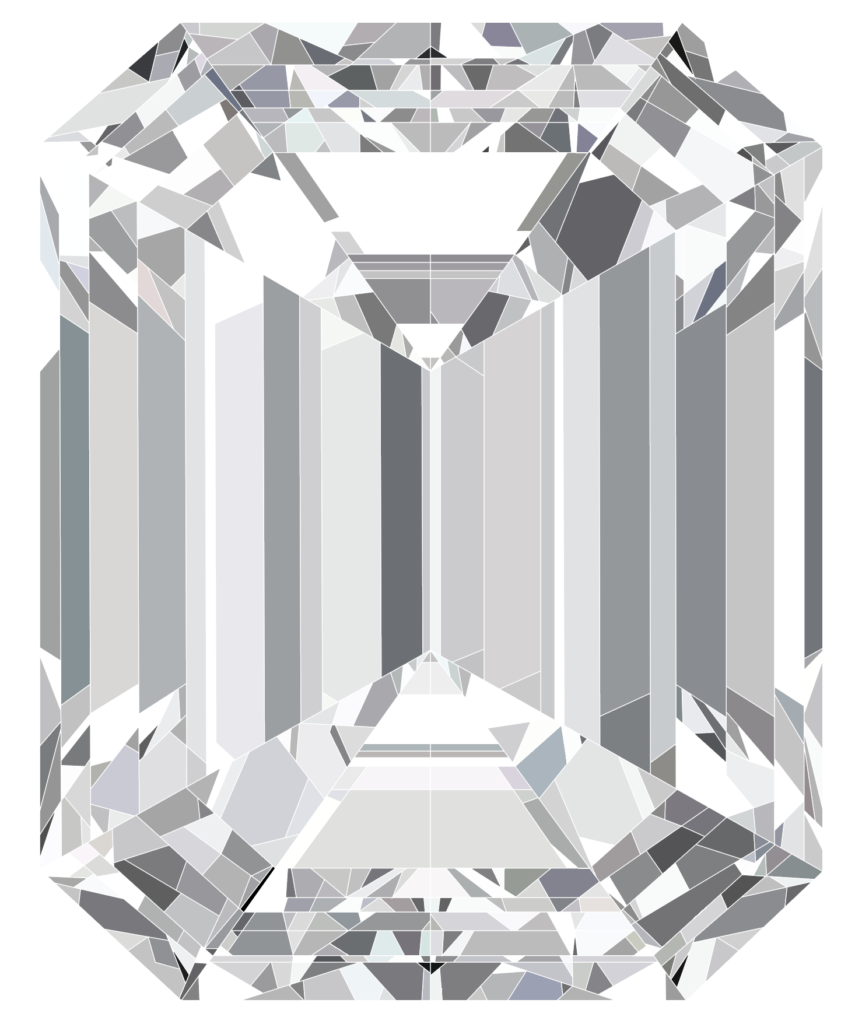 I honestly have no idea if I can really do this, but I LOVE how this image came out. It looks like a real diamond! Took me almost two days to recreate each shape and individually color it to match the base photograph I used to pattern this from.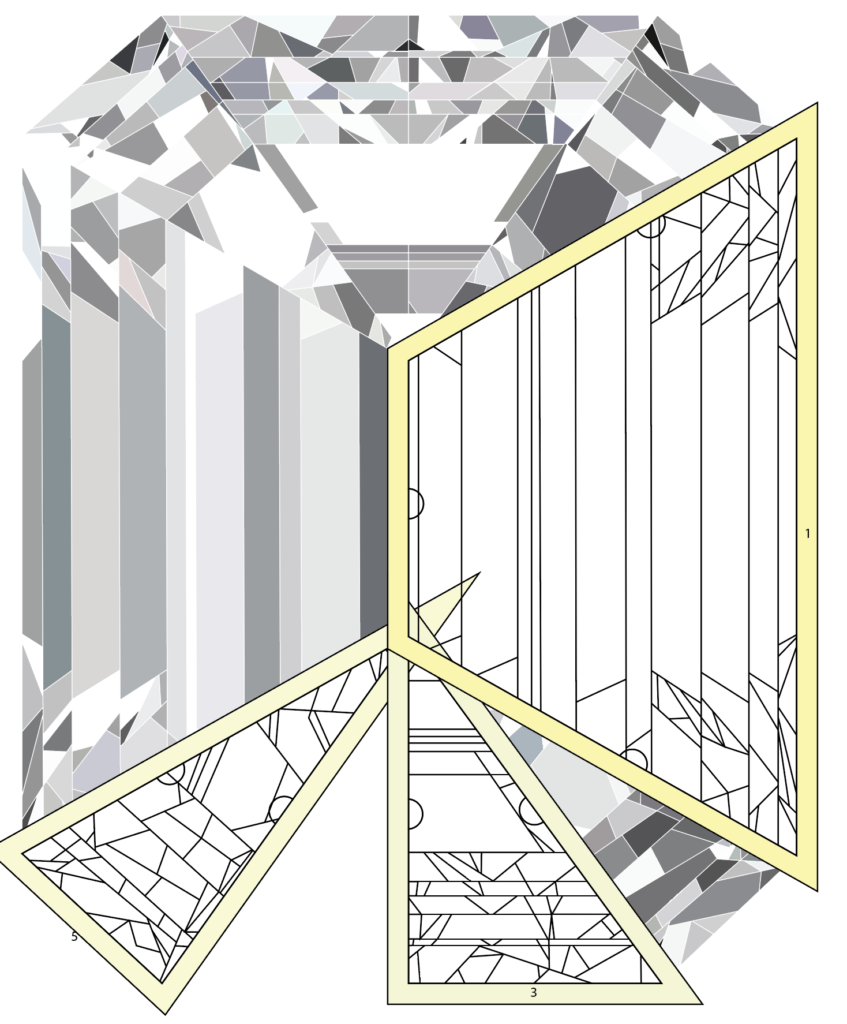 On this second screenshot, you can see the actual pattern. While some of the pieces are tiny, I really think it might be possible if I take my time. If it becomes too hard, I can simplify a little by taking out some of the smaller pieces.
First things first. I need to find solids in all these colorways. I have a few, but I might need more… and I won't need much due to how small the pieces are. Then I'll need to cut some newsprint down to size to fit in my printer for printing the design onto. Newsprint tears out so much easier than regular paper!
I don't know when I'll be able to start. I also just got insurance for the first time in a very long time, and met with a Dr. already… and now have a bunch of new appointments. I've never been so excited for probing and prodding. I just want to figure out what my root cause issue is. From there everything should be easier.
All for now… Happy February!