Wow – what a dose of energy it was to get an infusion of iron! Yesterday was my second infusion appointment and I'm feeling pretty good. It takes an hour for the whole appointment, so it has even given me the chance to read a real book, which I've been craving. I haven't set aside time for reading in a while. I'm reading Gone South by Robert R. McGammon, one of the many books in my husbands library. Reading is such a great escape, my imagination is outstanding – so if the writing is good, it's like watching a movie.
The iron intake makes me both amped and tired at the same time in a weird way. Like my body is amped and full of energy, but the actual uptake of the iron makes my body a bit tired. But I'm loving the extra energy!! The best part so far is that I'm not passing out after every meal. Before these infusions, if I ate a full meal, I would sort of pass out afterwards for about an hour or so – digestion takes energy, and I just didn't have enough in store for good digestion before. Not only that, but my anxiety has decreased by about half at least! Maybe the low iron is the cause of other things too – wasn't expecting anxiety relief!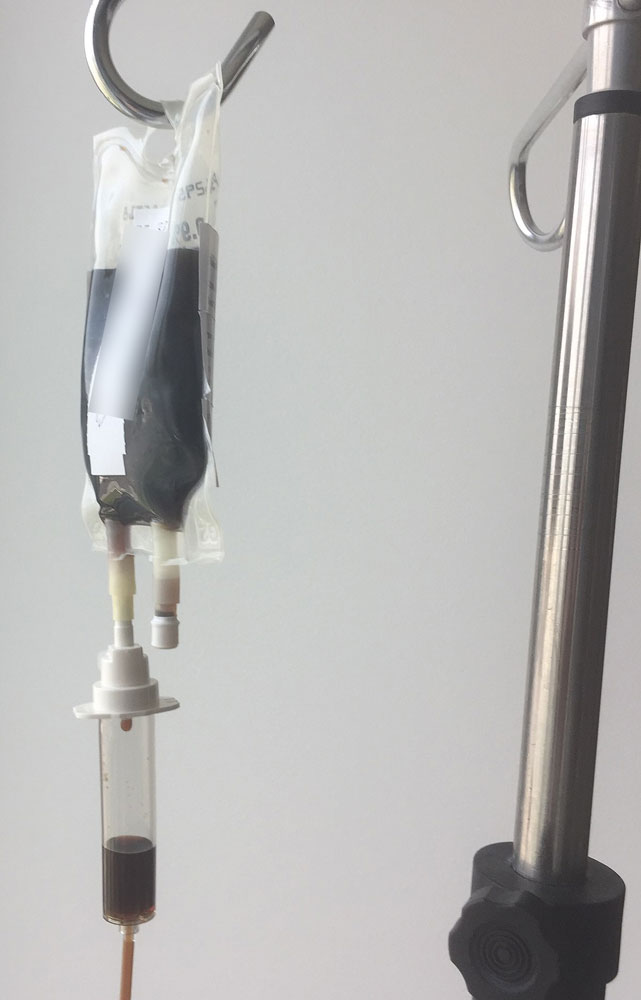 Future Plans
As you might have picked up from past posts, the screen printing business with my husband is very slow right now. Last year was the worst year in our business history, and if we didn't live where we work, we would have had to declare bankruptcy by now. Fortunately, we received a EIDL loan last year to help with Covid-relief, and that's what is helping us get by. However, we need to make drastic changes, or have business get back to normal (don't know if that will happen soon enough) sooner than later! Because of that, we have been working on future plans.
We actually create a lot. So we're thinking of doing online videos of HOW to make your own creations… like how to screen print your own quilt labels, how to screen print your own t-shirts, how to screen print your own greeting cards. I'd like to make a video or two myself to show how to piece together my Swirling Ocean's pattern to go along with that pattern update. It's something for us to work on right now to keep our minds from 'going South' (like the book mentioned above) and getting depressed.
Marketing
One thing I really dislike is marketing… and it's the one thing I really need to do. So I've been doing online classes and watching webinars on the subject, and found that people market marketing. Now everyone wants to sell us new ways of marketing or advertising, OMG… so sick of marketers myself – it's hard to bring myself to push our own things.
However, my Foundation Paper Pieced (FPP) Gem Pattern is just about complete. I needed to add the stitching order, and that's finished now. All I need to do is add a little text and the fabric color key, and I will be publishing it. I was going to offer it for free, but instead, I'm going to offer it as a "pay what you can" situation – so free to some, but maybe others will see value in my work and leave a tip.
On that note, I'll be signing off for today… and getting busy on making more. I'm also going to post one of Gregg's new Serigraph Prints: Cobalt Fequency 680. This is approximately 8″ x 10″ and comes ready to hang. I wish I could get a photograph that could do these prints justice. They have 4-5 layers of clear varnish over the top, so they are super shiney and have some depth to them – makes them hard to photograph! We just uploaded a few more of these serigraphs in the store – and they're all just $45 and that includes priority USPS shipping.