I'm so happy to have started the last quilt in my Chakra Quilt Series, the Crown Chakra Quilt! This will be quilt #7 and will be made of all white equilateral triangles. A white on white quilt using bright whites and what I'm calling dull whites. I'm hoping to use fabrics that are hard to tell apart until you get close.
On Facebook, I have a friend (Molli Sparkles) who created a gorgeous all-white quilt a few years back. He called it "No Value Does Not Equal Free", and wrote about worth and value of quilts and quilt-making. Go check it out! This quilt was really inspiring to me and I've wanted to make an all-white/no-value quilt ever since… so this quilt project has been stewing for a loonnng time!
My original layout was a rectangular quilt shape with bright whites creating lines that criss-crossed over each other. However, this quilt is to represent a thousand-petaled lotus flower, so the straight lines in my design seemed incongruent. It was bothering me, so last night I sat down and re-designed it into more of floral, square, organic design.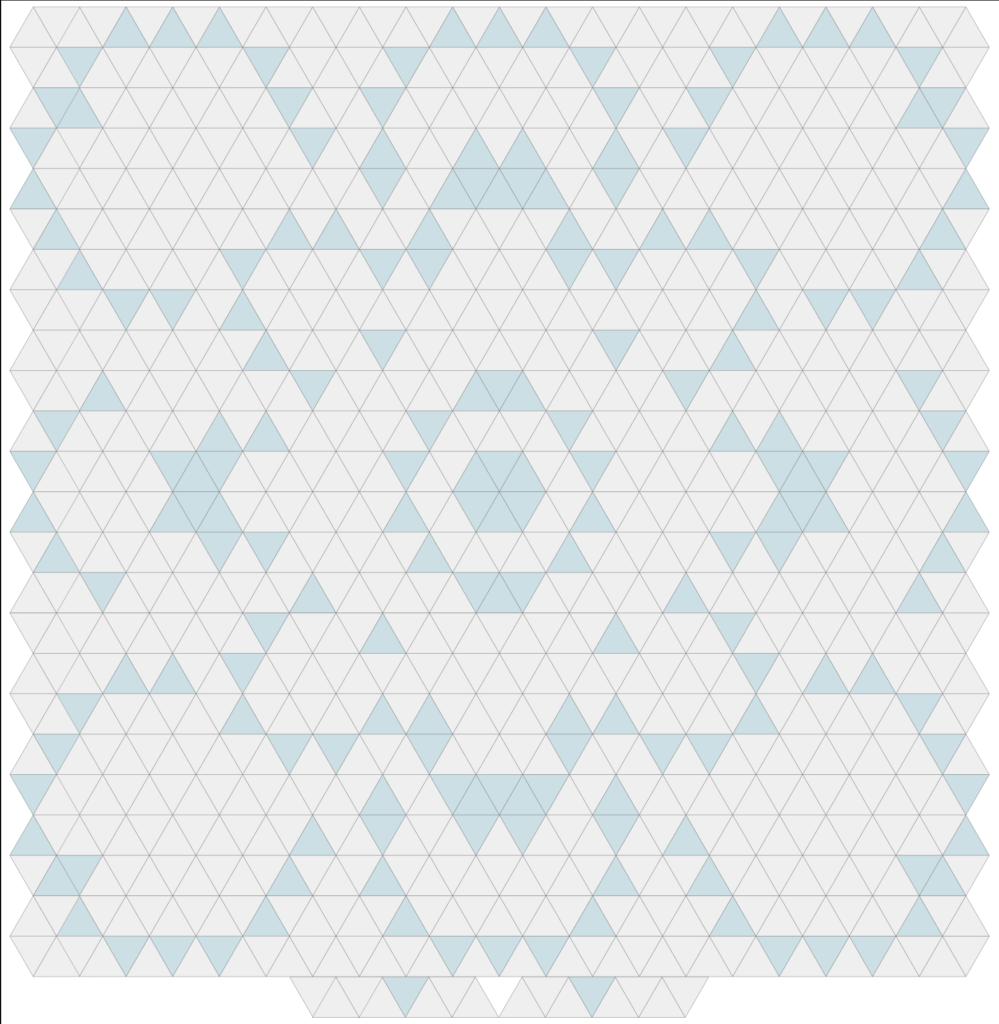 The blue triangles in the pattern will be the bright whites, and they each will be made of 4 smaller triangles to give those areas more contrast to the dull whites (represented in grey) of the background. I'm using freezer paper and doing paper-piecing for the small triangles, to keep them as perfect as possible. I have 30 of them sewn already! I'm so happy to have this one started… this whole Chakra Quilt project has been a long one, and I can see the light at the end of this seven-year tunnel.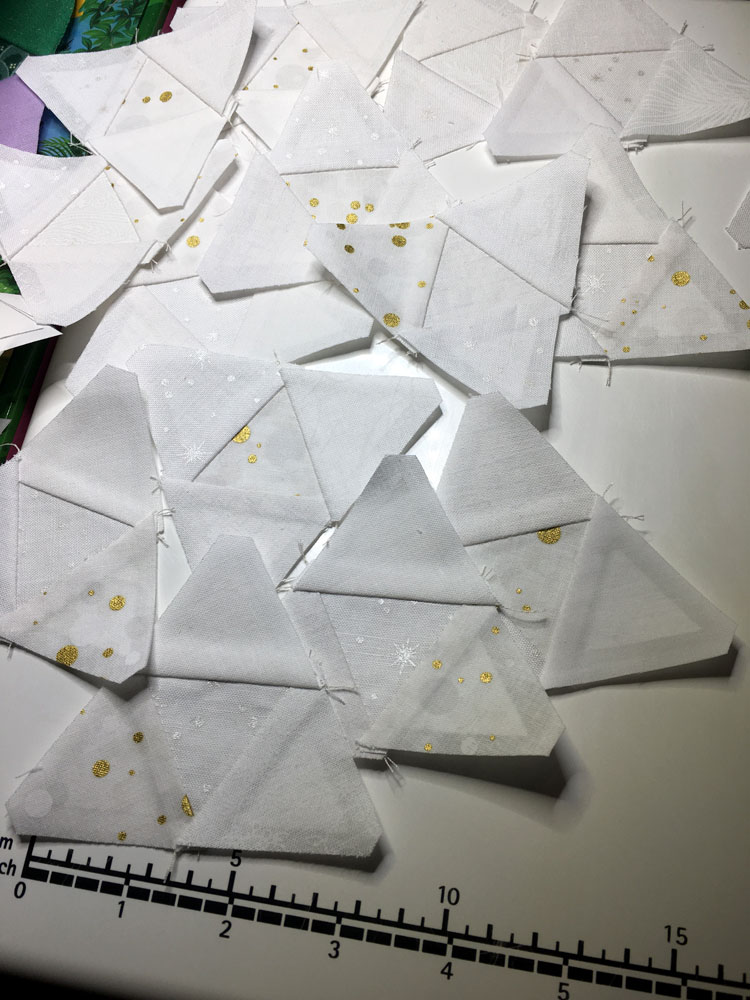 Third Eye Chakra Quilt
Recently I also finished the binding on the Third Eye Chakra Quilt! All that is left is to make a hanging sleeve and label and that quilt will be in the finished pile! Then it will go to our living room to hang for a while. It's time to start thinking about writing about this project seriously. I plan to write a hard-cover coffee-table type book about the making of these quilts, and the emotional work that went with their creation.
Better get back to it. Lots of work ahead of me… but I'm happy to have it! Thanks for reading! Please note that I plan to be working on this site over the next month. I hope to make the site work better and faster. Loading times are just unacceptable, and I'm sorry for that. Bear with me as I work out the bugs… Thanks in advance!