I've been quilting, working on health stuff, then doing more quilting. I'm currently working on the Third Eye Chakra quilt. I'll be honest: it's not going as well as I had hoped.
I'm creating dense quilting by creating opposing arcs from the circle shapes I appliquéd down. The basting must not have been done very well because I've gotten puckers and pulls and I've taken out so many stitches to re-do them… and they are still not looking that great. I want to not care at all, but I can't help it. Do you ever feel like you're wrecking your quilt with quilting? I've spent so many hours putting lines of stitching in, I can't imagine taking them all out – especially when I don't know if I could do it any better a second time.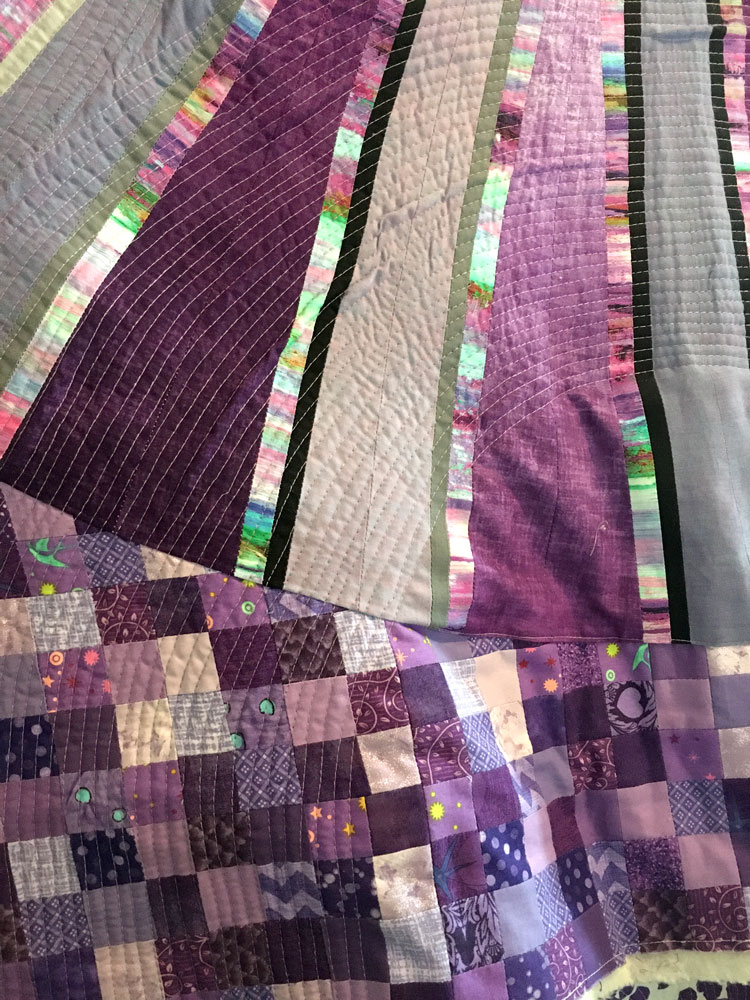 Deep sigh. I may just take it in stride and push the 'mistakes' to make them look deliberately wonky. That's been my take on ALL the quilts in the Chakra Series. None of them are perfect – I have enjoyed working in imperfection! Being a perfectionist, this makes my insides really have to work to let it go. Or not – and get to fixing! I don't know… sometimes the indecision makes me want to cry.
Speaking of which: Have you ever had a 'lump in your throat' sensation from being frustrated or holding back a good cry? I was in a lot of stress last week and that feeling started, but did not go away. It makes my tongue feel fat or thick and sore going down my throat. Like, can you pull a tongue muscle…? Anyway, my whole chest is sore like a muscle pull or strain because of it, and I still can't relax my tongue. Ugh.
Enough about icky stuff. I'm moving forward today.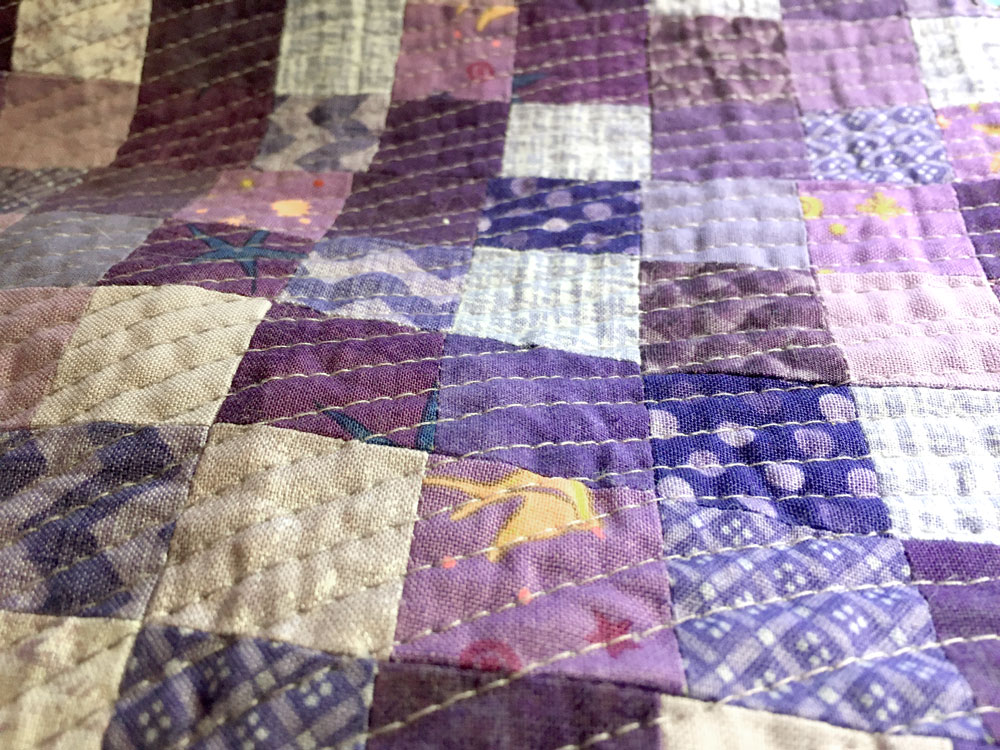 New Pattern
I'm really happy to have finished the pattern for the foundation paper pieced Emerald Cut Diamond Block – and it's available in our shop! It took quite a bit of time to lay it all out… it's an advanced pattern for sure. There are no specific instructions on 'how-to-FPP'. It is just a pattern with templates, a color key with manufacturer fabric names I used, and stitch order maps. If you know how to FPP, this pattern should make sense. Because of that, I'm offering the pattern as a Pay-What-You-Can type of situation. We'll see how that goes…
I also re-released the Swirling Oceans quilt pattern, and I'm very excited about that! I'll share a little more about it in my next post.