Okay, so I've been trying to write about Mother's Day for about a week now and I'm not happy with any of it. It's such a difficult holiday, I have a hard time staying out of a depressive state. Ugh. So I am going to try again to write about this without going into too many sad details.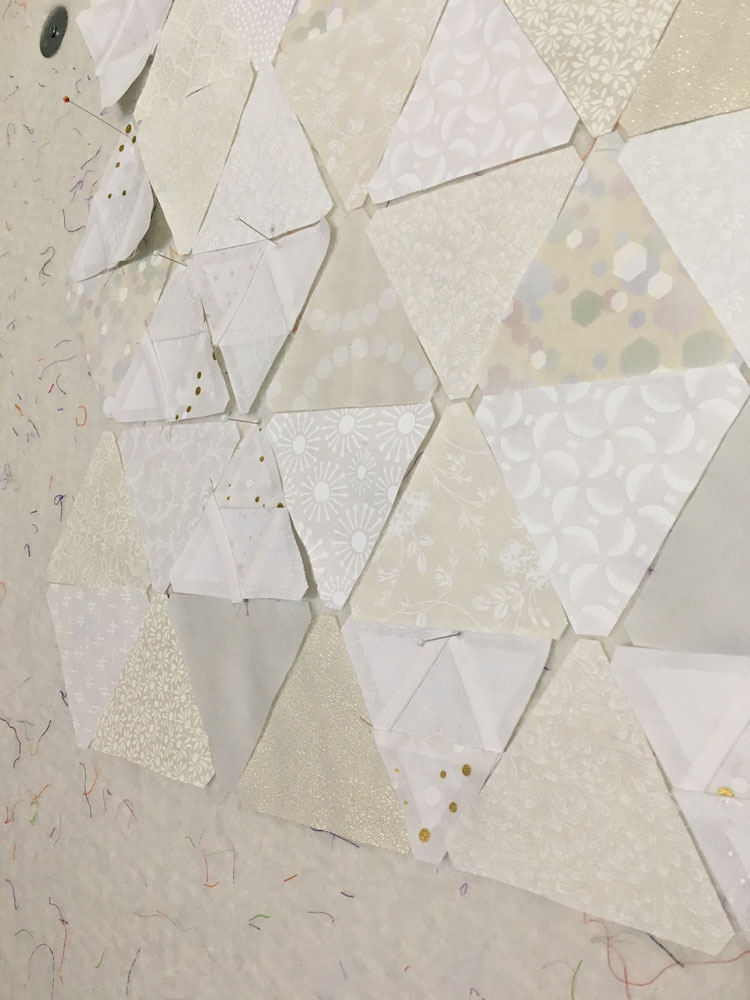 The desire to be free of having this on my mind all the time is why I feel the need to express myself. I still haven't fully accepted their loss. They are not dead, but they will not speak with me… and it still hurts, even after 35 years.
My desire is to be fully over it. Over them. Over religion. Over it all. Complaining about it isn't what I want to do. But I feel I'm still sitting right in the middle of it. I still feel like a kid who is unsure about everything. I question my thinking often and consider how to start a relationship with them again. Every time I try, I'm cut down – full force back to reality. They do not want me as I am.
History
In 1987 I left home after a big argument with my folks. The problem was that I was questioning my faith, and didn't want to go door to door preaching anymore. I didn't want to tell people their beliefs were wrong when I wasn't sure my own were correct. However, that was the one thing you have to do as a Jehovah's Witness: be evangelical and go door to door. So, I got kicked out. It wasn't that I was a problem teen, I just didn't believe in my religion as strongly as my family to push it on others.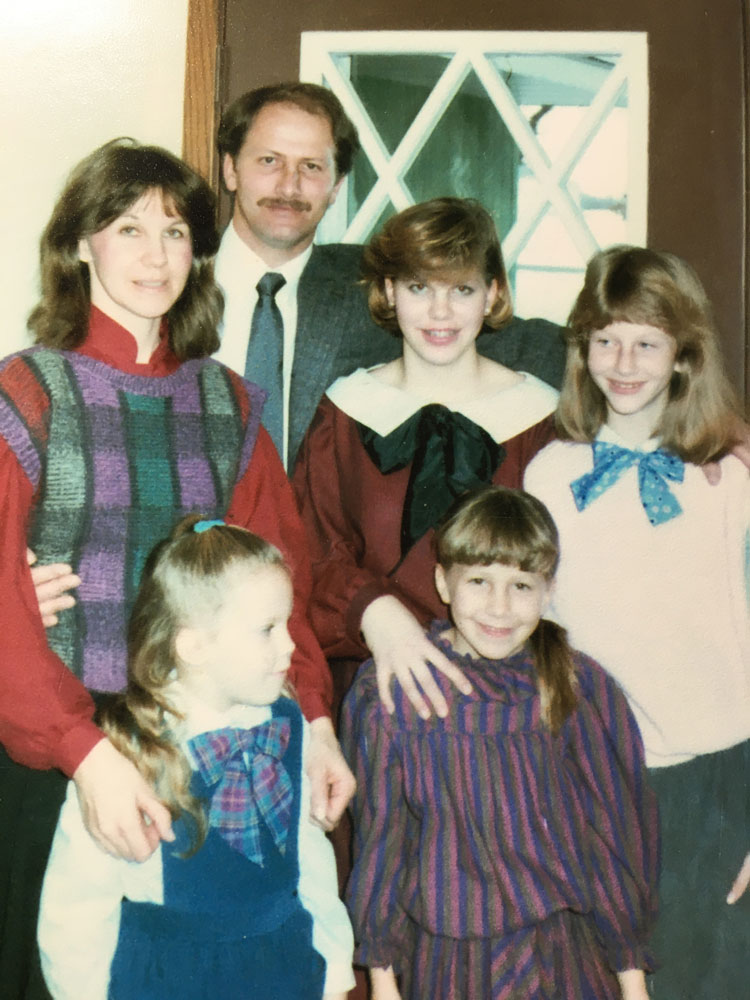 After a few years homeless and couch-surfing, I found myself pregnant and squatting in San Francisco. When I gave birth, it was enough for my family and congregation to fully disown me – having a baby out of wedlock. They call it Disfellowshipping. They shunned me completely.
Bio-Daddy wanted nothing to do with said baby, so I did the single-mom thing for a while. That period of time I was very lonely. Postpartum depression was making a big appearance, but didn't know what it was back then. I ended up in a few terrible relationships because I just didn't have any self esteem. Bad relationships led to bad decisions on my part that led to so much craziness – stories for another time. So, I found myself homeless again – living in a van with a toddler, while working as a waitress.
Big Change
When my daughter was 5, I met my husband. He was always kind to me and supportive. We were friends for about a year before we really dated. He had just started printing t-shirts and posters, and the process was so intriguing. He taught me how to use a computer, and because he was working with different bands and record labels, I got to practice Adobe Illustrator skills to create show posters!
After a couple years he talked me into quitting my last serving job to work with him full time. In 2002 we formed an LLC and have been working together ever since. We stopped printing posters due to losing space after our last move… but we still print T-shirts. In 2004 we got married, and he adopted our daughter. We have a great life together.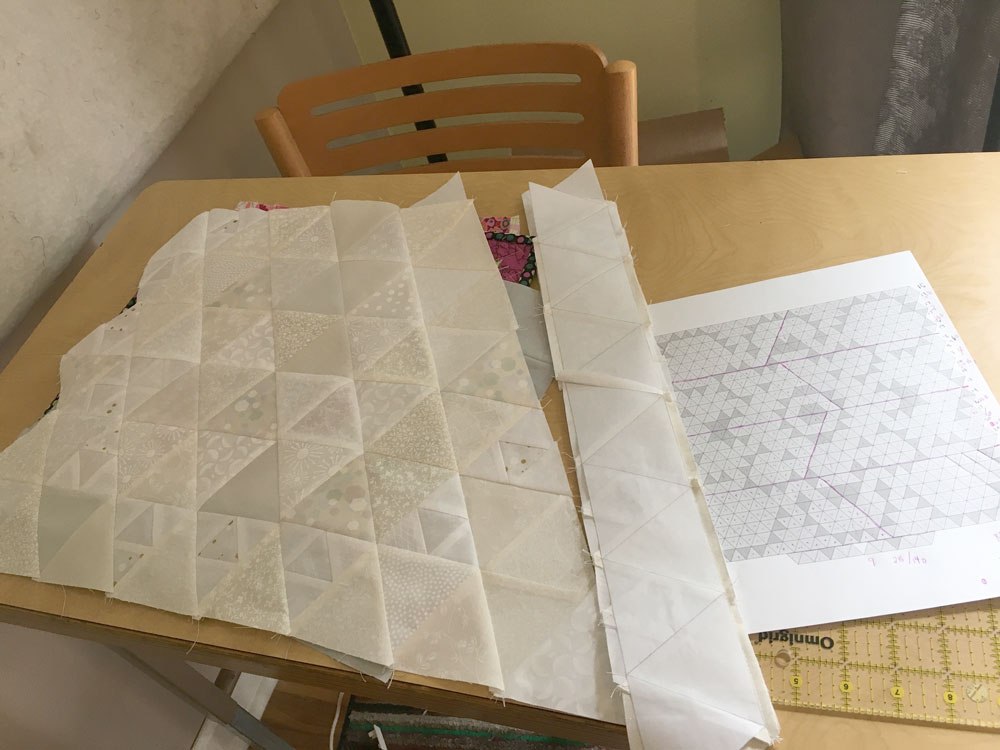 Even Still
This year we celebrated our 17th wedding anniversary – plus the 7 years we were together before that! The sad part is that he has never ever met any of my immediate family. His family is great, and they provide a sweet new perspective on family. Actually, I have done a great job creating a fantastic family of my own. Mother's Day is when my daughter takes me out and we have a mommy/daughter day like when she was a kid. It's really wonderful.
Even still, I get sad. As a mother myself, I just cannot fathom not speaking to my daughter. I really can't. So I look at her and get a bit jealous of the relationship we have versus the relationship I have with my own mother. Makes me feel so twisted up inside.
Crown Chakra Quilt
I've started working on the Crown Chakra Quilt. It's the last one in this series. I'm making these quilts as a form of self therapy. I think about, or meditate, on certain things to come to a clearer mind about them while sewing. Each quilt has had its own emotional direction. I think this particular quilt is dealing with the culmination of this problem with my parents. I need to meditate more on this because I'm obviously not 'over it' yet. Honestly, I don't know if someone can 'just get over it'.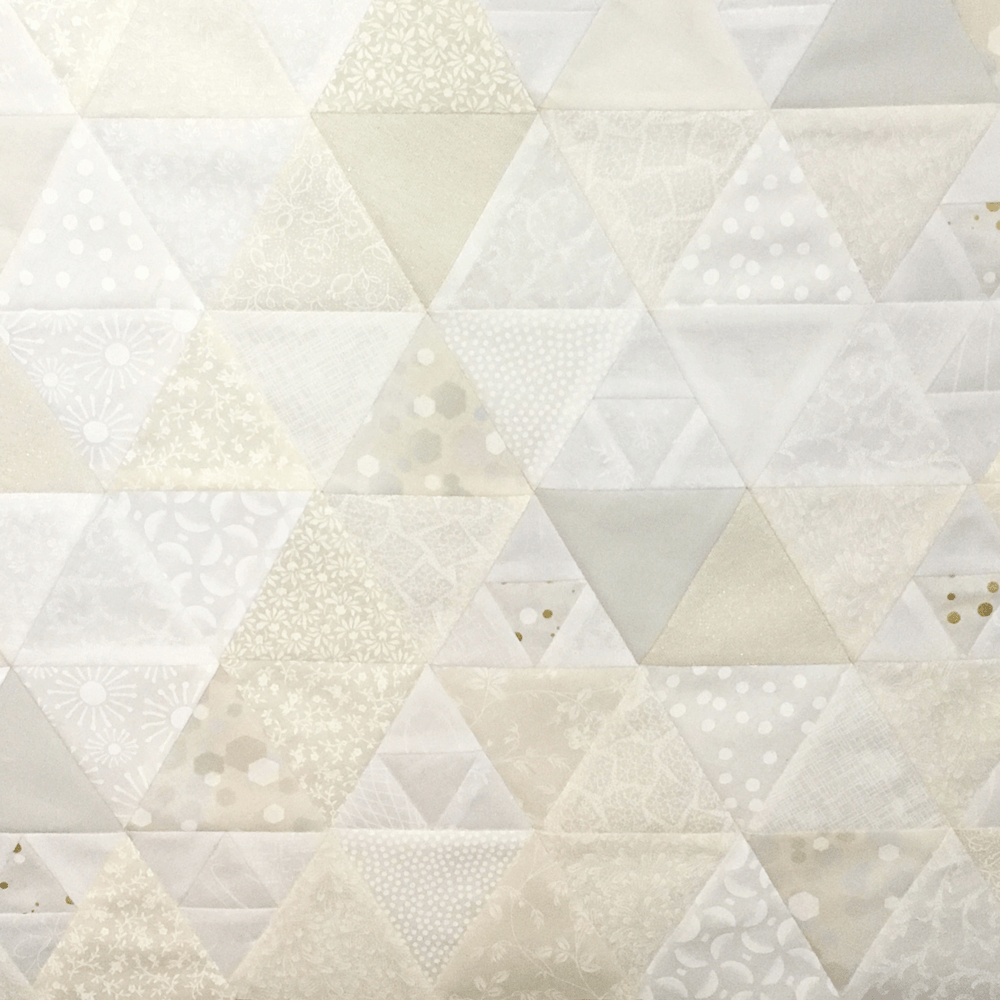 So I'll just continue to sew and mull it over. Happy that holiday has passed, but Father's Day is just around the corner. I wonder how far along on this quilt I will be by then, and if I have any great epiphanies on how to deal with the emotional overflow of the last week.