I finally have the Fairly Isleish Quilt basted – whew! That was some work. I spray-basted it and I have exercise mats I use to lay it out on and to tape it to. They help a lot, but I still pulled a back muscle so I haven't been able to start quilting just yet. It's the kind of muscle pull that you don't notice till you try to use your arm.
This ends up being a good thing because I'm still trying to figure out how I should quilt this one. My initial idea was to do straight lines densely going up and down on the quilt. Now I'm playing with the idea of going horizontally across the quilt with wavy lines that touch each other. At least I have the thread color picked out (Ash Grey)!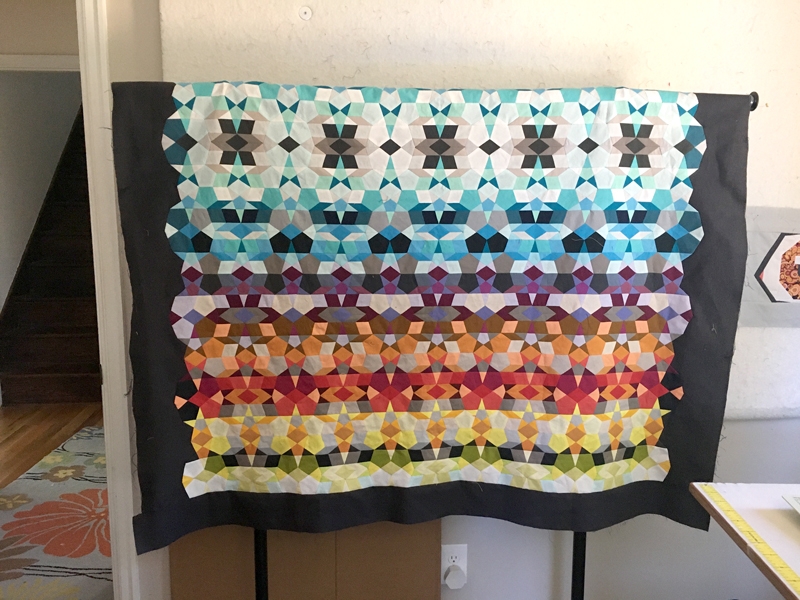 I'm still open to ideas, so if you have a good one, please leave a comment! It does feel really good to be this far on this project! I didn't realize it would turn out as big as it is… I think it's going to be about 58″ x 72″. The borders added a few inches to the top and bottom. Those were a little difficult to attach.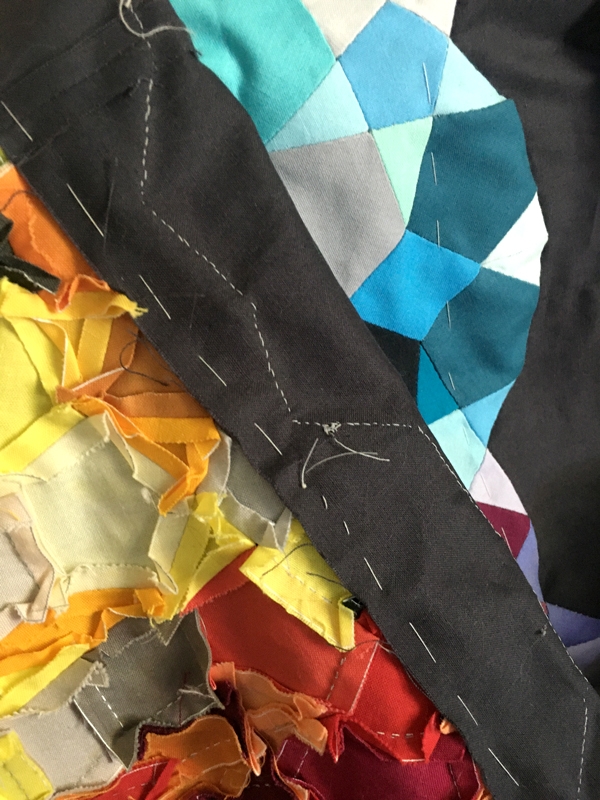 First I cut and stitched the border pieces together, then I basted them onto the sides of the quilt – you can see the big stitches in the first photo. Then I folded under the seam allowances and pinned the top pieces in place. After that I could stitch the pieces down like appliqué onto the side borders. The top and bottom borders were straight lines, much easier!
Health Stuff
I'm still trying to deal with health stuff and sometimes not doing as well as I'd like. I just had bloodwork done and my ferritin (iron) number is way down again. Last year I had 5 iron infusions which brought my count from 7ng/ml to 149 and I felt pretty great all summer! But by fall, that number dropped to 49, and last month it was at 5 which is the lowest it's ever been. This is what is causing my extreme exhaustion – I don't know why my body is not retaining iron, but without it all I want to do is sleep. Even eating food is exhausting and I need a nap after. It also makes my brain super foggy – like it takes me a day to do something that would normally take 30 minutes.
Last year was the first year I ever had insurance, and I was really excited about it. Our deductible last year was $1500, so it didn't take long to get real coverage. This year our deductible is $10K and I know we will never hit that unless there's an emergency – so these iron infusions are mostly coming out of my pocket at $800 each with insurance. I need 5… that comes to $4000.
Luckily I found this place online called BoostIV which just does IV infusions. Mostly for B-vitamins and energy type of infusions, but they offer iron at $300 a pop! So that is where I went on Thursday for my first infusion this year. I need to make a little extra cash to cover the rest of them… but it's much more do-able than going through insurance!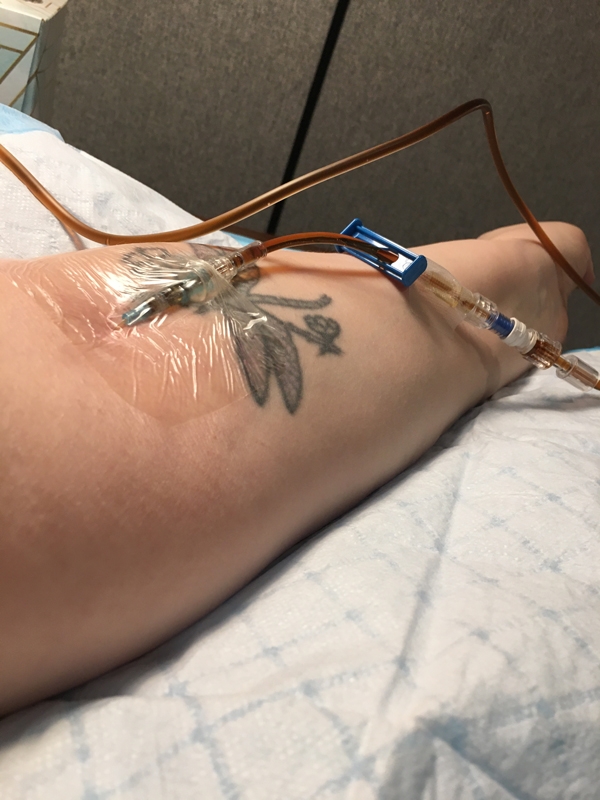 Sell Some Quilts
My first idea is to sell some of my quilts. I have a couple that I would be willing to part with, but I'm unsure as to how much to ask for them. If I ask what they are worth based on my time spent @ $10/hr, I might be able to make a sale or two at $500-800. I've marked the quilts I'm willing to sell in my Portfolio with an orange dot in a white rectangle ahead of the quilt title. If you are interested in one of these, please email me with your offer. Thanks in advance!
Just Plain Cuteness
Thanks for reading my little blog. It helps me feel connected to the outside world and I love any and all feedback! In appreciation, I wanted to share some cuteness happening in our backyard: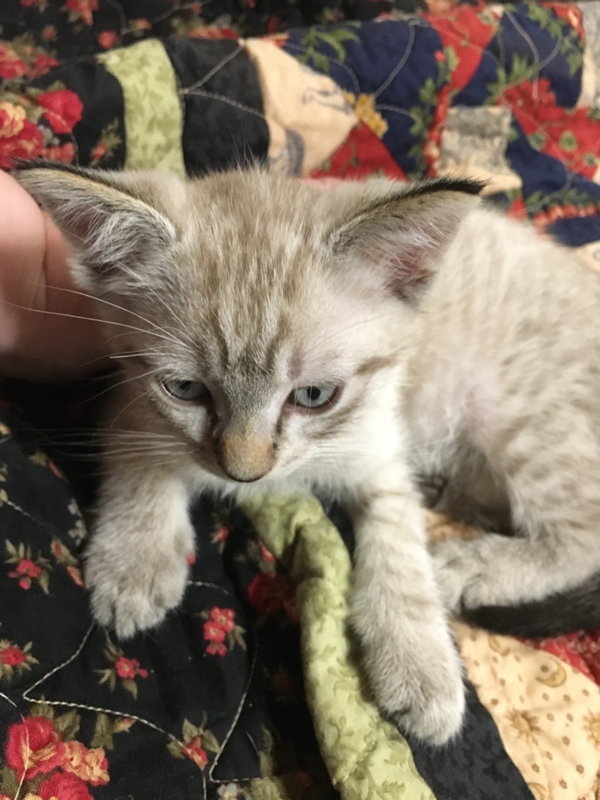 This is Ragweed and Rye. Two kittens that have survived up to this point – it's a rough feral world out there. We are trying to handle these two and train them to possibly be inside pets down the line. We have been making appointments to get them fixed when we can, but we're not keeping up with the population explosion. Currently, we are caring for 8 adult cats and about 8 kittens. Lots of food, flea & deworming meds & litter! Luckily I just was connected with this woman who will help us trap and neuter them by taking them to the vet and caring for them 24 hours before returning to our yard.
This is where the majority of our time (& $) is going… you can understand why! So cute! And I really want to give them the benefit of a decent life with no sickness or fleas. This is almost full time work on its own. My partner is loving the responsibility of it all, he enjoys the reciprocal love. We plan on continuing to care for them all after they are all spayed/neutered too – as outdoor cats. I don't think our indoor kitty Taz would be too thrilled to share his space – but you never know!