Big news: the Fairly Isleish Quilt is finished! I just finished creating a digital PDF quilt pattern as well! I'm so excited to be done. It feels so good to complete a big project, and to have it turn out good is the cherry on top I need right now!
Here it is:
What do you think? Here are some close ups: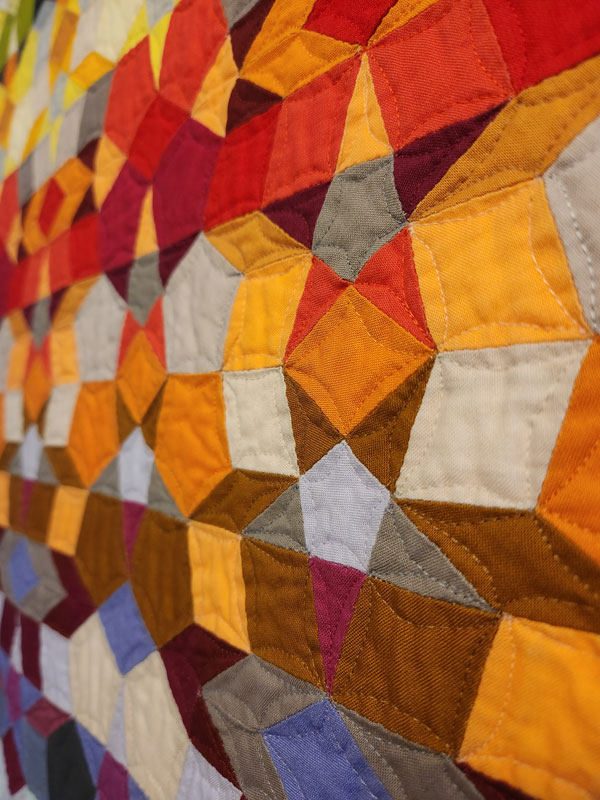 The deets: I started this quilt December 6, 2021. I already had all the pieces cut and ready to stitch. They were leftover pieces from my Kaleidoscope Quilt. The pieces have the cut and stitch lines screen printed on the back. There are 2,897 pieces in this quilt and five shapes used: 1.25″ Pentagons, .75″ Pentagons, 1.25″x.75″ Isosceles Triangles, 1.25″ 72 Degree Diamonds, and 1.25″ 36 Degree Diamonds. I hand-stitched the pieces together using a running stitch and Y-seams. The batting was cotton, and I quilted it using my domestic Juki machine.
Making a Mark
This is the label I made for the quilt. Actually, I just designed it and stitched it onto the quilt, but Gregg did the screenprinting as usual. I'm so lucky to have this guy around!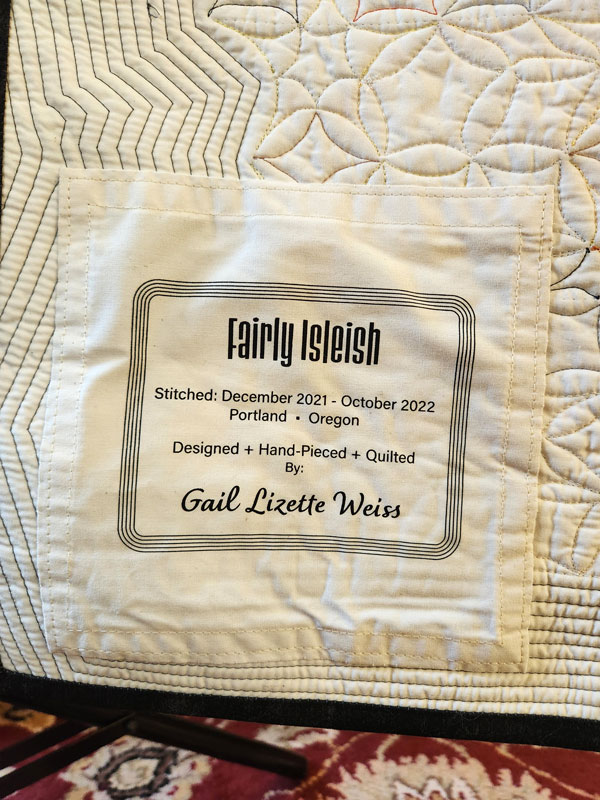 …and here is the BACK of the quilt. Isn't it great!?! All the decisions along the way ended up being the right ones – and I'm loving it! My next step is to enter this into QuiltCon. I haven't entered a quilt in a while because getting rejected every single time is hard. I'm hoping that this one will have a chance.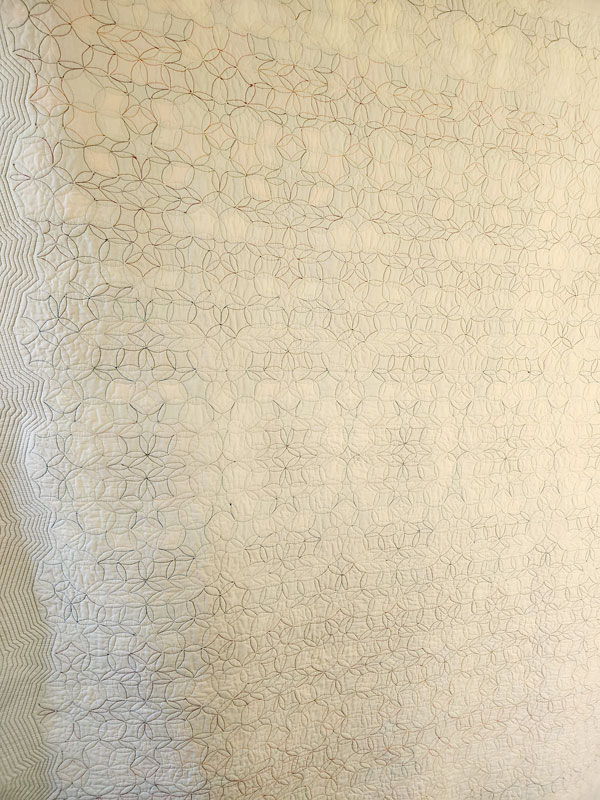 If you are interested in making one of these quilts yourself, I put a full pattern together and it's in my store now!