The cost of quilt-making can be a very touchy subject among quilters. Personally, I cringe when I see a handmade quilt being under valued. It makes everything I make worth less. This does not help my motivation to be creative.
The flip side of this argument is: "I want to be competitive with stores or prices people can afford". However, I can find a queen size quilt set at big name store for around $35. That wouldn't even cover the cost of materials for a handmade baby size quilt!!
When making handmade items, you are using a skill set you took time and money to learn. Very much like an auto-mechanic, a construction worker, designer, or cook… you learned a skill and should be compensated appropriately when those skills are employed.
For a fun read on this topic, Molli Sparkles writes about the whole quilt making experience with their "No Value Does Not Equal Free" quilt here.
Quilt Costs
I've been making these little graphics over the last few years to show quilt costs in an easy to read format. I think it's fun to make infographics. This week I made a new one for the new 2023 year: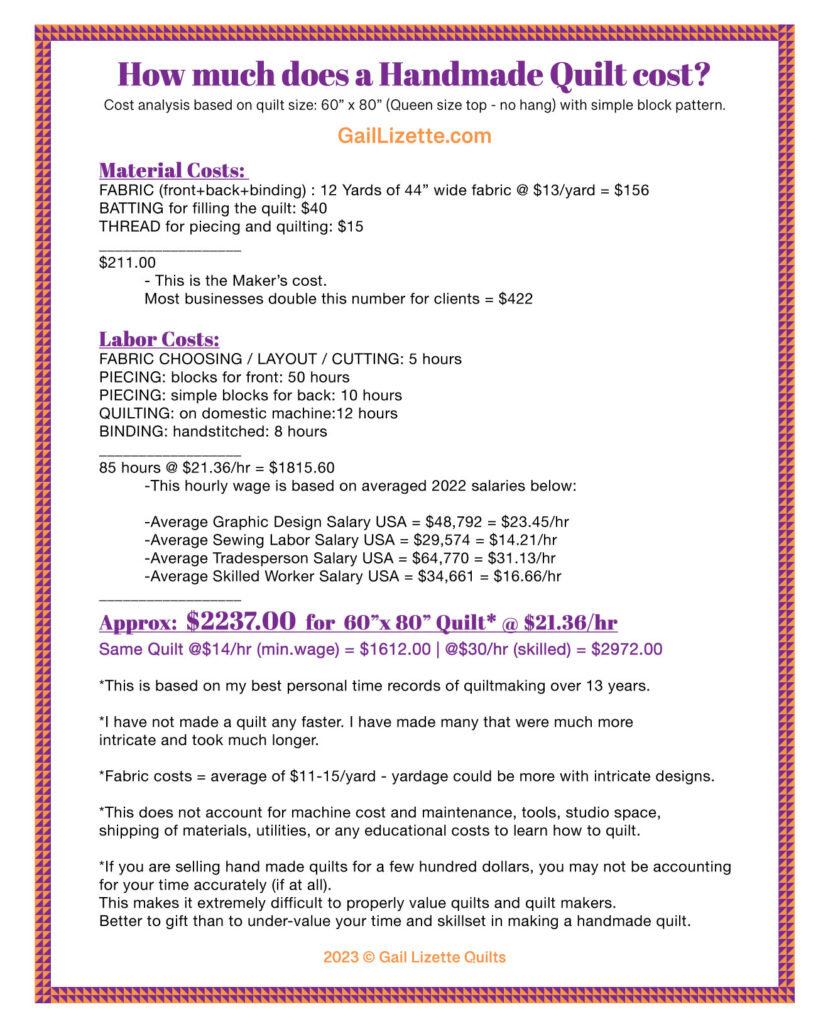 The amount of fabric used is very conservative here, but otherwise everything is based on averages. I also used my own timekeeping notes from many different quilts where I kept full track of time.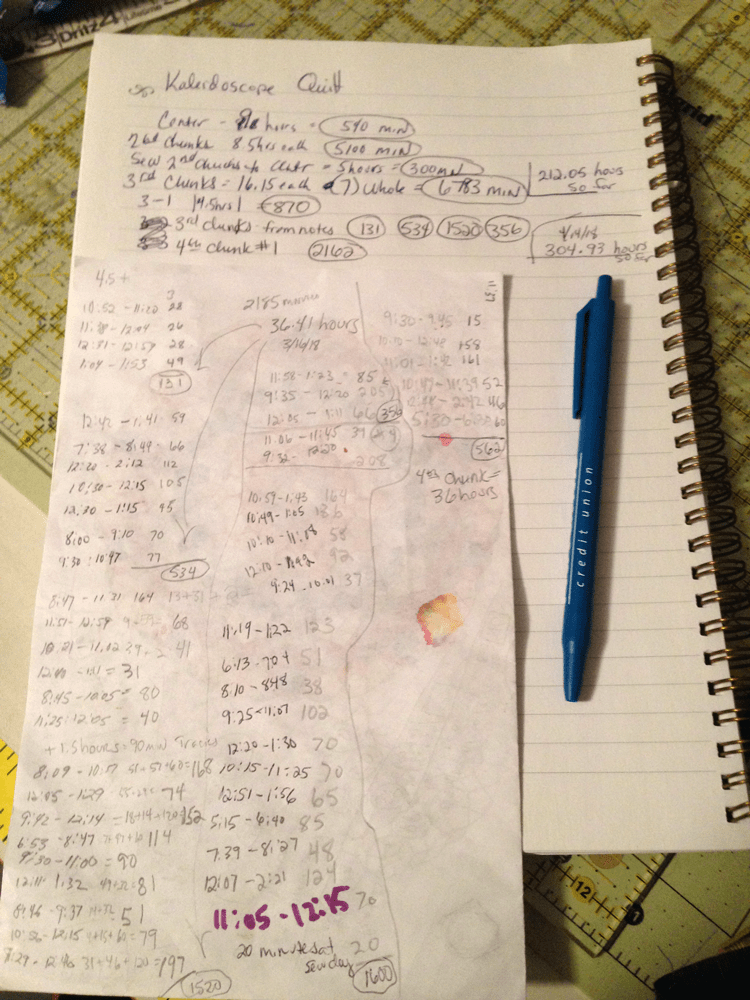 The hourly rate is one I came up with by taking the average of 4 different yearly salaries that coincide with quilting, and getting an hourly average from that. I feel $15/hr should be the minimum wage across the board. If we can at least stick to that, eventually we will be able to charge more accurately for experience and skill.
On the infographic, I added the quilt cost at $14/hr and at $30/hr a fuller range of costs.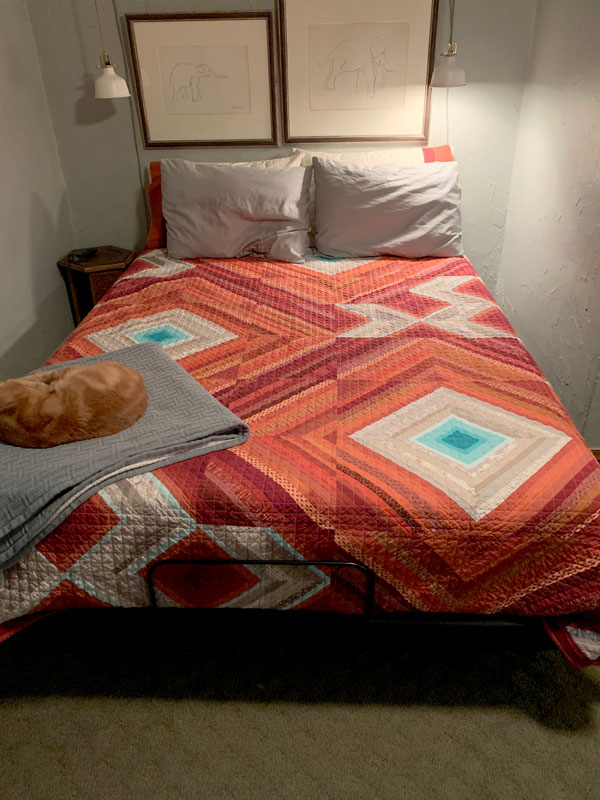 Above is a quilt I made as a commissioned quilt. The ask was for the colors: burnt orange, burgundy with a pop of aqua. I really loved how this quilt came out and it was hard to let it go! I can't believe I haven't posted this finished photo yet… but here it is!
Speaking of which, I have openings this year for commissions. So if you're interested in having a special quilt made, send me an email for a quote.