Last week I finished the quilt top that I made for the Modern Quilt Guild Maximalism Challenge for Quiltcon 2024. I'm pretty happy with it! It was a great project to work through a stressful time. My adult daughter was on a trip to Japan and got very sick while she was there. It was hard being so far away and not being able to really do anything to help. Luckily she's home now, but she's still not feeling fully healthy so we're now working on finding her a Dr. who can help.
Being a bit distracted while I was sewing made for a few things I would like to try again. This was a first test of a quilt pattern I made that I'm currently calling: Treaded. Here is the pattern in black and white: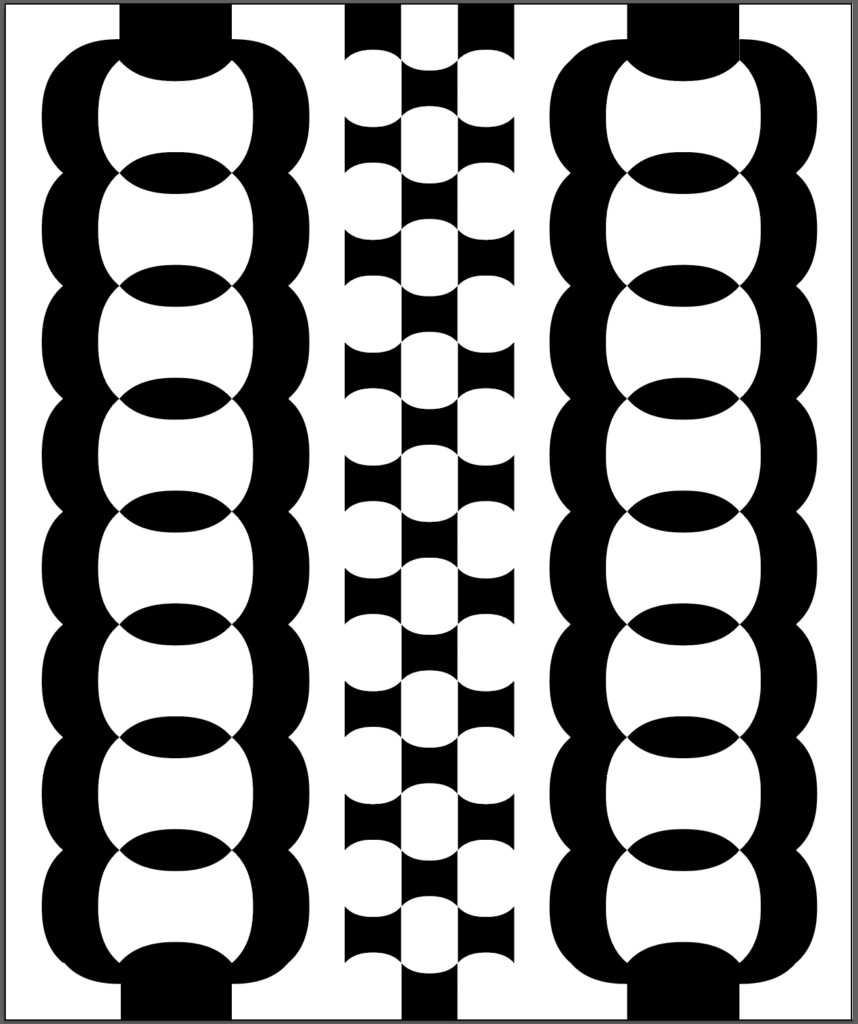 I really like how this turned out using all my super busy loud patterned fabrics for the white parts of the pattern, and then very saturated solid colors for the black part of the pattern. The pattern depends on this contrast to show the pattern. With such a busy fabric palette, it's a little difficult to see the actual quilt pattern, but I think it still shows: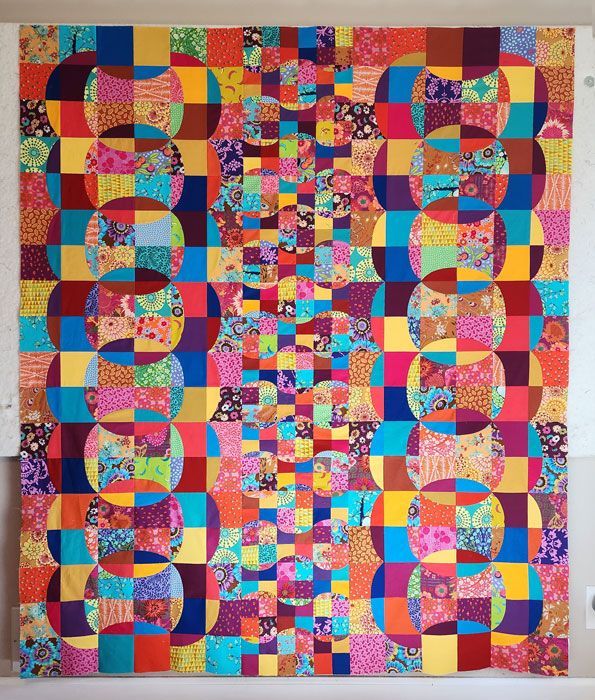 I still have to figure out how I'm going to quilt it… and depending on that, I may try to get this basted on a longarm rather than kill my knees trying to baste this. So this is on hold for a hot minute. I did get the binding done – so that's ready, but I have to make a quilt back for this one too.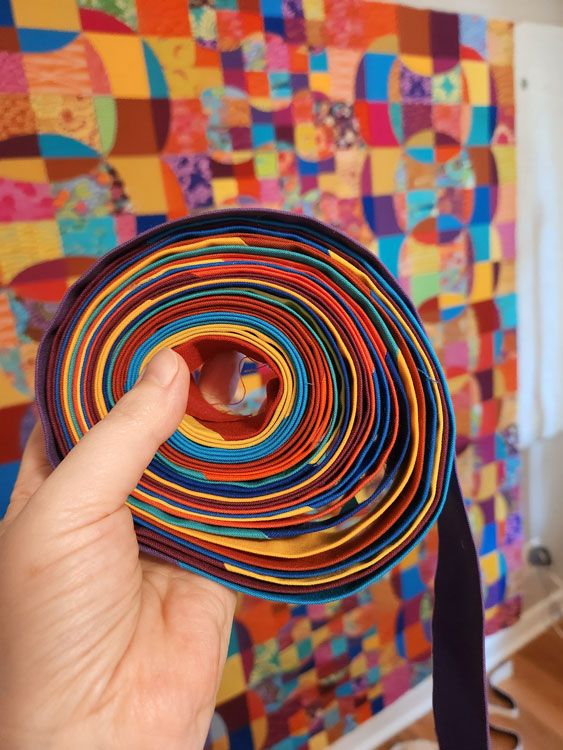 Another MQG Challenge?
So I went onto the MQG website to see how long I have to get this quilt quilted to be able to make an entry submission for Quiltcon… and found out they have another member challenge: The American Patchwork & Quilting Super Scrappy Challenge! For this one, the challenge is to use at least 30 different fabrics in a quilt. So I decided to make another quilt from the same pattern, but a less busy version. Here is my initial fabric pull: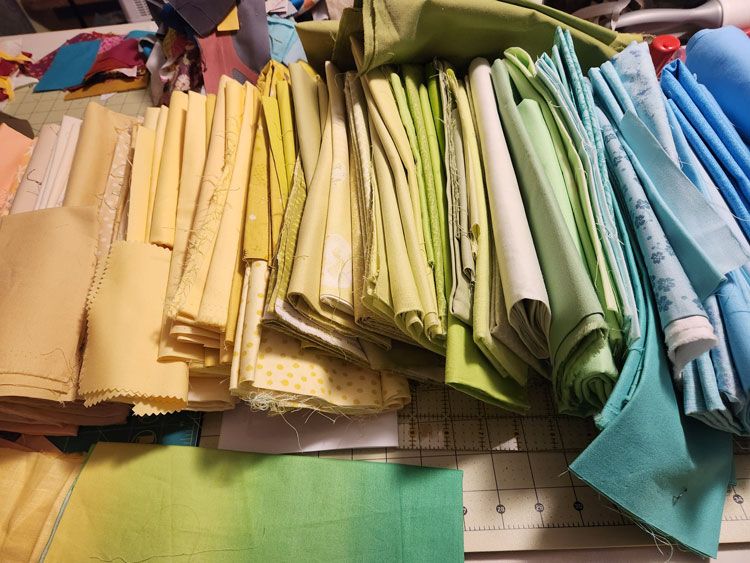 This project has me all excited! I need to put everything else on hold for the moment till I get this done! That also means my Thread & Fabric Compositions are on hold for a few more weeks. However I'm going to change a few things when I start back up: First, I was going to make 1 each week for 50 weeks. That's too long between posts, so instead I'm going to make 1 a day – 5 days a week for 5 weeks. That will be another 25 pieces and I'll be posting them all within 5 weeks. I'll see where things are at when I'm done with this quilt top. In the meantime, you can check out my store for available T&F Comp. pieces.