Wow… feels great to say I have finished a quilt! It's been a while! Here it is: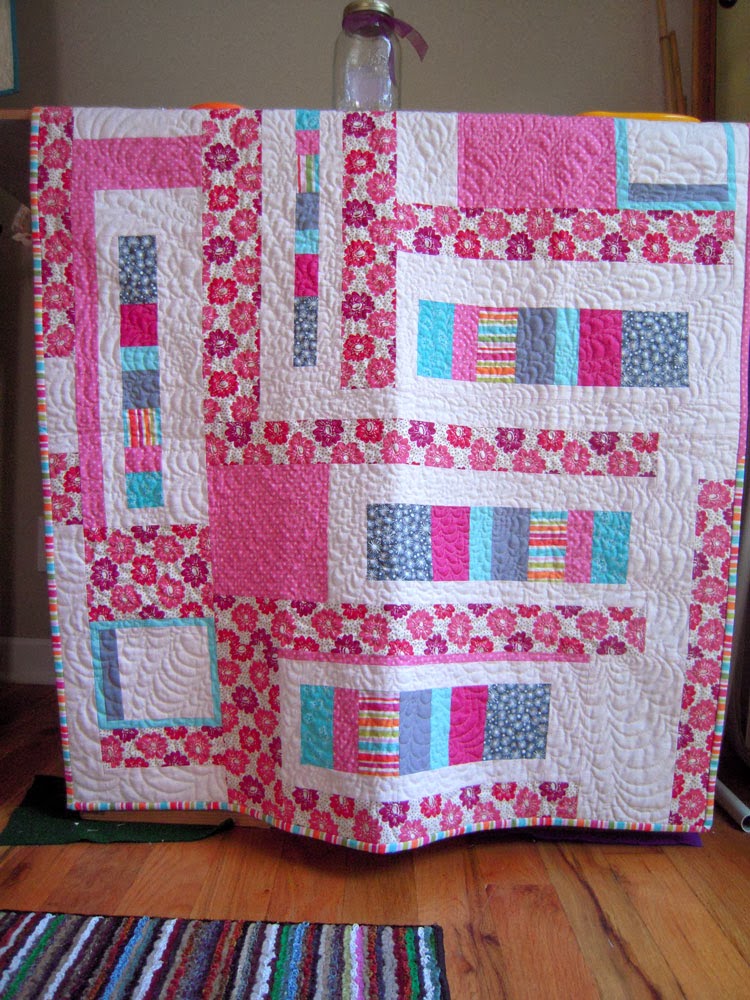 I'm really loving this little quilt.  The piecing was done fairly quickly a few months back when we were packing and getting ready to move. I used fabrics that weren't packed away yet, and this is the improv I came up with.  I particularly love the quilting on this, I just made a flower and echoed it adding more flowers here and there.
I used some super nice fabric for the back that my friend Rachel gave me a while back ~ it's so soft and luxurious… makes the quilt super special.
Quilts for charity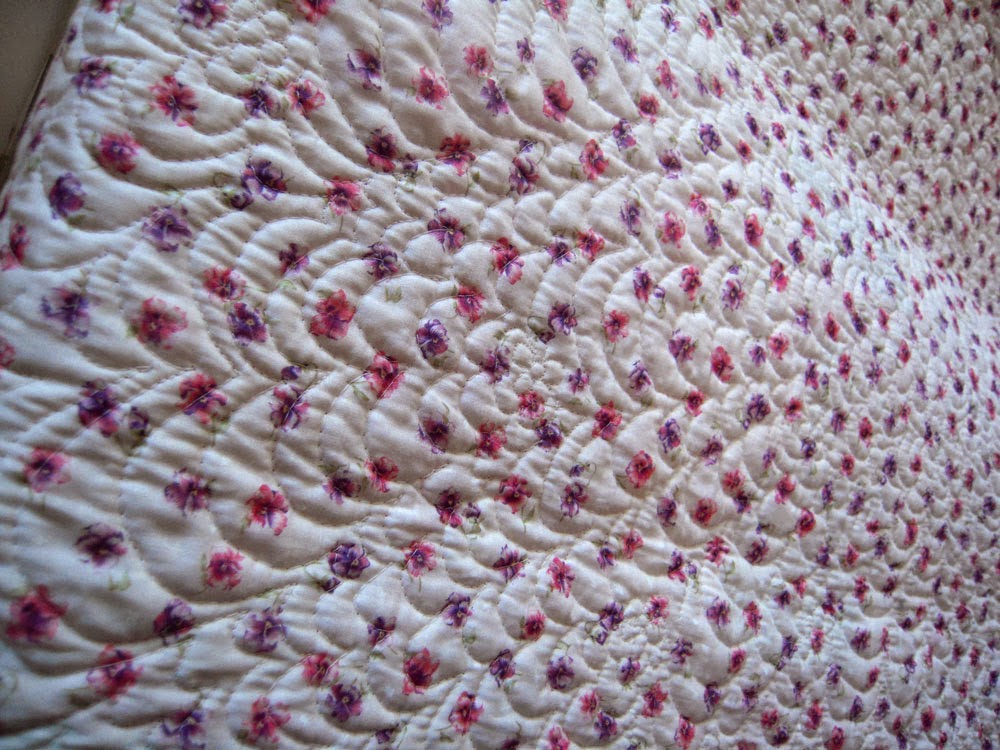 In fact, Rachel has been an inspiration to me ever since I started going to PMQG meetings. She recently wrote a bit for "Quilting Happiness" that wasn't included in the book, but is published here.  It was such an inspirational piece about volunteering in a women's correctional facility. I highly recommend reading it. Now I understand why she has always had such patience with me, she's had practice!!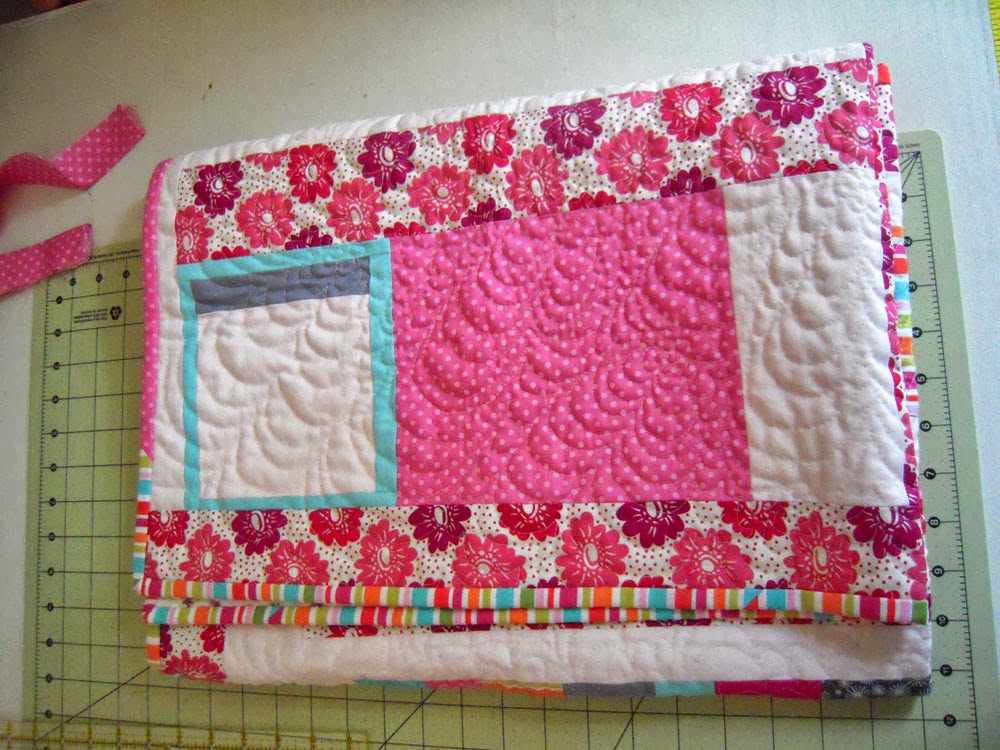 I want to donate my new little quilt! It will be a first for me… I usually make quilts as gifts for friends and family, or just for myself.  I've never made one to give away to a charity before. (I know, I know… I should have been donating quilts already). Anyway, I want to give it to a family shelter. Mostly because I was given a quilt many years ago when I was pregnant and staying in a shelter. And it really meant a lot to me… and to my daughter.
There are some holes, and the binding is worn completely through, it's only string tied… but I've loved this quilt, and still do. I hope the one I made will be just as loved by someone who needs it as much as I did! As Rachel always says: Quilters Rock!