The other day I got a message on one of my posts from Handwroughtquilts, letting me know she nominated me for the One Lovely Blog Award. Like she says in her blogpost, it's sort of like a chain-letter with a nice sentiment.
I think it's very thoughtful and sweet! She is new to me, so I took some time to go over her blog, and it is quite lovely if I do say so myself! After questioning if I should continue blogging, this has been a nice mental boost to continue. Thanks for thinking of me!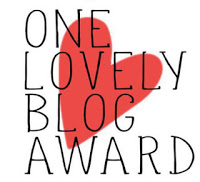 The Rules:
Thank the person who nominated you, and give a link to his/her blog. done
List the rules. you're here now
Display the image of the award on your post. see above
List seven facts about yourself. see below
Nominate (up to) 15 bloggers for this award, and notify them to let them know you have nominated them. that's way at the bottom, after all the embarrassing stuff about me
Hmmm… 7 facts, let's see…
I have 8 tattoos: a fairy, two seahorses, a dragonfly, an infinity symbol, three different flower tattoos, and a dragon across my shoulders.
I usually listen to punk or disco from the 70's & 80's while quilting.
I haven't had a drink in over 4 years, haven't been drunk in over 20.
I was a single parent till my daughter was 5 and then I met my husband who adopted her as his own. I have ultimate respect for single parents.
I am a daily cannabis user, and proud of it.
I'm dyslexic – so typing, writing, and paper piecing can be quite a bit of a challenge for me.
I strive for positivity in all things, it's what keeps me healthy – and health is a big priority for me.
Now I am to nominate a few blogs for the One Lovely Blog Award. I don't read blogs as often as I used to… but when I do, these are the blogs I like to follow. I know a few of these people personally, and I find everyone on this list very inspirational in their own unique ways:
Manipura start
Today is Sunday, and I plan to spend the rest of the day working on my newest quilt. It is another 'therapy' quilt, in that I'm working through some intense, but very old, feelings while stitching. Actually the whole design process was a week of intense personal emotional outbursts. It's again based in the chakra system, this time I'm working through the Solar Plexus Chakra – which is the 3rd chakra and is represented with the color: Yellow. It's already been 'labor-intensive' emotionally… but it's going to be even more as it's all foundation paper-piecing, and I've never done that before.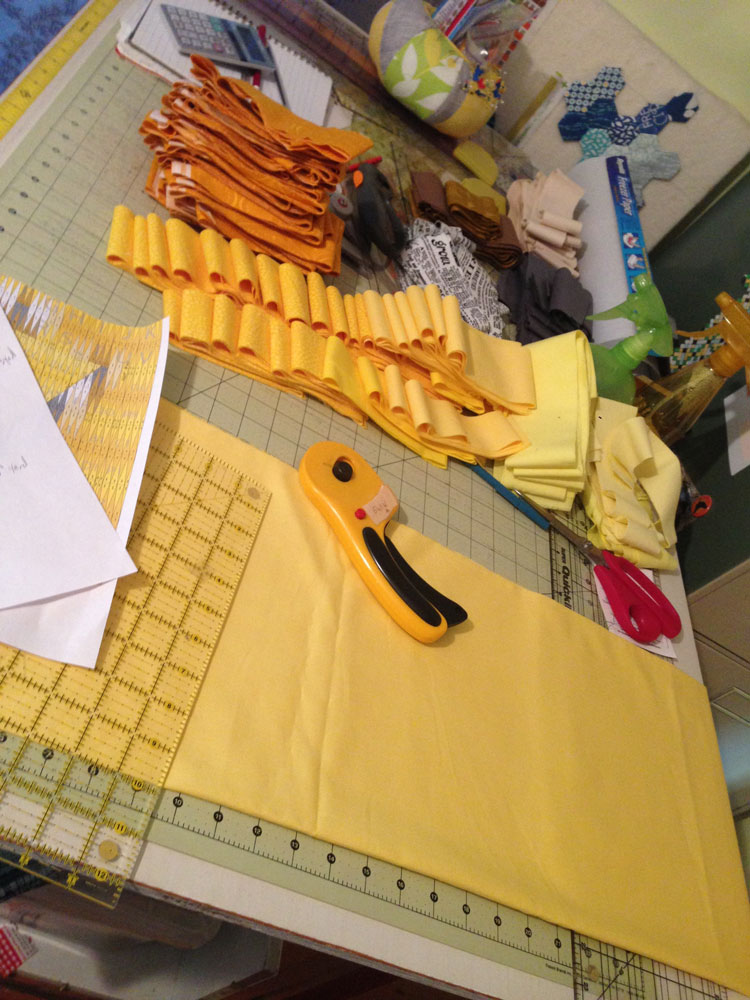 Luckily at our last PMQG sew day, I was able to learn some valuable tips from my friend, Rozina Dee who was visiting from MN. She was making some beautiful pickle-dish blocks using wax paper. She showed me first-hand exactly how it worked. This method is working splendidly, thanks Rozina!