With all that is happening in our world at this moment, I have been working hard on not letting it get to me. I don't want to become overwhelmed and depressed. It's very difficult to live in a dichotomy where you KNOW things are wrong with our government (and globally too), yet you still need to eat and pay bills. So you continue to go to work and pay taxes and continue to do what you can. Meanwhile, more horrible things happen.
I'm not sure what to do, but I do know we need solutions and not just memes.  So… I'm trying to live my best life and to be positive. At least by adding positivity to the world, I feel like I'm helping, even if it's miniscule.
Emotional therapy
I've also started some emotional therapy that has been very hard and exhausting… but obviously necessary. I'm still stuck in my past and I really need to live in 'the now'. It is hard to try to re-wire my thought processes. It's just hard to unlearn certain negative ways of dealing with people. Now I'm hyper-aware of them, and realizing I come from a negative point of view almost all the time. It's going to take a little work, but I'm doing it.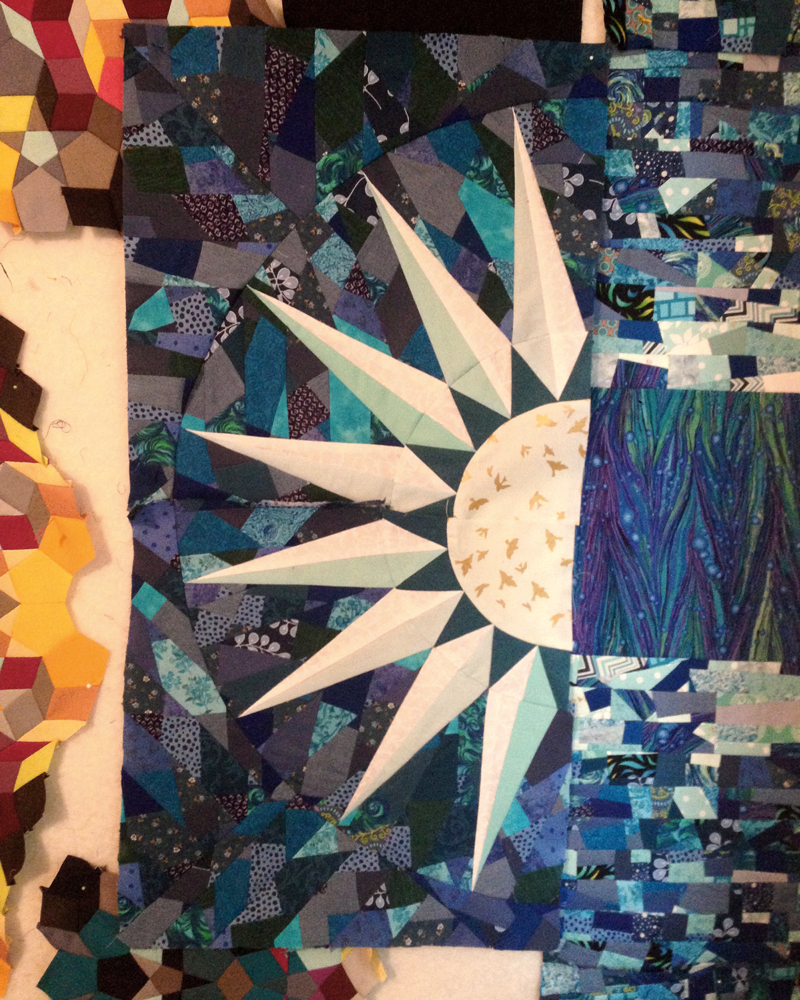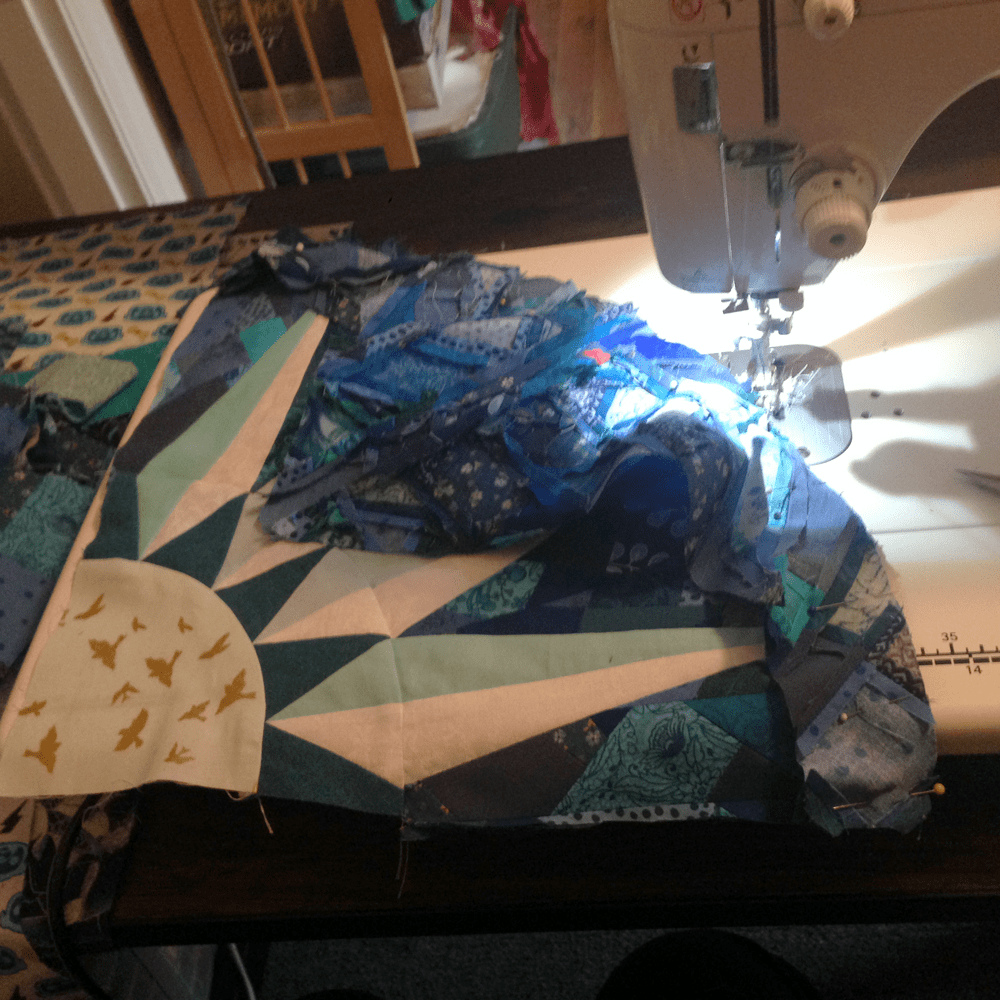 I'm so thankful to have my quilting to keep me sane… quite literally. I really process a lot while sewing. Because it can be so meditative, I can ponder things deeply. Then all this shows itself in the actual quilt work. Right now I'm working on the Vishuddha Quilt and just finished the center New York Beauty block sections. It's getting close to being done, but I can tell there is still something more I need to do with it. 
I'm also getting close to finishing the Kaleidoscope Quilt!! I'm so thrilled to have only 7 sections left! I think I might be able to finish within the next month – Squeeeee!!!! My design wall is fun to look at right now!