I have kept pretty good track of my actual time spent sewing the Kaleidoscope Quilt together. It was very accurate time-keeping for the most part. I used the timer on my phone and would deduct for bathroom breaks and any other time I stopped sewing for a while.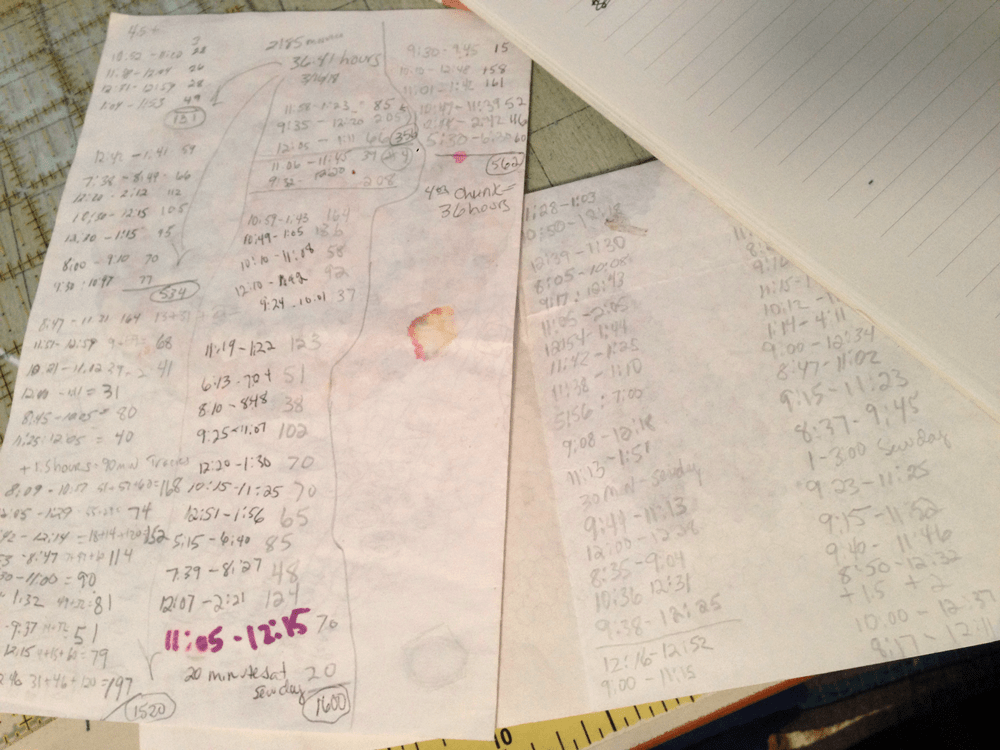 I kept track of minutes: 28,738
This is stitching time only. The design, layout, printing of pieces and cutting them to size were not figured into this time. Yes!! We screen printed the pieces on the back to show the stitch and cut lines for each piece… I call them NEPP for NOT English Paper Pieced.
28,738 minutes = 478.9 hours = Approx. 3 months at full time (40hrs/week).
Have you ever kept track of your time when sewing? I highly recommend trying it. It really helps to value your quilting work properly!! Plus, when people ask how long it took, you can answer confidently!
When I get a good photo of the fully completed top, I will post… for now here it is: almost done!