My husband and I have a screen printing business where we print t-shirts for other businesses, bands, or events. It's called Phantom Chicken. I quit my last 'real-job' in 2000 to work full time with Gregg to create a source of revenue that has been able to sustain us since then.
We have a: no-grow policy to our business. It's been just the two of us since we started. We never wanted employees, but set up our business so we could take on another partner or two if we needed help. We work from our home studio, so overhead isn't overwhelming either.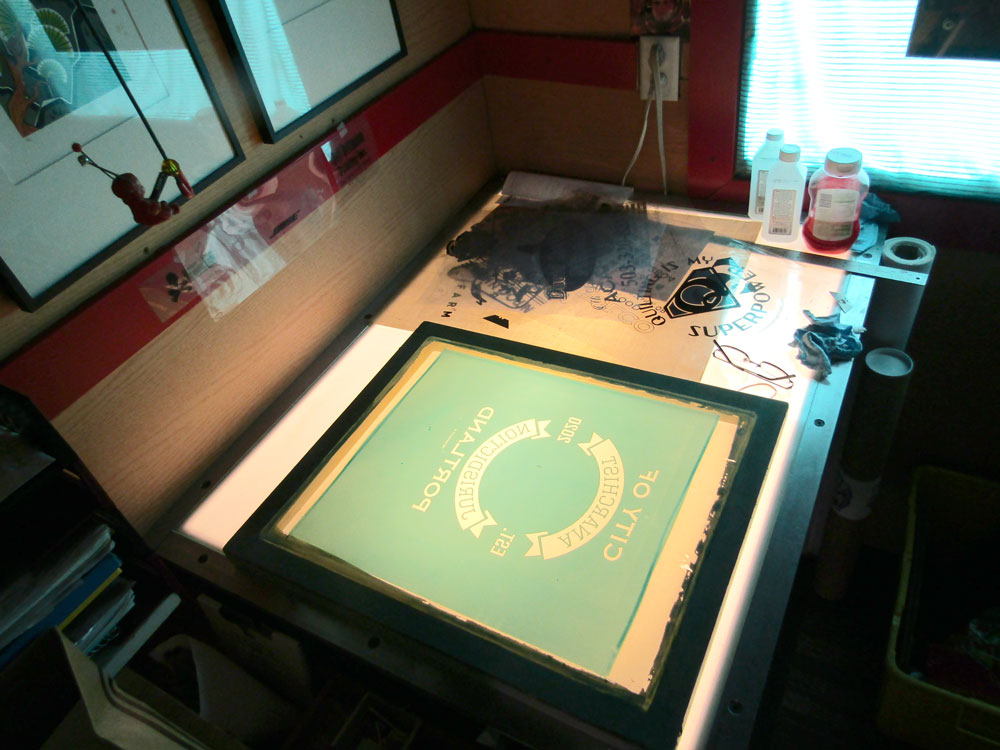 Sometimes we print quilting-related T-shirts to sell in our online retail store: ChickenScratch. However, most of our income comes from printing supplied customer designs or logos on shirts in bulk quantities.
Going back to my post yesterday about masks, Covid has certainly affected our screen printing business! We've been able to print a few projects to keep bills paid up to this point, but things are getting lean and we don't see the light at the end of the tunnel yet. Who knew we would be considered an event-based-printer? When concerts, trade shows, and other events are cancelled… they don't need the shirts any more.
Pivoting?
Like everyone else struggling in America right now, we are trying to "pivot" into another way of creating income. One way we've been doing this is by having Pre-Sales in our ChickenScratch Store. That's when we offer a print design for sale during a very short period of time. After the timeline passes, we collect all orders and print all shirts ordered with that design – at the same time. We ship them out at the same time too. This saves us the need to keep inventory, and allows our customers to be able to customize their order a bit by picking style or shirt color options.
I'm also sewing masks and will be taking custom quilt commissions starting next summer, and I will be continuing to add more quilt patterns to the shop as time permits. Whatever we can do to stay in the non-homeless column for a while longer. I feel so bad for so many others right now.
Possible Pre-Sale Design
One possible pre-sale design I made the other day is called "Love Hexies" and we're thinking of printing it in this pinkish-red glitter ink: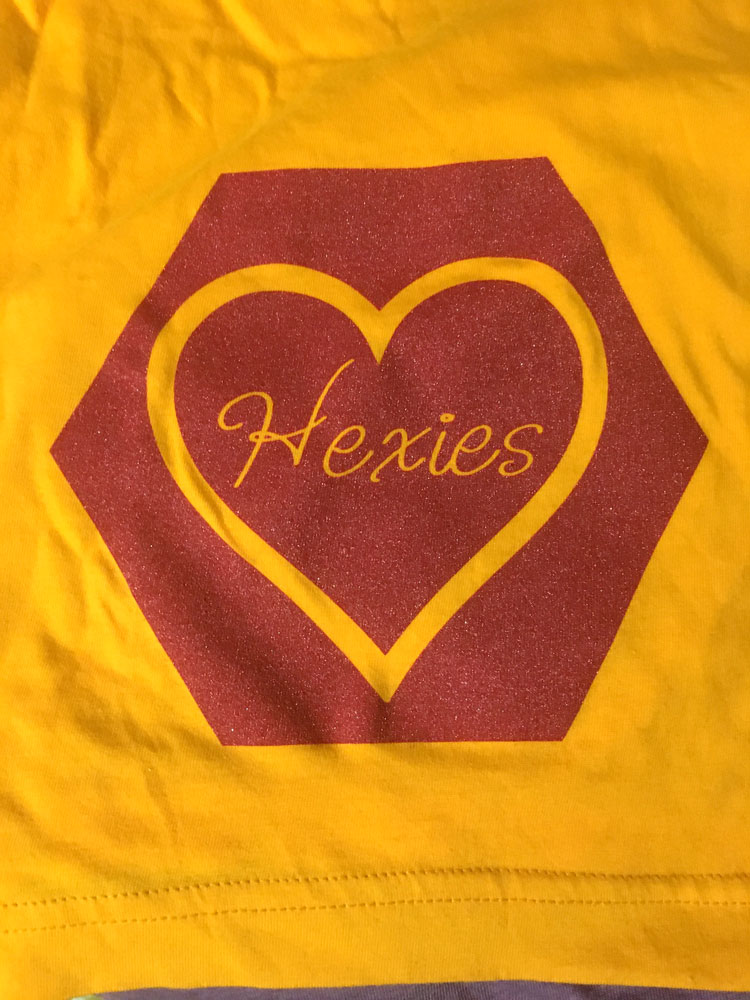 What do you think? Primarily, I'm trying to decide what color shirt to print this on – and hoping that it would be something someone might actually want to purchase. People just aren't spending the way they were last year. Maybe this would make a good print for the back of a full zip hoodie?? So much to think about!