I just need to hold up a minute – Whoa! Time to slow down, take a minute, breathe deeply, and continue to move forward… without becoming totally overwhelmed.
You might be asking: What happened?! Well, you might have read my last post where I was introducing my new Patreon page? If not, my plan was to share this platform with you to start sharing my quilt pattern work, and maybe make a little cash on the side. But, once I started working on the backend of that page, I realized I didn't really have a good plan.
So I 'UnLaunched' my Patreon page for now. I am working on a real plan. When I think of what I really want from an app like this, money seems to be the top of the list, but that's only because things are tight right now. What I really desire is to have a community that I fit into. I haven't found that place yet, so maybe I need to create it!
One of the perks to Patreon is their connection to Discord. This is yet another app to learn, but it's one where I can create an interactive place to meet other people and hopefully create a group where we can talk and share quilts, quilting techniques, design, and pattern writing in a private forum. I'm working on learning all about Discord this week. I think it would be really fun to be able to interact with you in real time!
I'm really hoping to get my shit together here and have this all figured out for a REAL LAUNCH at the end of April!
I'm close to finishing the Foundation Paper Pieced Diamond pattern and I'm very excited to share that process with you. It's an advanced pattern, but the result is very satisfying. Hoping to have that ready to publish in the next week or so for those not afraid of a challenge! Here is one unfinished page in the pattern to get an idea of its intensity: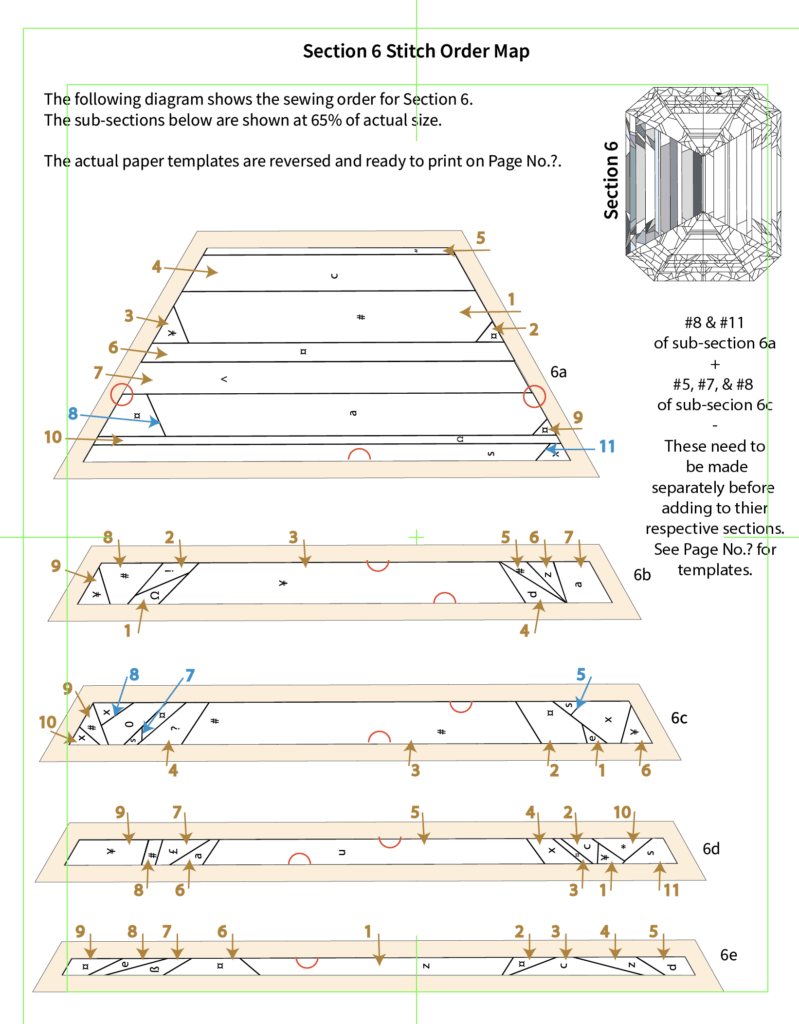 Signing off for now, but I'll be writing more here soon about the upcoming Patreon group where we'll be able to get together for a virtual group sewing session! Please leave a comment to let me know what you think, and if you have a positive suggestion. I'm always open to good ideas!!