YAY, I finished a quilt!! I made it for a Portland Modern Quilt Guild (PMQG) rainbow quilt challenge. We each received a small piece of colorful fabric to use – and the quilt has to be 20″ x 20″. All the quilts that members make will hang together at Powell's Bookstore in downtown Portland, Oregon in June. There's even going to be an opening reception to coincide with First Thursday on June 1, 2023 at 6:30pm. Maybe I'll see you there?! First Thursday is an art event here where most art galleries in Portland coordinate their opening receptions. It makes it fun to go look at art when there are lots of other people doing the same!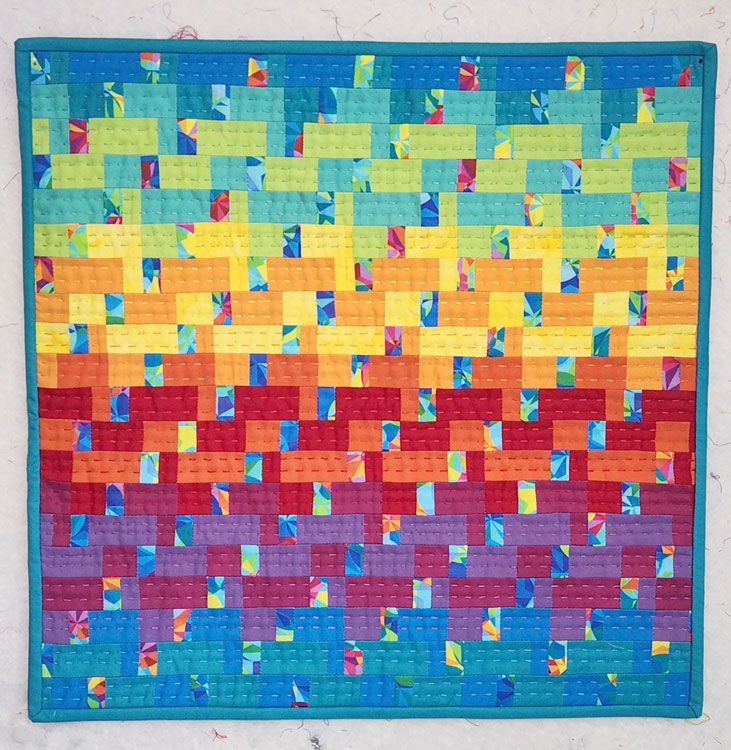 I used solid fabric colors to create the quilt, to match the patterned fabric we were given to use. I got a fat eighth which is 9″ x 22″ and I used every little bit to make this pattern work! A while back, I made this pattern to practice my quarter inch seam allowance. Here is the back: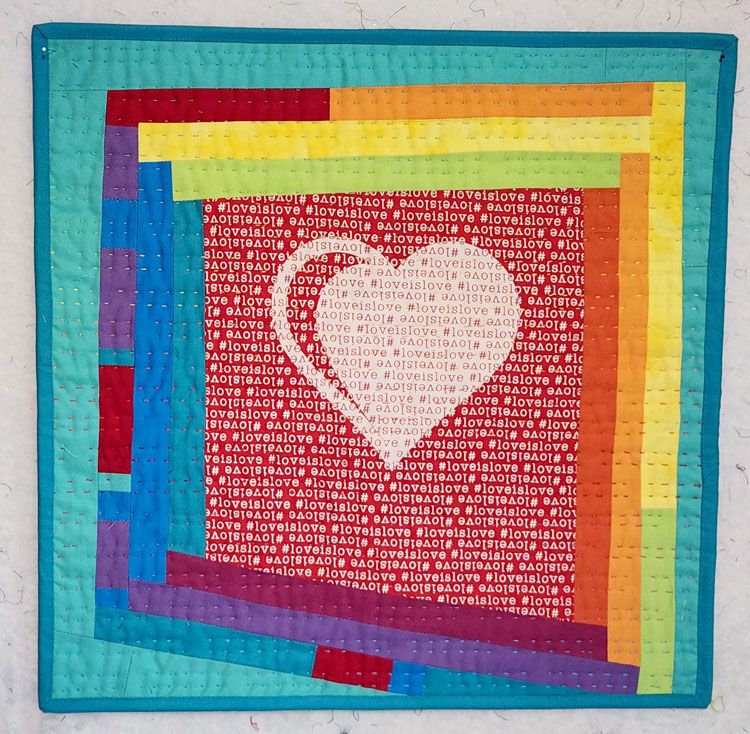 For the back, I used all the scraps from the front, plus a hand-printed fabric swatch that I designed and my husband screen printed. We made these swatches years ago, and I'm so happy to be able to use one in this quilt! I still have a few more of them, printed on different fabric colors, and plan to put them into my shop soon.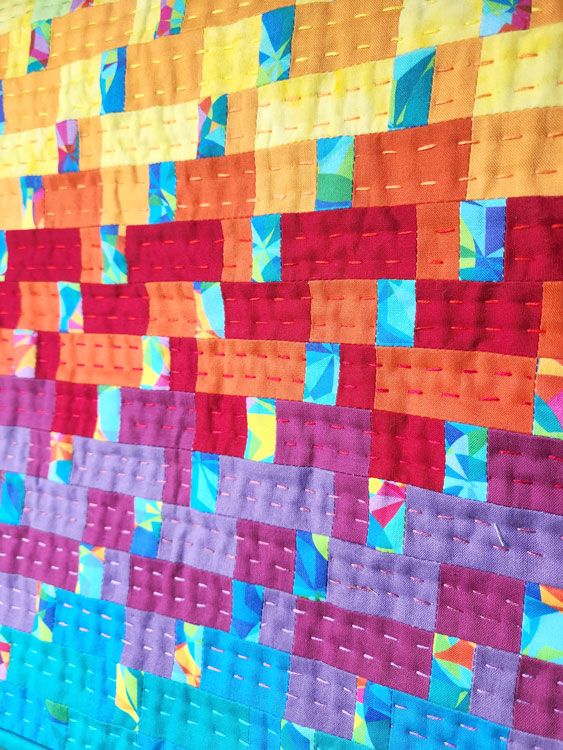 Because this quilt is so small, I decided to hand-quilt it! I used embroidery floss in 10 different colors to match the colors in the quilt. Then I designed a label to be printed too. I think the name is self-explanatory. I celebrate my LGBTQ friends because they are awesome and deserve so much more than tolerance. People are people. We should all be working towards equality, equity, and diversity. If you are stuck on tolerance, it might be time for some self-examination.
Thread & Fabric Compositions
Currently, I'm working on week number 10 of my 50-week art-quilt-making project. It started out great getting people to make offers and selling them that way, but not so much the last few weeks. So I decided to keep my making to just one piece a week instead of making as many as I feel like making! When I make one and no one makes an offer on it, I put it in my store. There you can find these #TAFcomps – I kept them all in a Pay-What-You-Want format. So if interested – go check them out.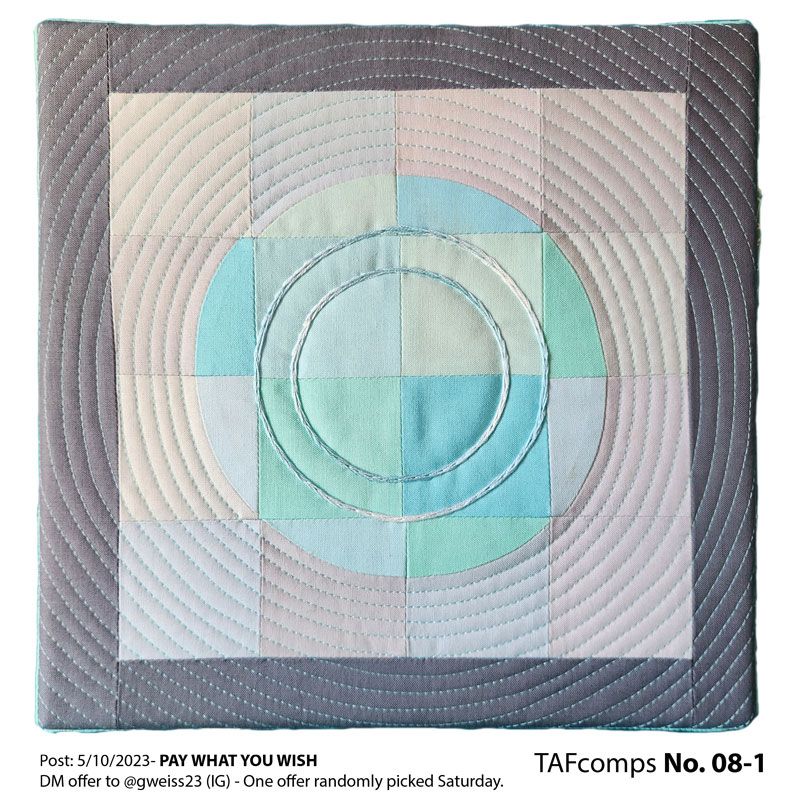 These are so fun to make! I love mixing some hand quilting/embroidery embellishments with the machine quilting. It's fun to play with color too! On my last blog post, I had a few responses to "favorite colors" and I used that for my inspiration for my next few works.
Making these has also opened up a way to try new pattern ideas. My upcoming pieces are inspiring me to create a whole new quilt pattern! I'm pretty excited about it and I plan to use it to create a new quilt to enter into QuiltCon 2024 where: Maximalism is the theme. This is a real challenge for me, it's hard to get judged into QuiltCon with thousands of entrants for only 400 spaces for quilts that can actually show! …but I'm going to try!