There is a little meme going around FB right now with the title: Why Do Quilts Cost So Much.  I'm not sure who created it or when, but the math on it is off: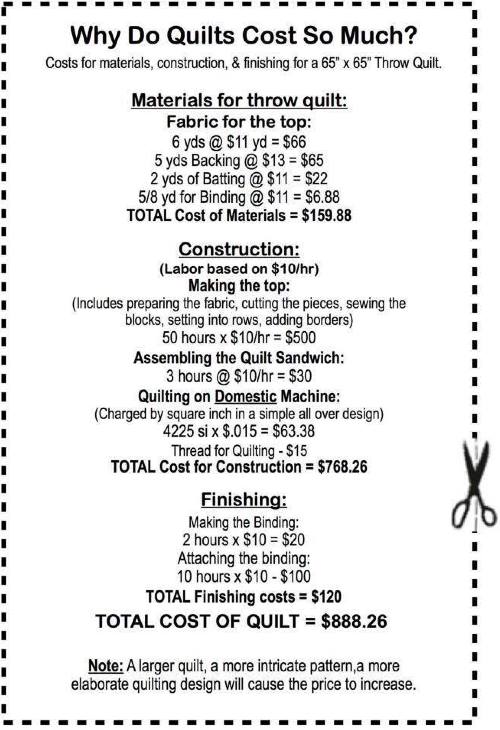 If you add $159.88, $768.26, and $120… it adds up to $1048.14, not $888.26.
This was irking me a little, so I laid out an updated version: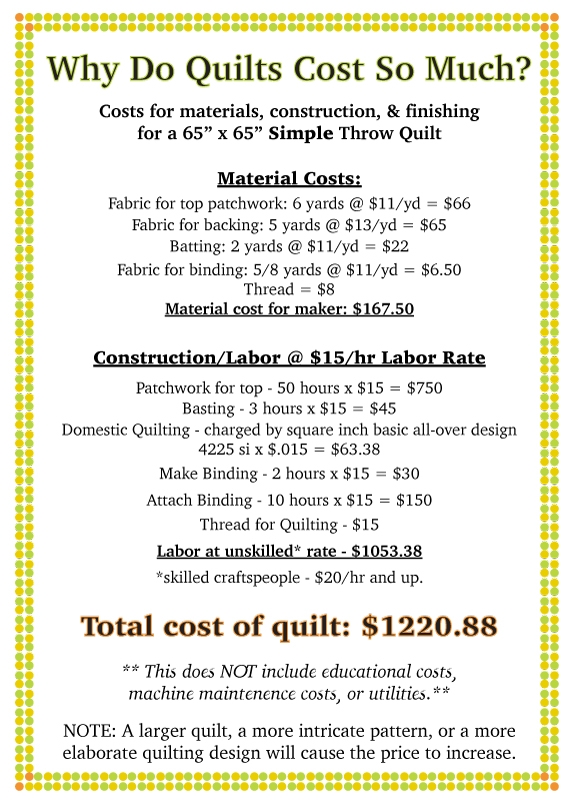 I used all the same values as previous, only made the hourly rate $15/hr, because none of us should be creating for less than that. I kept the $11/yard of fabric, even though some fabric is more expensive… this seemed to be a good average cost. I tried to make it easier to read and added a bit about added cost of education, maintenance, and utilities too.
For an example, on my last quilt, I kept track of all my time and I spent over 91 hours on it and over 9 yards of fabric for the top. Even more time is spent because sometimes I piece my backs too… and this doesn't touch time for design, layout and fabric choices. I do what I do because I'm driven to it as a creative expression, definitely not for the money!
A quilt will always be a treasure to its' maker.
**AMENDED 1/5/2017**
I made another chart based off my Manipura quilt where I kept track of time to the minute.