Woo Hoo – I have a quilt finish to report! I finally finished the quilting and binding of the Unbe-weevil-ble quilt and it feels so good. Since I've been working on hexie quilts, my machine pieced quilts are far and few between – so I'm thrilled to have one done this year!
Tomorrow night is our PMQG guild meeting, and I'll be showing it there – maybe I'll get a nice pic of the whole quilt (wink-wink-nudge-nudge, my photographic friends) that I can post on Friday. For now… all you get to see is my super cool label that my husband printed for me!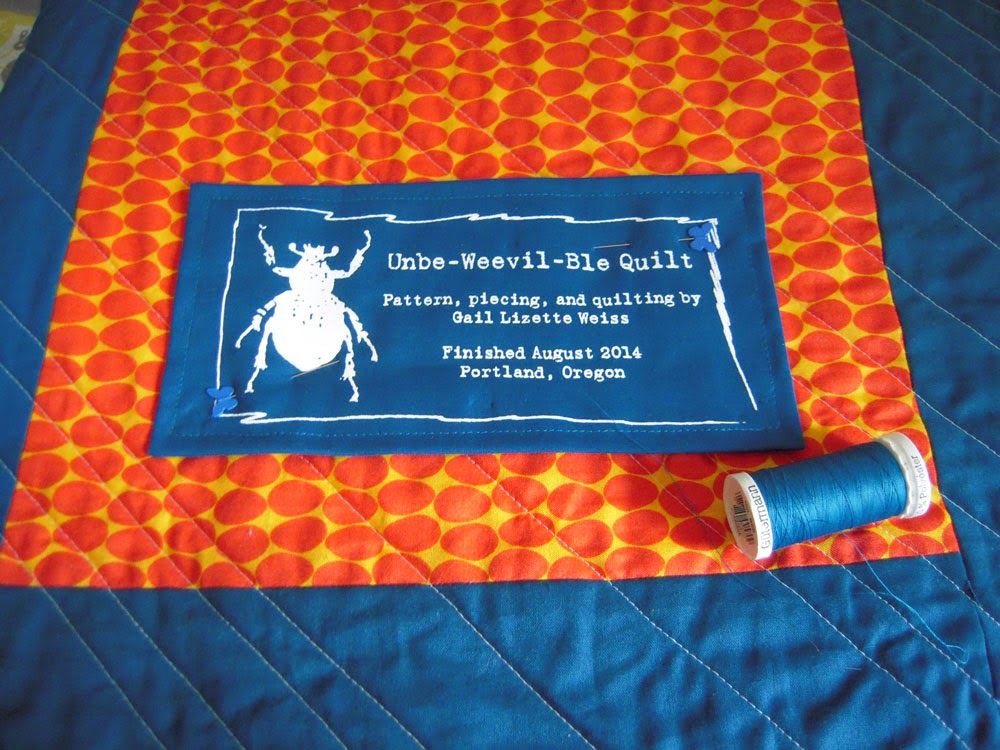 Yeah… being married to a screen printer definitely has it's perks! Time to get stitching.