Finally a plan for my Vishuddha Quilt is starting to come together in my head. I make things a little more difficult by trying to only use what fabrics I have on hand. It also makes for a more interesting quilt!
The Throat Chakra (Vishuddha) is energetically based in the neck region and is connected to our power of communication. It also connects our physical attributes with our mental ones. When this chakra is blocked we can experience fear of conflict, inability to speak up or speak out when necessary. And more physically: neck, jaw, and shoulder pain – and thyroid problems.
So I've been envisioning the shape of the thyroid gland as a base design element. It's often described as being the shape of a butterfly. I'm also thinking of the pattern metal shavings make with a magnetic field.  I was having a hard time translating that look to a quilt pattern idea… but I think I got it! A New York Beauty Block could work – make it big and split it down the center.
Getting started
One of the main symbols of this chakra are 16 petals. These petals represent each vowel in the Sanskrit language. Without those sacred letters, speech would be impossible. Instead of going super literal and making petal shapes, I'm going to make the NYBeauty block with 16 points. I drafted my own pattern, and traced it onto newsprint: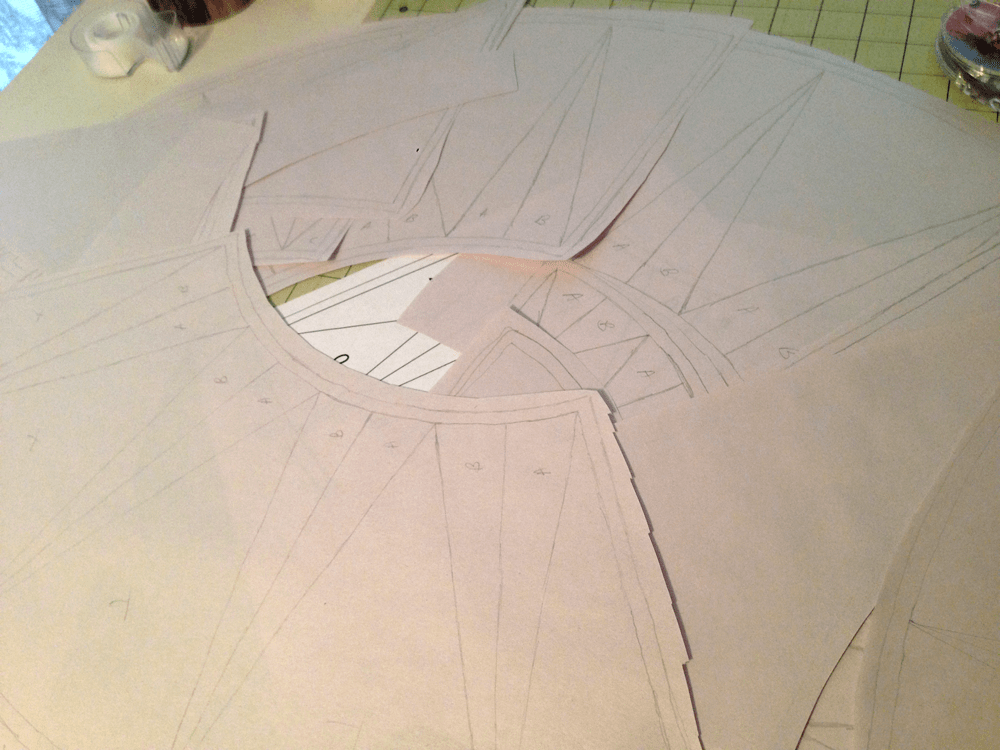 The color associated with this chakra is blue – a more aqua blue to be exact. This is where I have to put a little time into planning so that the quilt will be balanced. My blue fabric selection is all over the place, but I really want to make it work without having to purchase anything new.
See what I mean: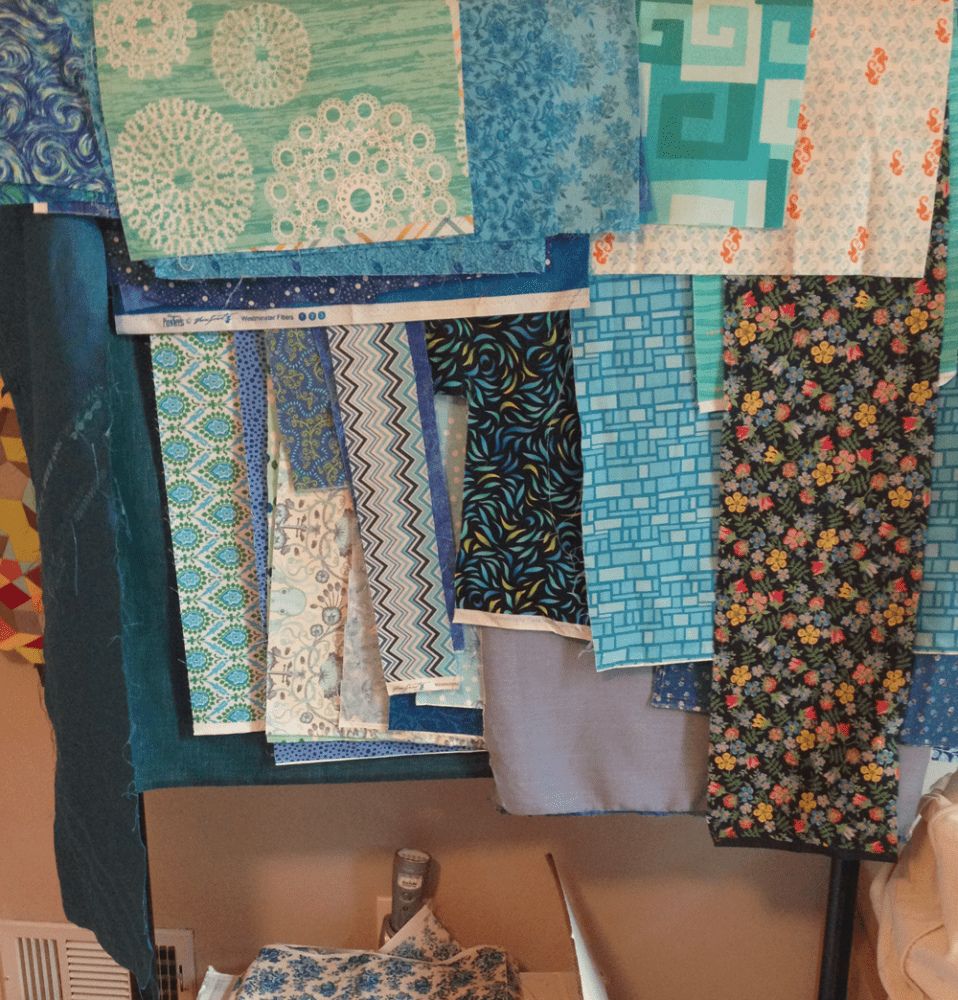 This is all my blue – and none of the pieces are over 1/4 yard, many are scraps… I have to dig though my solid stash and see how much in white and blues I have to work with. I think with the right solids, you can make anything work!
I'm off to separate these into color/value order and see what's there. Wish me luck!