My little pile of current hexies was starting to overflow this morning: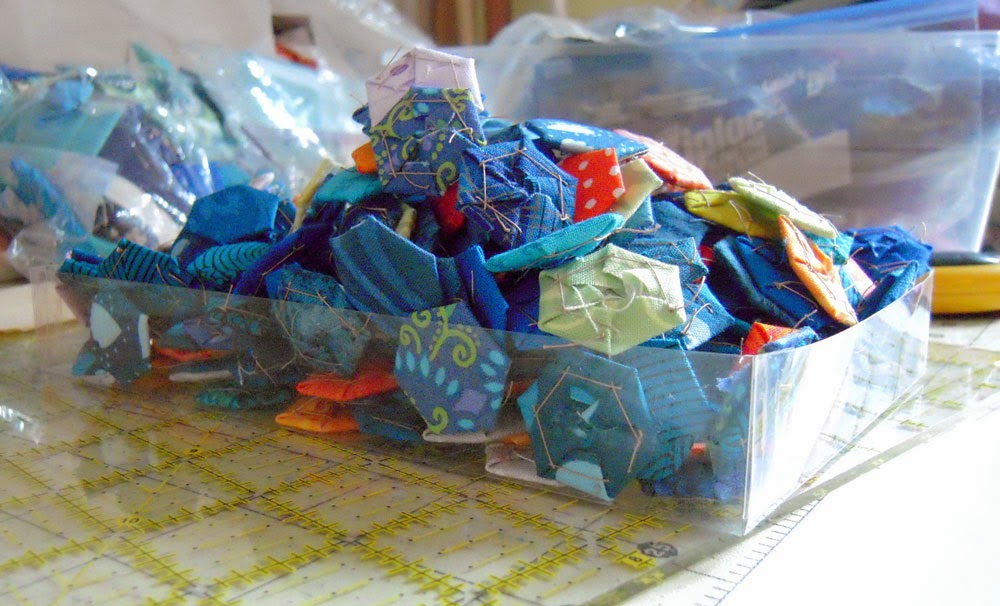 I make them until this plastic container gets full, then I empty it out and divide colors and do a count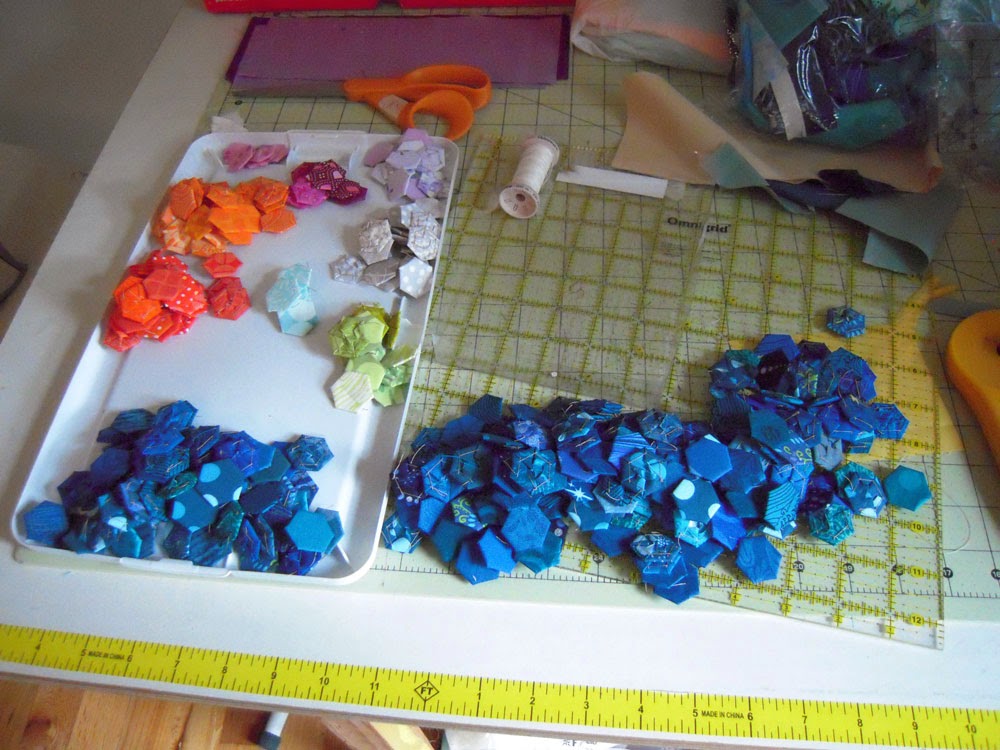 Then I add them to the bags of hexies I have already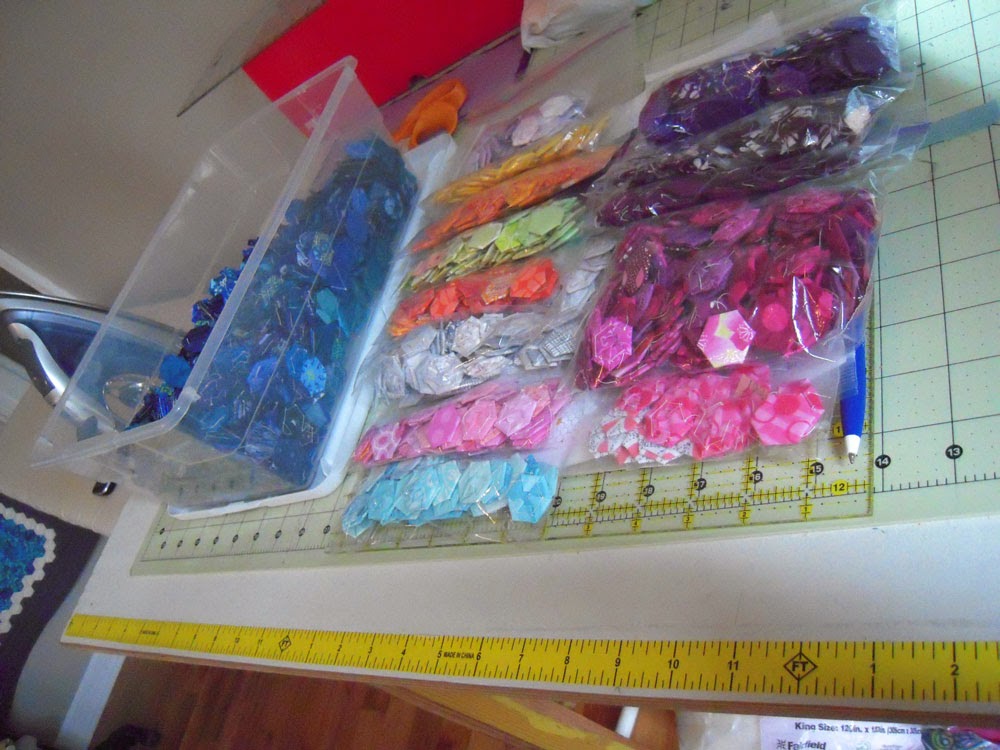 As of today, I have about 350 left to make!! Lucky for me, the PMQG is having a hand-sew day this afternoon – and I'm going to take advantage of it.  I need to start thinking of my design board… it's going to be time to lay this out soon!