I just finished a quilt top… YAY! It was a pretty quick one to put together, it was the 'braces' block I started last week.
Braces Block: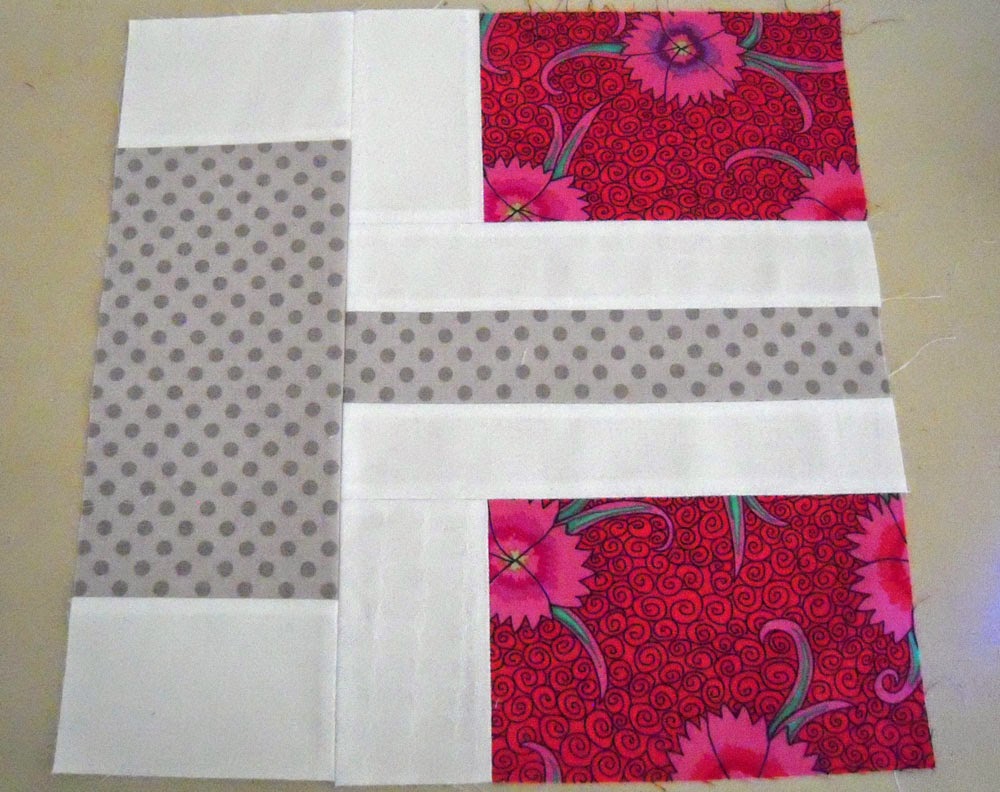 I figured out how to put the block together and timed myself through every step. So far, this quilt has taken a total of 677 minutes – that's a little over 11 hours. This includes layout and design time, and fabric cutting. For me, that seems pretty fast! It's interesting to keep track of time spent – it really enables a quilt to have value.
This one turned out pretty good – some of my points are a little off… but I think that will always be a work in progress. Right now it's 48″ x 60″ and I'm trying to decide if I want to add a border to make it a little bigger. I like big quilts, even though they are a pain to quilt on my machine. 
Braces Quilt Top:
I'm loving this so far – I've never been much of a pink person, but I love it in quilts for some reason. This Kaffe Fassett print is pretty awesome – I love super saturated color, and who doesn't love dots? 
…and now I have another quilt-back to ponder!